Usain Bolt backs Olympics ban for Russia's track and field athletes
By Matthew Treadwell
Last Updated: 21/07/16 3:04pm
Usain Bolt says he agrees with the International Olympic Committee's (IOC) decision to take action against Russia over doping.
The Court of Arbitration for Sport (CAS) has rejected the appeal by the Russian Olympic Committee and 68 Russian athletes to compete at the Rio Olympics.
Bolt, a six-time Olympic champion, is in London to compete in the Anniversary Games this weekend and believes banning Russia's track and field athletes from competing in Rio de Janeiro would be the right thing to do.
"If you have proof and you catch somebody, I definitely feel you should take action," he said.
"If you feel banning the whole team is the right action, then I am all for it. Rules are rules and the doping violations in track and field are getting really bad.
"This will scare a lot of people, or send a strong message that the sport is serious about cleaning up."
Bolt also issued a positive update on his fitness, insisting he is in good shape as he prepares to compete in his first 200m of the season on Friday night, having been forced to pull out of the Jamaican trials with a hamstring strain.
"I'm feeling good, been training good now, I'm happy with where I am," he added. "My hamstring is good, I have no issue right now. I know I'm in good shape.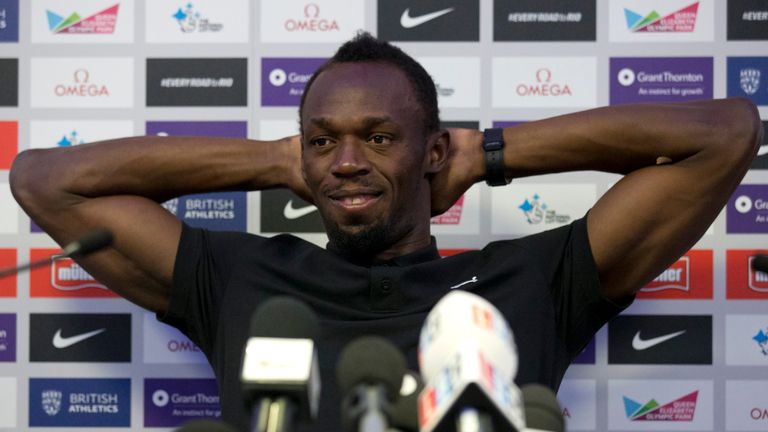 "When I got to the doctor he said if I had competed [in the trials] I would probably would have torn my hamstring really badly.
"I made the right decision. My coach always makes sure I put my health first. But I was never really worried because my coach always figures out a way to adjust the programme.
"I was in pretty good shape before I had to pull out, so I wasn't really worried."
This will scare a lot of people, or send a strong message that the sport is serious about cleaning up.
Usain Bolt on Russia Olympics ban
Bolt's appearance at the Olympic Stadium, the scene of his three Olympic gold medal wins at London 2012 in the 100m, 200m and sprint relay, will be his last before this summer's Games in Brazil, where he will bid for an unprecedented 'triple triple' of Olympic crowns.
The 29-year-old also confirmed he will try to break his own 200m world record of 19.19secs, set at the 2009 World Championships in Berlin.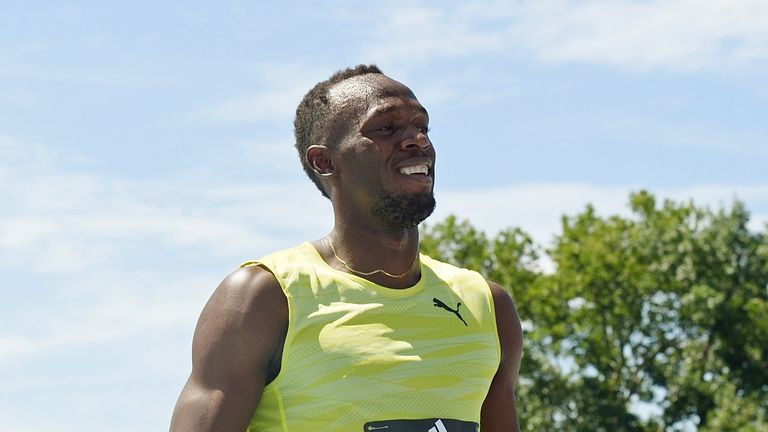 "I'll definitely be there, I'm excited to go," said Bolt.
"This is where history is going to be made, I'm excited to put on a show for the entire world to see. This is my final Olympics, it's a big one.
"I think the competition, the energy, the work they have to put in to win the 100m in Rio will help my 200m and that's really my focus, trying to break the 200m world record."