Scholar swimmers Max Litchfield and Freya Anderson in England team for Commonwealth Games
By Mark Ashenden
Last Updated: 04/10/17 7:05pm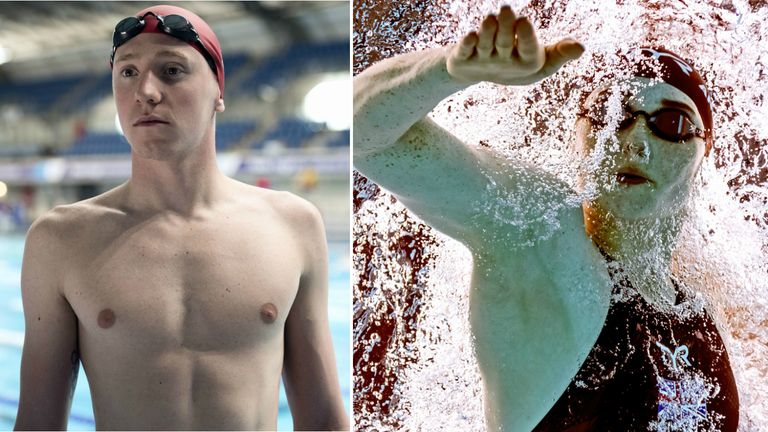 New Scholars Max Litchfield and Freya Anderson have been named in Team England's swimming squad for the 2018 Commonwealth Games in Australia.
A total of 15 swimmers, which also includes former Scholar Siobhan-Marie O'Connor, have been selected for the event on the Gold Coast that runs from April 4-15.
It will be a second Commonwealths for the 22-year-old Litchfield, who finished 12th in the 400m Individual Medley and 1500m Freestyle in Glasgow in 2014.
"I can't wait to get out there and start racing the best in the Commonwealth," said Litchfield who was one of the 10 Sky Sports Scholars unveiled in September.
"To have been picked for my second Games is amazing and going to the Gold Coast is going to be a lot of fun."
Competing in her first Commonwealths will be another major step in the career of 16-year-old Anderson.
The Ellesmere College Titans swimmer is going from strength to strength having stormed to her maiden British title in the 100m Freestyle in April and made her senior debut at the World Championships three months later.
Anderson said: "I feel extremely grateful and excited to have the chance to represent England!
"I don't really have expectations on myself - I want to go there, swim fast and hopefully learn a lot from my team-mates and all the other countries!"
In the meantime, Litchfield is looking forward to a two-week training camp in Arizona with the British swimming squad.
The Sheffield-based swimmer added: "The camp is going to be a great opportunity. I was lucky enough to go last year as well and it set me up perfectly for the year ahead.
"Flagstaff is a great venue and the facilities are awesome so it will be fun to get out there and get some good work under my belt at altitude.
"It's definitely going to set me up nicely for Commonwealth Games in Australia."
Read Max Litchfield's full profile
Read Freya Anderson's full profile