Team Europe open a seven-point lead over Team America in the Mosconi Cup
Last Updated: 09/12/16 2:06pm
Team America narrowly stayed alive in the Mosconi Cup after winning the final match on Thursday night against Team Europe.
Trailing 7-2 after two days of competition, Team America were on the brink of defeat after losing the opening four matches on Thursday until the doubles pair of Rodney Morris and Justin Bergman saved them.
"We can smell the Cup!" Europe captain Marcus Chamat told Matchroom Pool. "It is really hard to win every match but we were close.
"I wanted Jayson Shaw and Albin Ouschan to play together because I think they are going to be on the team for many years to come, they are the future of the European team.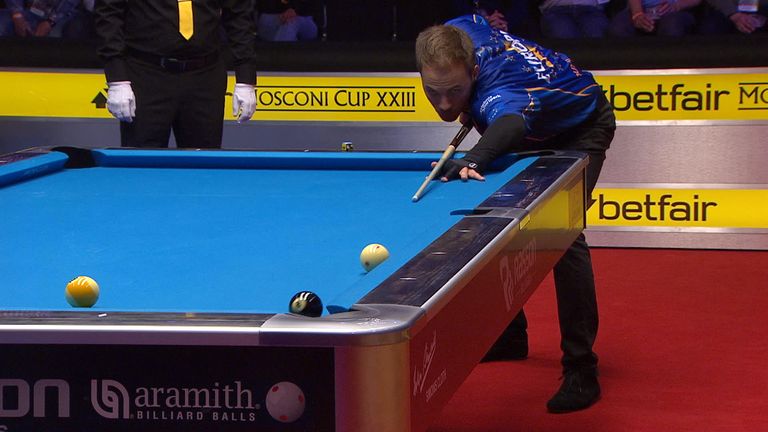 "Jayson wants this so much. He has been watching Mosconi Cup since he was small and this is a dream come true for him to be here and tomorrow he is first up so he can go and finish this up. It would be a perfect end to an amazing year for Jayson to win it tomorrow."
Europe can retain the Mosconi Cup for the sixth time on the final day of play, Friday, if they fend off America's challenge to their lead.
Europe 10-3 USA
Appleton / Feijen 5 - 2 Dechaine / Van Boening
Shaw / Ouschan 5 - 3 Morris / Woodward
Albin Ouschan 5 - 4 Skyler Woodward
Gray / Appleton 4 - 5 Bergman / Morris
Watch the Mosconi Cup live on Friday on Sky Sports from 6.30pm.