UK Anti-Doping's chief has told Sky Sports News HQ that it is "very rare" but "not unheard of" for an athlete to miss a drugs test, amid newspaper allegations against Mo Farah.
According to a report in the Daily Mail, double Olympic Champion Farah missed one test in 2010 and a second in 2011.
Speaking to Sky Sports News HQ, UK Anti-Doping (UKAD) chief executive Nicole Sapstead refused to discuss individual cases, or confirm or deny the allegations, but said: "It's very rare for athletes to miss tests generally."
However, she added: "It's not unheard of for an athlete to miss one test and we have had situations where athletes have missed two.
"Just because an athlete may or may not have missed one or two tests does not mean they've actually done anything wrong, or that they've committed an anti-doping rule violation".
Video evidence submitted to UKAD by Farah's agent Ricky Simms – purporting to show that the runner had not heard the doorbell when he missed a second out-of-competition test in 2011 – may have helped avert any possible charge.
Under the current 'three strikes' system, a third missed appointment could have counted as a doping offence, carrying a maximum four-year ban that would have forced Farah to miss the London 2012 Olympic Games in which he went on to win gold in the 5,000 and 10,000 metres.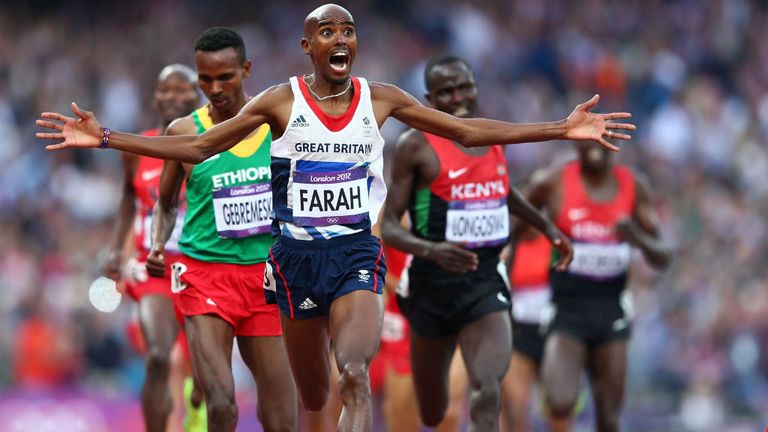 The Mail report comes amid controversy surrounding Farah's coach, Alberto Salazar, who is currently under suspicion following a TV documentary that made allegations against the 56-year-old's practices.
There is no suggestion that Farah has done anything wrong or that he has ever been involved in doping.
However, founding Director of Sporting Integrity Michele Verroken has told Sky Sports News HQ that she's concerned Farah's reputation is being "damaged by speculation," saying: "There could be all manner of reasons why the test did not take place, so it's very difficult to speculate whether there was any sinister reason for the athlete missing the test."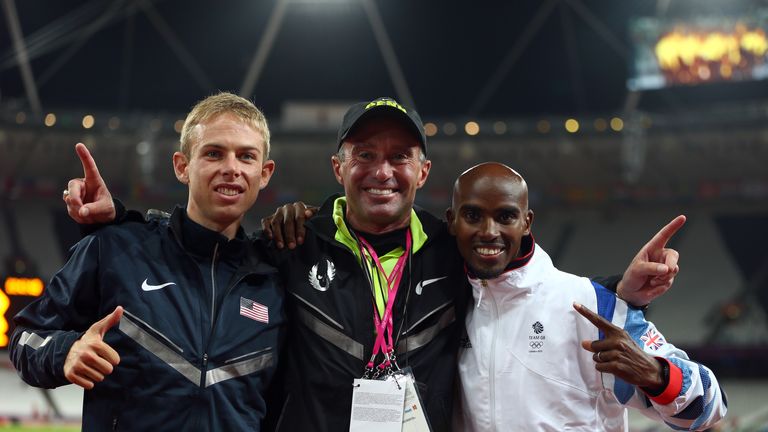 Verroken has also questioned how the story was leaked: "What I think is worth investigating is: How comes this information has come into the public domain?
"If you don't trust the information and how it's being assessed by those in power, why are you bringing this information forward now?"
Also speaking to Sky Sports News HQ, 2004 Olympic gold medalist Darren Campbell admitted that he once missed a test when he was "rushed to hospital" and the "priority wasn't letting you guys [UK Anti-Doping Agency] know.
"These tests are important," Campbell added, "but we need perspective. At this moment in time, everything is allegations. It's important that we don't lose sight of that."
Earlier, two of Farah's former Great Britain team-mates took to social media to defend him.
Olympic heptathlon medallist Kelly Sotherton wrote on Twitter: "All these people who think it's easy not to miss tests. You do it for a year and see how you get on. It's not as easy as you all suggest."
And former sprinter Craig Pickering posted: "Five years ago, an athlete missed a drugs test. Only now is this non-news, news. Plenty of athletes miss tests."
In a statement, meat substitute company Quorn also defended Farah and their association with the athlete: "As far as we are aware, there is no evidence that Mo has done anything wrong. Mo continues to be an ambassador for Quorn and has our full support."
The UK Anti-Doping agency also announced on Thursday that Welsh weightlifter Andrew Riddiford has been banned for four years after testing positive for banned substances.
The 26-year-old is the first British athlete to be suspended for this period of time since the minimum sanction for intentional cheating was raised from two to four years by the World Anti-Doping Agency in January.
Riddiford tested positive for the anabolic steroid Epistanozolol-N-glucuronide and Clenbuterol, following an in-competition test at the Welsh Senior Championships on March 8. His ban is due to expire at midnight on March 7, 2019.