British Rowing clubs join London Otters for Rainbow Laces inspired regatta
Second annual event attracts support from Lea, Broxbourne, Furnivall and Cygnet clubs; LGBT-inclusive Otters already planning for 2019
Last Updated: 27/11/18 10:14am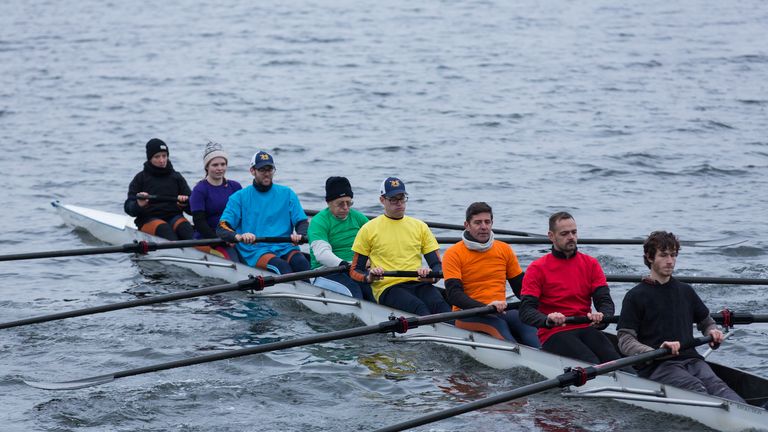 The London Otters are celebrating the success of their expanded Rainbow Laces inspired regatta, and hope to make it even bigger in 2019.
The Otters - one of the world's largest LGBT+ rowing clubs - held their second annual Rainbow Races regatta on Saturday at London's Royal Albert Docks in support of Stonewall's Rainbow Laces campaign.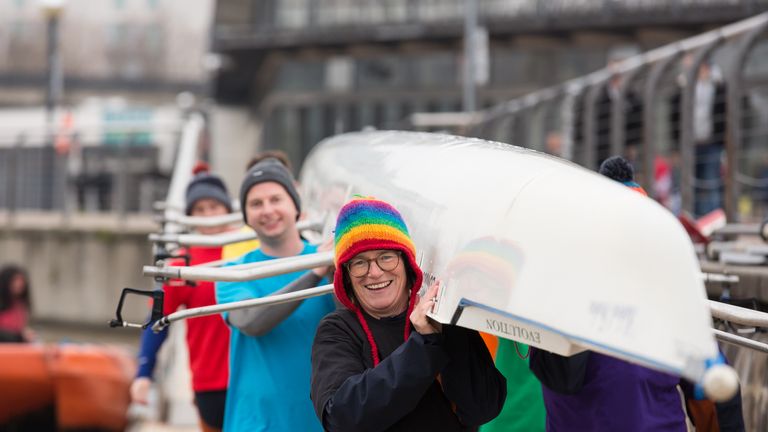 The 2017 event had proved hugely popular at the club, which has over 100 paying members from the ages of 18 to 65 and prides itself on inclusivity regardless of gender, sexuality, ability, and other social identifiers relating to diversity.
Competitors wore different coloured T-shirts, so each boat of eight rowers represented a full rainbow.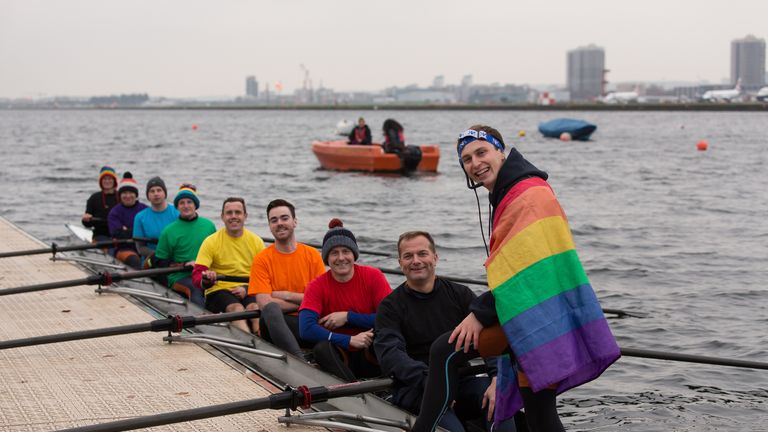 Last weekend, four other British Rowing affiliated clubs - Lea Rowing Club, Broxbourne Rowing Club, Furnivall Sculling Club and Cygnet Rowing Club - took part in the expanded event, alongside the Otters.
Otters chairman Craig Batton said: "It was fantastic to have the support of other rowing clubs, racing the rainbow colours, showing their support not only of us as an LGBT+ club but also making a stand against homophobia in sport.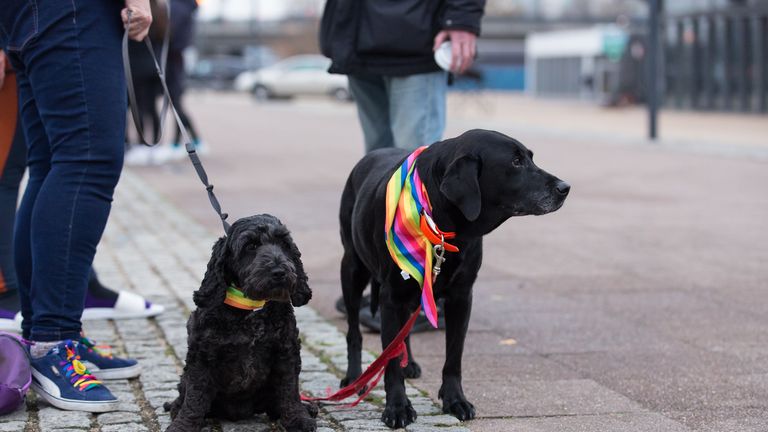 "This event is going from strength to strength and there are already plans to make next year's event even bigger, and to invite even more clubs to take part."
The races were over 1000 meters, with competitors taking part in three heats and a final. The Otters emerged triumphant, winning the final in 3 minutes 43 seconds. The same boat also had the fastest overall race time of the competition, winning their heat in 3m 29s.
The London Otters was established in 2014 by Warwick Lobban and Grant Ralph to help break down some of the barriers that prevent LGBT+ individuals getting involved in sport.
Sky Sports is a member of TeamPride and supports Stonewall's Rainbow Laces campaign, which is currently receiving its annual activation across British sport until December 7.
Contact us at Sky Sports if you'd like to share a story to help raise awareness around LGBT inclusion.