Dee Caffari, Tracy Edwards hail Volvo Ocean Race rule changes
By Dev Trehan
Last Updated: 25/10/16 6:20pm
Sailing legends Tracy Edwards and Dee Caffari have welcomed the 'clever' rule change which will see all-male teams restricted to just seven crew members at the next Volvo Ocean Race.
Teams will be allowed up to nine sailors if two females form part of their crew, with 10 sailors permitted if there is an even spilt of men and women.
Female-only teams will be allowed 11 sailors under the changes for the 2017-18 edition of the race.
Edwards, who made history after skippering the first all-woman race crew around the world in 1989, believes changes to the Volvo Ocean Race open up a new raft of opportunities for female sailors.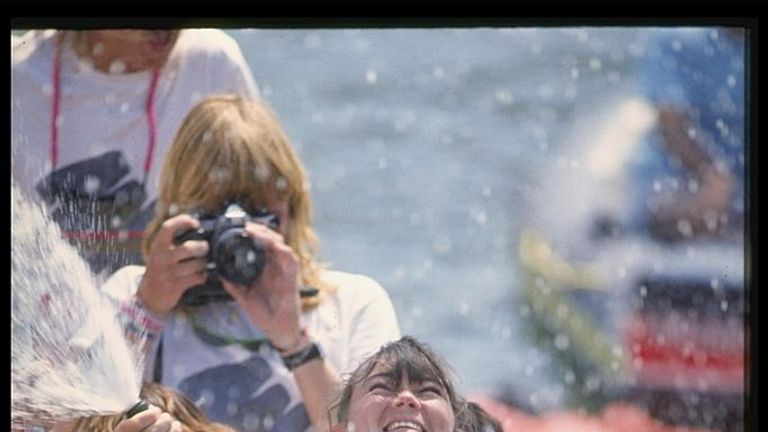 She told Tuesday's Sportswomen show on Sky Sports News HQ: "I think this is happening because even though women have been heading towards this point for a very long time - with the first all-female crew 30 years ago and various all-female crews over the years - we are still not seeing mixed teams.
"We're seeing whole events where it is just men only. We are one of the few sports where we can all compete together. I don't think its forcing men to take women; I think it's about opening up the opportunity of allowing them to see there is another 50 per cent of the population that they can choose from with some incredibly talented sailors out there."
The 2014-15 Volvo Race saw Team SCA become the first all-female team to win an offshore leg since Edwards' Maiden vessel 25 years earlier.
Former schoolteacher Caffari, the first female to sail solo around the world in both directions, was part of Team SCA and hopes female sailors will be in demand for the next race, which departs from Alicante in just under 12 months.
"The guys naturally will sail with their friends, who they trust, who they've sailed with before and who they know to be physically strong," she said.
"Quite a lot of the sailors have never sailed in a mixed environment before so it's the unknown for them. Rather than put a hard-and-fast rule which could be a bit contrived and could be seen as ticking a box, it's a very clever change because it incentives you to have a mixed crew.
"It's now advantageous to have those extra pairs of hands and make them work for you."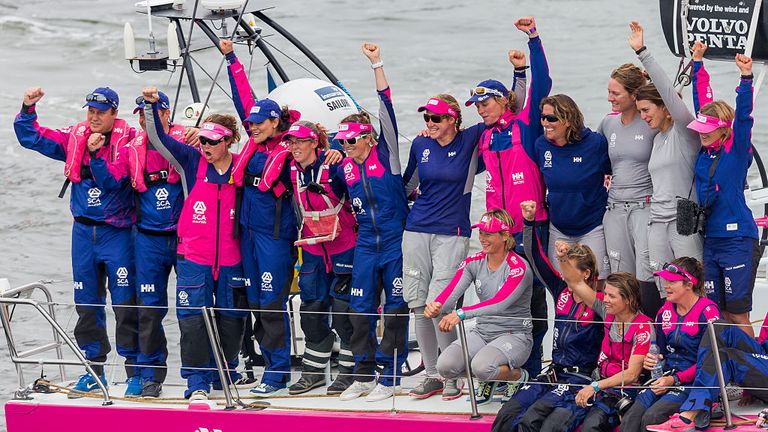 Caffari, who is expected to compete in the next Volvo Ocean Race, indicated the rule changes have not been met with universal approval by the sailing community.
"From what I've heard, I think the reaction has been mixed," she said. "Some people have gone, 'We have enough problems in the middle of the ocean. We don't need women, so we'll go with seven'.
"Those guys are probably going to look a little arrogant when it comes to racing and they are beaten by a mixed team, which is ultimately what we hope happens."
Edwards admits she is surprised progress in making sailing more diverse and inclusive has stalled since she brought together an evenly split crew of 12 sailors for Maiden II's transatlantic record attempt 14 years ago.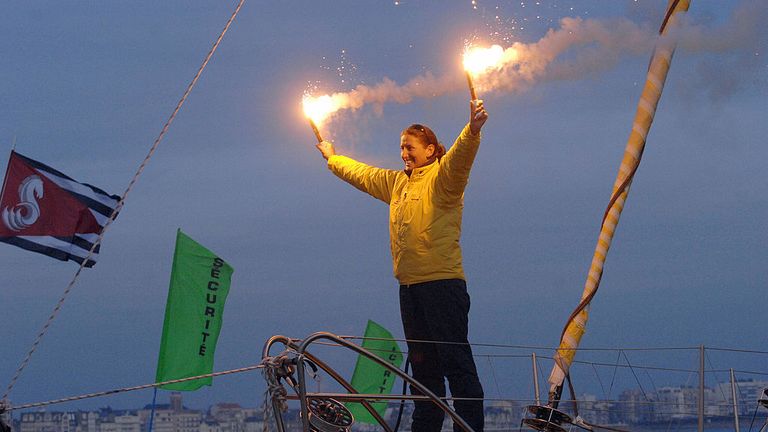 "We thought that's the way things would become," she said. "We had a male skipper and a female skipper and we broke more world records than any other British multi-hull team.
"It was a great atmosphere on the boat with men and women sailing together. We went off and did other things and the nothing happened. The next Volvo Ocean race was completely men - there were no women at all."
You can watch Premier League and EFL Cup football, plus England's tour of Bangladesh and the Mexican Grand Prix on Sky Sports. Upgrade now and enjoy six months at half price!