Dee Caffari eager to secure place on start line for 2017-18 Volvo Ocean Race
By Dev Trehan
Last Updated: 10/11/17 1:47pm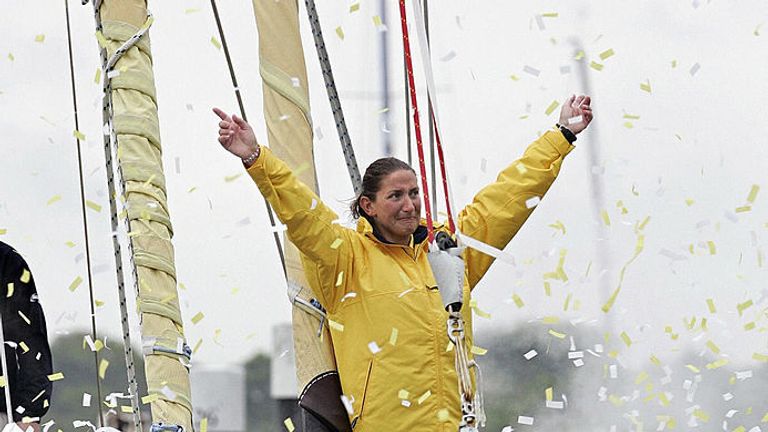 Record-breaking British yachtswoman Dee Caffari has "everything crossed" as she hopes to secure a place in the 2017-18 edition of the Volvo Ocean Race.
Caffari is the only woman in history to sail solo non-stop around the world in both directions and had her first taste of the Volvo Ocean Race as part of Team SCA in the last edition.
Team SCA claimed victory in the Lisbon to Lorient leg in the 2014-15 race, becoming the first all-female crew to win a Volvo Ocean Race stage in 25 years.
Caffari's former team-mate Carolijn Brouwer, and Frenchwoman Marie Riou, will be part of the Dongfeng team for the next race, and Caffari is desperate to seal her berth for the round-the-world voyage, which starts in Alicante on October 22.
"The last edition of the race was great," Caffari told Sky Sports at an event at Gothenburg's Volvo Museum, where race organisers outlined their plans for the future of the prestige event.
"It was nice to be part of an all-female team in the pinnacle of crewed-racing but it's the same as anything - when you've done it once you know you can do it better next time and you want to do it again.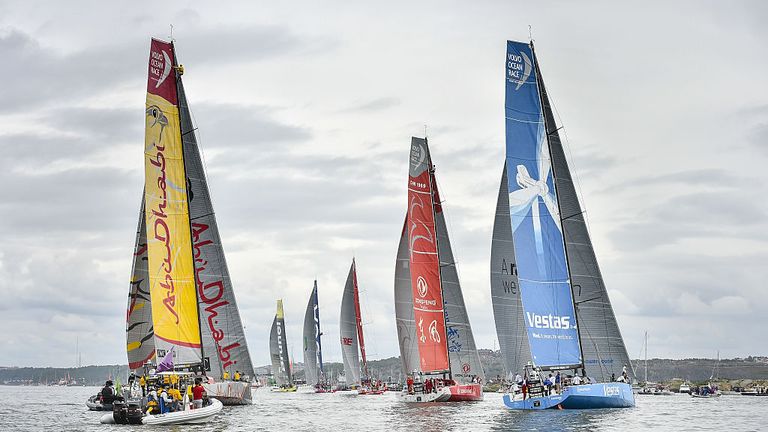 "It's definitely something that I want to do and it's getting pretty close to the race now. Five teams have been announced so far and it looks like there are three more to go. I have my fingers crossed - in fact I have everything crossed - that I can still be on that start line in October.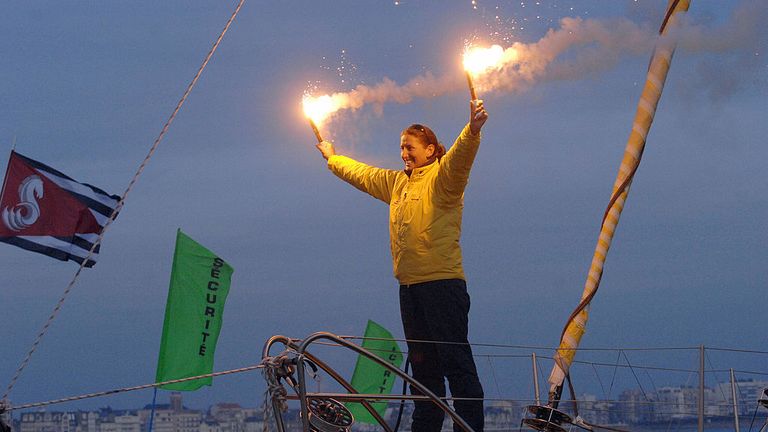 "It was awesome news when Carolijn was announced as one of the first female sailors in a mixed team and it couldn't have happened to a nicer person. I'm really chuffed for her and it's really exciting that they have another female from an Olympic background [Riou] joining her.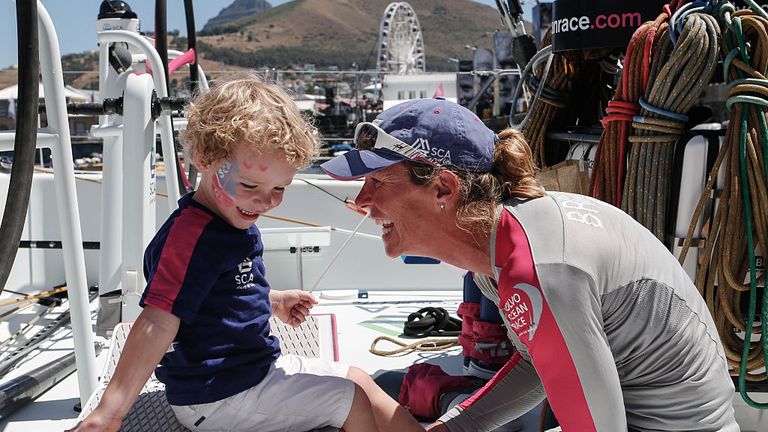 "There were 13 of us on Team SCA and Carolijn is one of the few that has been signed up. Annemieke Bes has also just been announced as a member of Team AkzoNobel - she did the training with us at Team SCA but didn't sail in the race. I've done a lot of sailing with her; she's developed so much so I'm delighted for her as well.
"I'm really pleased for them and really proud of them."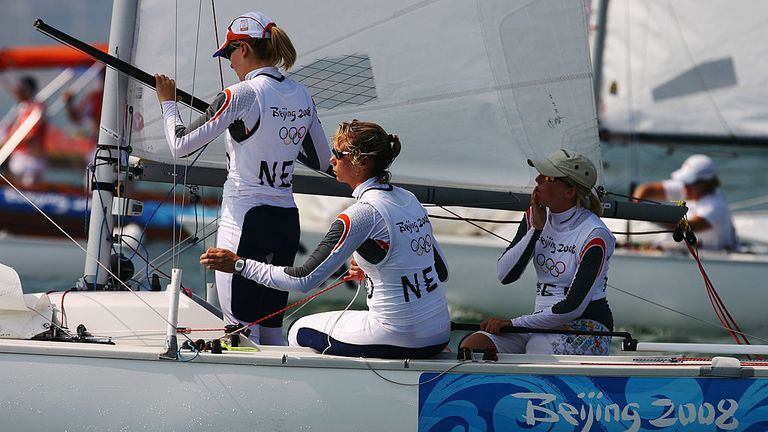 Caffari is one of Britain's most respected sailors and is the only woman to have sailed solo non-stop around the world three times.
With a total of five round the world voyages under her belt, Caffari admits she would like to skipper a team in the Volvo Ocean Race but says she is determined to be a part of the prestige race one way or the other.
"The prospect of being part of a high performance team is something that excites me," the Titchfield sailor said.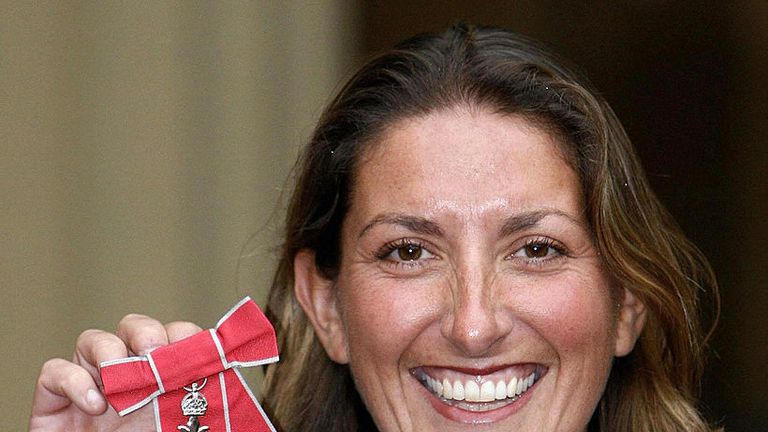 "It can be quite hard work to try and get all the right people in all the right roles and doing the right things but I do think I have enough experience to get the best out of people.
"I've spent a lot of time coaching and leading so I would be happy to take that responsibility on, but it's by no means a deal-breaker for me to be part of the next race."