Meet Italian sailor and Turn the Tide on Plastic on crew member Francesca Clapcich
Last Updated: 21/11/17 3:53pm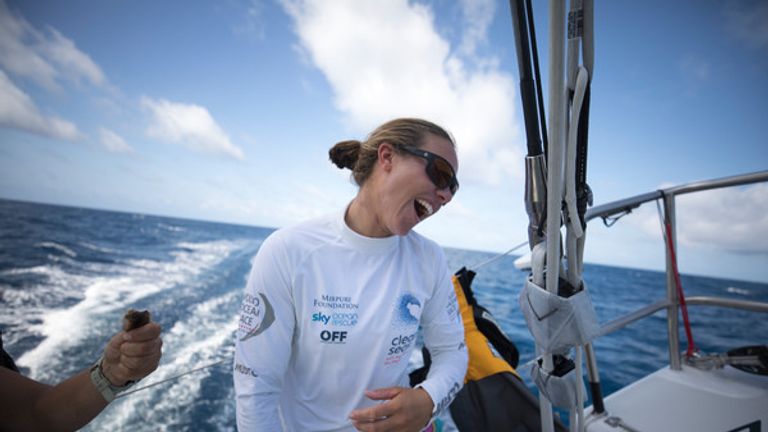 Francesca Clapcich tells onboard reporter Sam Greenfield how she ended up sailing in the 2017-18 Volvo Ocean Race.
Meet the crew: Francesca Clapcich
Hometown: Trieste, Italy
Age: 29
As Leg 2 continues, onboard reporter for Turn the Tide on Plastic, Sam Greenfield, spoke to crew member Francesca Clapcich about how she found herself in the Volvo Ocean Race after an Olympic career.
Why are you here doing this race?
"Hard question. I was an Olympic sailor before so I did two Olympic Games, one at London 2012, with the Laser, and then in Rio 2016 in the 49er.
"After Rio I was really disappointed because of the result. We weren't a sure thing for the medal but we could have really fought for a medal and we never got the chance to be in the fight, so it was quite a bad period for me after the Olympic Games.
"I was searching for new motivations - the Olympic world is really like a bubble and you're always in this bubble and never knowing what is on the outside. It's a closed environment.
"I think in sailing, the Olympic Games, the Volvo Ocean Race and the America's Cup are the three things everyone wants to do at least once in their life.
"I sent my CV to Dee and to this project and they gave me the chance to do a trial. I went to Lisbon for the trial and I had never done any offshore before.
"I don't know, maybe they were crazy but they choose me. It's like a dream, it's something I always watched on YouTube during the last edition and it was like 'whoa the Southern Ocean'.
"It's huge. It's something that I never thought I could reach."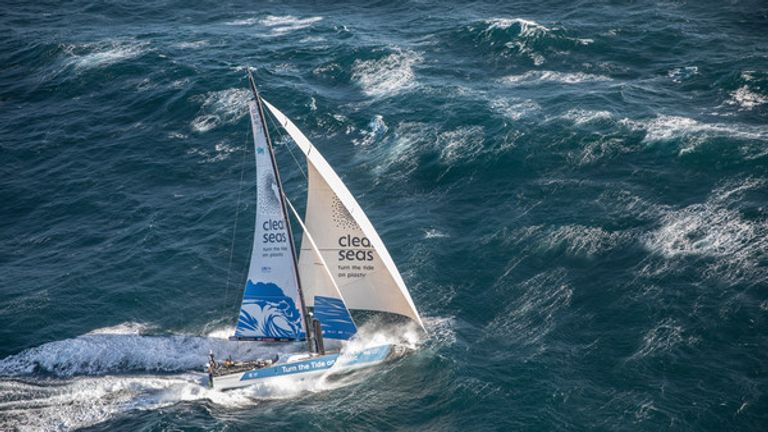 Was it something you always knew about and wanted to do growing up?
"Yeah! I was watching the Whitbread as a kid and my family is really into sailing. I was born in a city where everyone is sailing. We have 12 or 15km of coast and there are more than 50 yacht clubs and sailing schools.
"I was born in a place where sailing is part of our life, so we are really involved in all kinds of sailing but of course the easiest way to try was with the Olympic classes, because for women it was really hard to find a spot in professional sailing.
Before Olympics - did you go to school?
"Yes. I studied sports science. I think it's really important - even more for women in sailing - because it's really hard to make a living in sailing.
"I think you need to have a plan B, and studies are of course the easiest way to find a job, but I was always into sailing.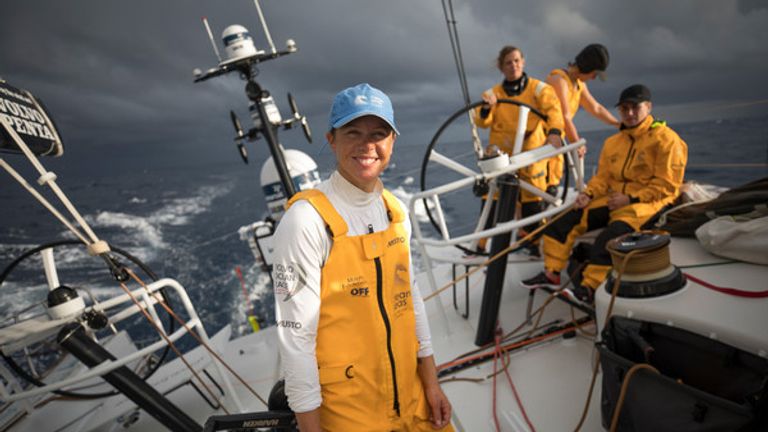 What advice do you have for young girls and other female sailors that aspire to be in your shoes?
I think that if you work hard for something you can reach it. I always work hard. You have to really fight for what you want, and sometimes it happens and sometimes not, but if you put in 100 per cent you never can disappoint yourself.
I think that now for the girls there are a lot more opportunities than five or 10 years ago.
Last question - what's the best advice you've been given that you try to live by?
"Believe in your dreams. I've never been the most talented sailor but I always work really hard, maybe harder than more talented people. And you can still reach the same goal.
"Sometimes it can seem like too much and you want to give up, but when the dreams come true you forget about the bad moments and it's like 'whoa, that paid off'."