Sky Scholar and German tennis star Daniel Altmaier enjoys Boris Becker backing
By Mark Ashenden
Last Updated: 06/12/17 12:12pm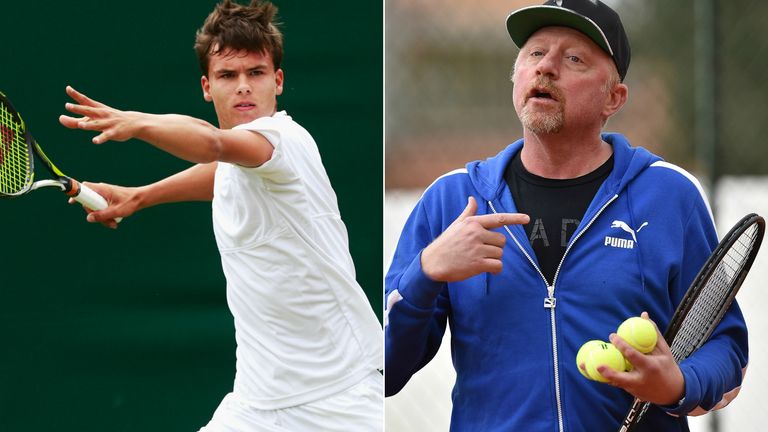 Daniel Altmaier has every reason to be buzzing after a challenging few months stuck in rehab.
With a niggling shoulder injury and a hip problem rectified, along with some glowing words from a tennis legend, it seems Christmas has come early for the German Sky Sports Scholar.
The 19-year-old from Kemper reveals how his creaking body has taught him some crucial lessons....
---
I've had a pretty bad shoulder injury since July which forced me to have a break of around two-and-a-half months. It's been frustrating but there is hope.
It stopped me from playing any tournaments and so I've been getting stuck into rehabilitation and working on my fitness with loads of physiotherapy and no tennis.
I finally returned to action in October - an ATP challenger event in Ismaning near Munich - and I lost to a very strong Italian called Lorenzo Sonego who had won a challenger event the week before.
The nice thing was that Boris Becker was watching the match and he told my coach he was impressed by my performance, even though I didn't win. He also told my coach that he is looking forward to supporting my career and that if I need any help I could always get back to him.
It was so good to hear, especially after those frustrating months without any tennis.
The following week I played a ITF Future event in Hamburg and reached the final. I was very happy with this because I had to play five tough matches from the Tuesday to Saturday.
That was not only important for my confidence and for the 10 ATP points for the world ranking but it was much more significant that I didn't have any problems with my shoulder, even at these high stress levels during matches.
After the final, I went to Eckental in Germany for another ATP challenger, where I lost to Mathias Bachinger, a former top-100 player. It was probably a mistake to play there because of the very fast carpet surface, coming from a very slow hardcourt in Hamburg.
There was simply not enough time to get used to the totally different conditions and after losing the first set I also felt the tiredness from the week before. For the first time on tour I felt that when the body tires, the mental strength also goes down as well.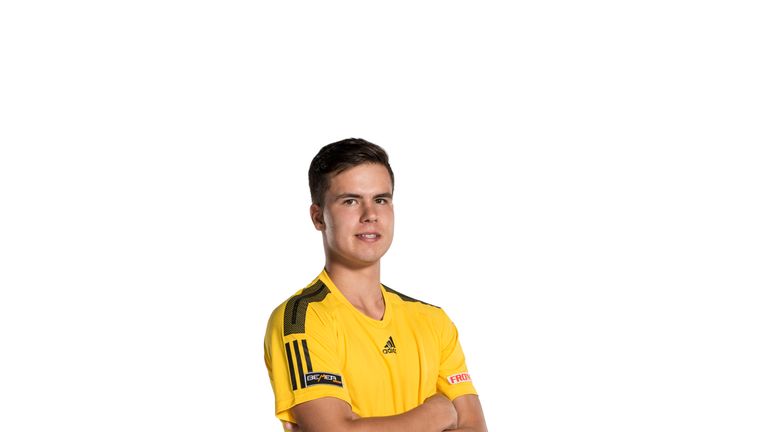 My coach told me that in that match he didn't see the normal me, who has an unbelievable will and spirit to win. But he didn't give me any bad feelings.
He just told me I have to learn and take more time to work more on the physical fitness and know that this would not happen again. I have to learn from this experience and understand it better.
In November I was scheduled to play two future events in Kuwait and two more futures in Jakarta/Indonesia. With these four tournaments, I had a pretty good chance to get the necessary points to make the cut-off for the qualifiers for next year's Australian Open.
I started with a win against a Kuwait local and then got through the second round, but in the second set, I made a wrong step when I ran to a ball in a defensive situation and injured my hip.
At the beginning, I didn't think it was a big deal, but the next morning I could hardly move and had to see a doctor. He told me there was a micro tear what forced me to pull out of the quarter-final and withdraw from the second tournament.
I needed to have a break for at least three weeks. It meant I had run out of chances to make the points for Australia and it made me very frustrated.
In the first six months of 2017 I made my way from an ATP ranking of 400 to 210, and the second half I didn't have a chance to climb higher because of my injuries.
Everybody who knows me, knows I am very professional with all the things within tennis like physical work, stretching and nutrition. So it was even tougher for me to accept this situation.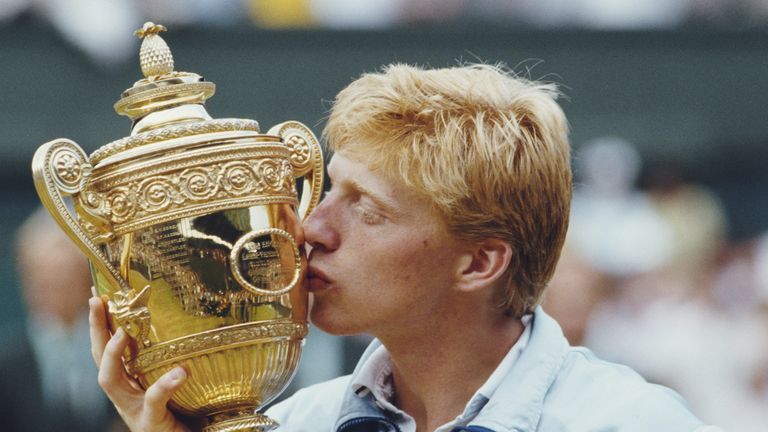 I have learnt that I need to listen more to my body and need to do more specific prevention work, especially for my shoulder and hips.
But I have since had the green light from the doctor to be back on court again and I really feel good now.
All the work away from the court in that period, especially with core, back and legs, seems to be paying off very well when I play and I don't feel like someone who hasn't practised on court for as many weeks as I have in the second half of the year.
Now I'm getting ready for a comeback on December 1 1 at a Future tournament in Hua Hin in Thailand and I'll continue for two more weeks in Hong Kong.