Conor McGregor and Nate Diaz throw bottles at each other at Vegas press conference
By Andy Charles
Last Updated: 18/08/16 8:29am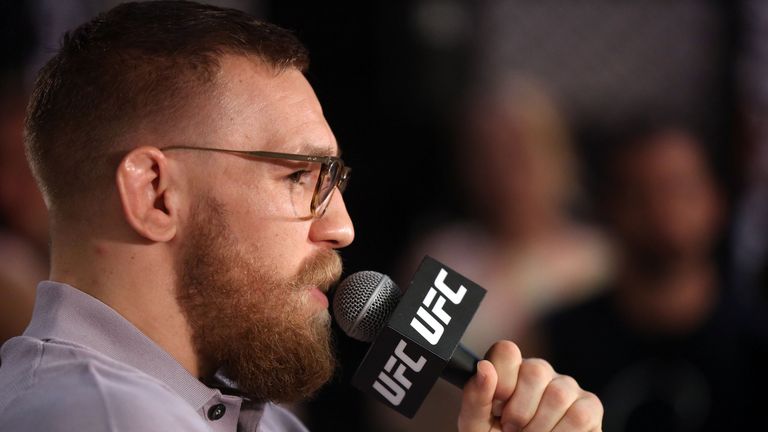 Conor McGregor and Nate Diaz threw cans and plastic bottles at one another as their UFC 202 press conference descended into farce.
McGregor arrived 30 minutes late for the event in Las Vegas with Diaz's camp telling their fighter to leave the stage soon after the Irishman eventually showed up.
Diaz, who has a 19-10 mixed martial arts record, stopped McGregor in the second round of their first meeting at UFC 196 after stepping in as a late replacement for an injured Rafael Dos Anjos.
Their second bout will take place at the T-Mobile Arena in Las Vegas on Saturday night.
"I'm here, I'm ready to fight. You know you're going to get a fight when I'm here," was all McGregor had chance to say before events began to take a turn for the worse.
McGregor was still speaking as Diaz and his camp rose from their seats and began to leave the room, but the fighter decided to throw a plastic bottle towards the stage before heading outside.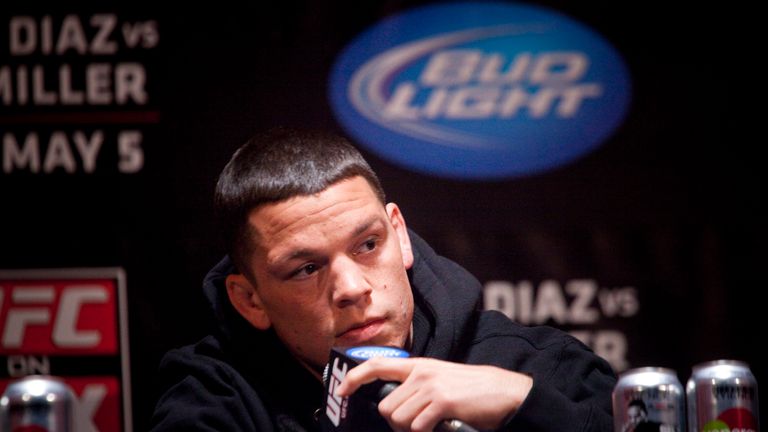 That provoked a furious response from McGregor, who launched a stream of expletives in Diaz's direction, also throwing a bottle back at the American.
He then found some, reportedly full, cans of energy drink and began hurling those towards Diaz before UFC president Dana White called a halt to proceedings - the traditional head-to-head between the fighters predictably did not take place.