Khabib Nurmagomedov vs Floyd Mayweather will not happen in boxing ring says Dana White
Last Updated: 31/10/18 8:04am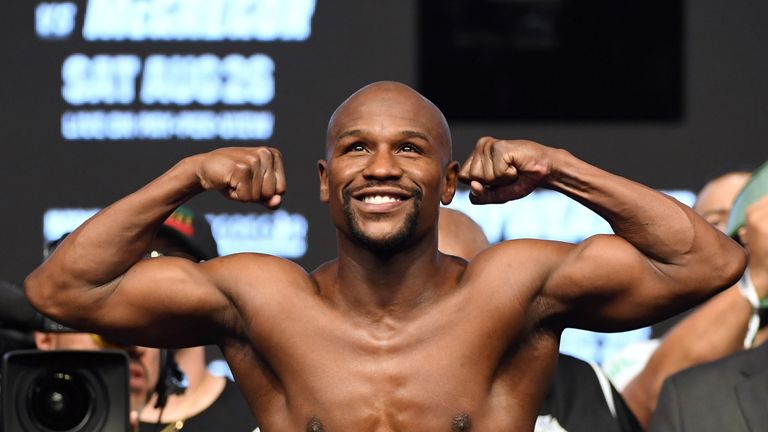 UFC president Dana White says a fight between Khabib Nurmagomedov and Floyd Mayweather will only happen on his terms - in the octagon.
White confirmed to US media tabloid network TMZ Sports that a repeat of the high-profile 2017 boxing match between Mayweather and Conor McGregor would not happen.
Mayweather said earlier this month that he would not consider fighting Nurmagomedov in UFC, throwing the chances of a clash between the two unbeaten men into doubt.
White said: "Listen, if Mayweather wants to fight, come fight.
"You fight in the UFC. We're not boxing him. We did that once. That's over.
"You wanna fight? You come fight - a real fight."
The pair have been exchanging words since Nurmagomedov defeated McGregor on the Irishman's return to UFC last month.
Nurmagomedov is currently serving a suspension issued by the Nevada State Athletic Commission after that clash ended in an all-out brawl.
And White knows what Nurmagomedov's next bout should be, as he added: "Tony Ferguson is the right fight. It's the fight to make. It obviously depends on the suspension and what happens - we'll see."