WWE: John Cena interested in a match with The Undertaker
Cena to fight AJ Styles for WWE Title at Royal Rumble
Last Updated: 29/12/16 10:29am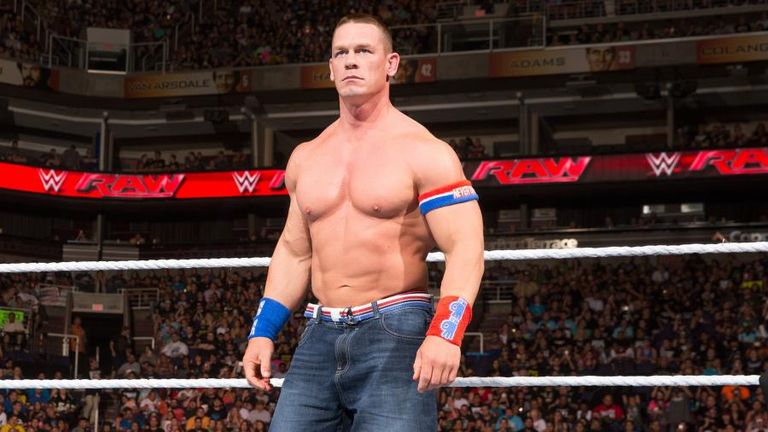 John Cena is interested in a match with wrestling legend The Undertaker after making his return to WWE television.
Cena will challenge WWE Champion AJ Styles at the Royal Rumble on January 29 as he looks to match Ric Flair's record of 16 world titles.
However, speaking before he appeared on the blue brand for the first time in two months on Tuesday night, he told ESPN that he would also like to compete against WWE 'cornerstone' Undertaker.
The 39-year-old has faced The Phenom in five singles bouts in WWE - each man has secured two wins apiece, while they also fought to a no contest on an episode of Raw in 2006.
"If you're asking if I'd want to be in a high-profile match with one of the most legendary superstars in the industry, my answer is yes," said Cena.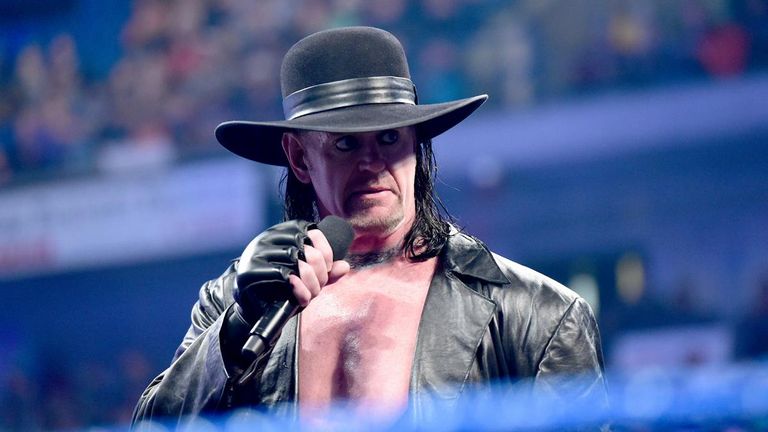 "I really would have liked to get to know and certainly get in the ring with Andre the Giant because of all the respect and folklore that went around with him.
"I think The Undertaker has that same sort of respect and folklore around him - he certainly is a cornerstone of WWE."
WWE Smackdown, live every week on Sky Sports, has blossomed since this summer's brand split - Styles, Baron Corbin, Smackdown Women's Champion Alexa Bliss and new Tag Team Champions American Alpha some of the stars to come to the fore.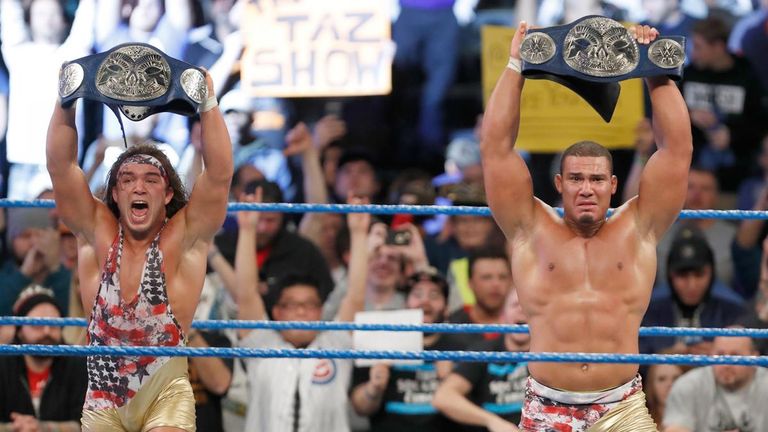 "I've always said we need to put forth the best product we can, and it seems like we're doing our best to do that," added Cena. "It seems like the dynamic itself is changing.
"Many years ago, you could look at the brand essentially as a one-man show with one man leading the way and him being held up by a cast of supportive players.
"Now you see more of a multi-tiered show, where it's a lot of talented superstars being able to showcase their talents."
The Miz will defend the Intercontinental Championship against Dean Ambrose on the first Smackdown of 2017 - catch the show from 1am on Tuesday night (Wednesday morning).