WWE: Kurt Angle to enter Hall of Fame ahead of WrestleMania
Angle won six world titles in WWE between 1999 and 2006
Last Updated: 07/02/17 10:36am
Kurt Angle will be inducted into the WWE Hall of Fame Class of 2017 during the week of WrestleMania 33.
Angle won six world titles in WWE between 1999 and 2006, having signed for the company after winning a gold medal in freestyle wrestling at the 1996 Olympic Games in Atlanta.
The 48-year-old also won the King of the Ring tournament in 2000 and a host of other titles, including the Intercontinental and United States Championships, during his WWE tenure.
Angle will now enter the WWE Hall of Fame on Friday, March 31, two nights before WrestleMania, which this year will be held in Orlando, Florida.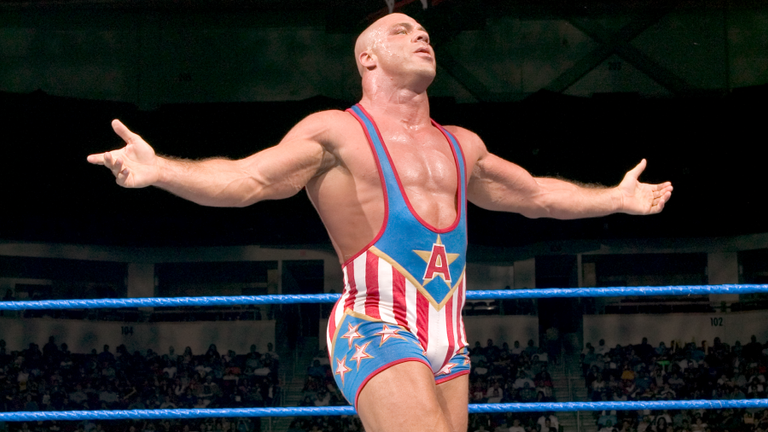 "I was shocked," Angle, who also served as General Manager of Smackdown, told ESPN. "I've been out of WWE for a long time and out of touch with them so I didn't really expect this. It's a huge honour.
"This is the only Hall of Fame that I'm not in and probably [the one] I want to be in the most. I had a lot of fun entertaining the fans for seven years with WWE, and I'm glad that my hard work paid off.
"Whether I wrestle or not after this — which is irrelevant right now — I'm just really proud to be inducted into the WWE Hall of Fame.
"I gave a lot of energy and time to WWE those first seven years, and I'm grateful that they recognised it."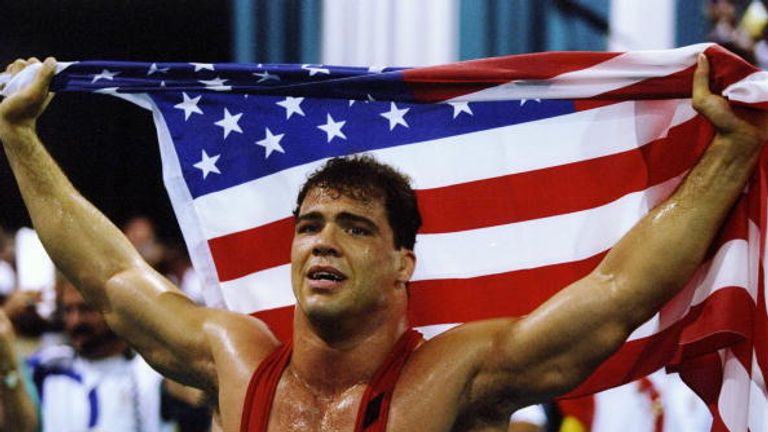 "Kurt Angle's accomplishments both in the Olympics and WWE were extraordinary," said WWE's Executive Vice President of Talent, Live Events and Creative, Paul "Triple H" Levesque.
"He was one of the most gifted athletes to ever enter the ring, and we are honoured to welcome him into the WWE Hall of Fame."
The Rock also praised Angle on Twitter, writing: "Huge! Had some amazing title matches w/ this Olympic gold medalist. Congrats my friend. Truly one of the best men I've ever met. #WWEHOF."
Mick Foley added: "@RealKurtAngle coming home to @WWE makes me happy! Well deserved! #ItsDamnTrue."
Angle recently told former WWE ring announcer Lillian Garcia that if he did wrestle again he would like to face reigning WWE Champion AJ Styles.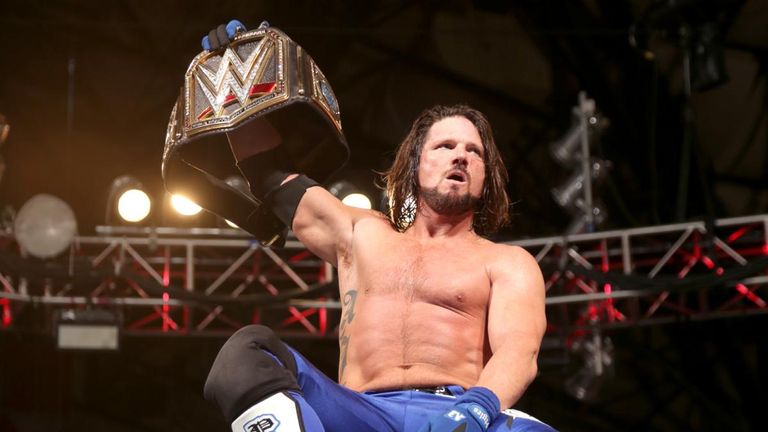 "The one that I would really love to have a final match with right now is the kid that's the hottest in WWE and that's AJ Styles," Angle said on Garcia's podcast. "I can tell you that he is every bit as good as Shawn Michaels.
"AJ's that kind of talent. He only comes around once in a lifetime, so I'd really love to shake it up with him one more time if I could.
"[However] I'm OK with not being Kurt Angle the wrestler anymore. I'm just happy being who I am - if [I am done as a wrestler] I am OK with it."
Watch WWE's video package on Angle at the top of the screen.