WWE Title to be defended inside Elimination Chamber in February
WWE Championship on the line on Sunday, February 12
Last Updated: 18/01/17 8:44am
Smackdown boss Shane McMahon has confirmed that the WWE Title will be on the line inside the Elimination Chamber on February 12.
The winner of the title match between reigning champion AJ Styles and challenger John Cena at January's Royal Rumble event will defend the title against five other competitors, live on Sky Sports Box Office.
The Elimination Chamber, which was first utilised at Survivor Series in November 2002, sees two men start the bout, with the other four enclosed in pods and released at regular intervals.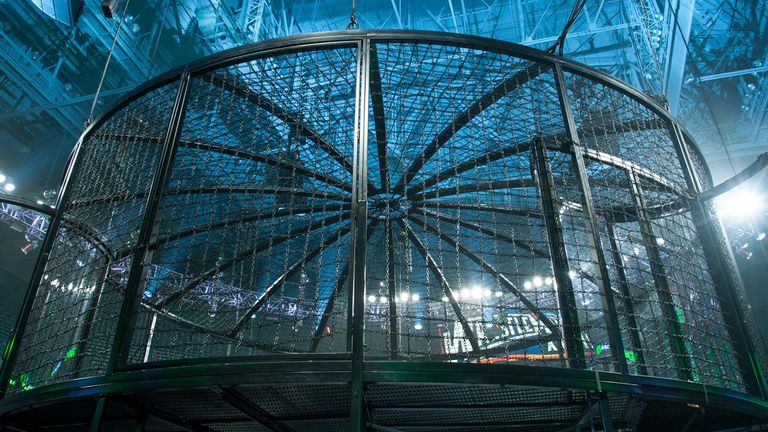 Superstars can be eliminated at any time via pinfall or submission, with the last man standing declared the winner - whoever wins the 2017 bout is likely to head to WrestleMania 33 in Orlando on April 2 as the WWE Champion.
Shawn Michaels won the inaugural Elimination Chamber Match 15 years ago in New York, seeing off pre-match WWE Champion Triple H as well as Booker T, Chris Jericho, Kane and Rob Van Dam.
There have been 19 Elimination Chamber Matches, with Triple H claiming four victories from his seven appearances and Cena three out of five
Edge, with two triumphs, is the only other man to win more than one Elimination Chamber contest.