WWE Royal Rumble: Who will Randy Orton face at WrestleMania 33?
Is Tye Dillinger now a fully-fledged member of the main roster?
By David Ruse
Last Updated: 31/01/17 11:08am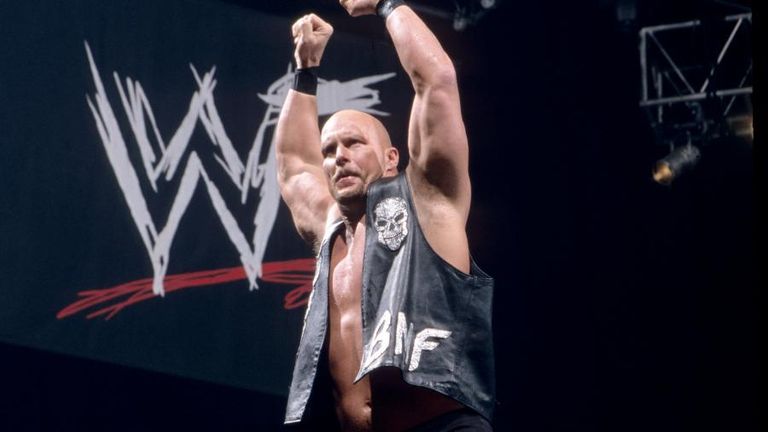 Randy Orton has become The One for the second time.
The Viper's Royal Rumble triumph on Sunday made him the seventh Superstar to win the 30-man match more than once - Orton joining two-time victors John Cena, Batista, Shawn Michaels, Hulk Hogan and Triple H, as well as Stone Cold Steve Austin, who prevailed on three occasions.
The 36-year-old will now head on to a title match in the main event of WrestleMania 33 in Orlando on April 2 - but what else did we glean from this weekend's action-packed show in San Antonio…
Who will Orton face at 'Mania?
With John Cena claiming the WWE Title from AJ Styles inside the Alamodome, a renewal of one of the company's biggest recent rivalries could occur at WrestleMania. However, Cena must come through the six-man Elimination Chamber in February for that to happen - and that won't be easy. You would imagine Styles would be one of his challengers in that metal-clad match, with former WWE Champion Dean Ambrose another.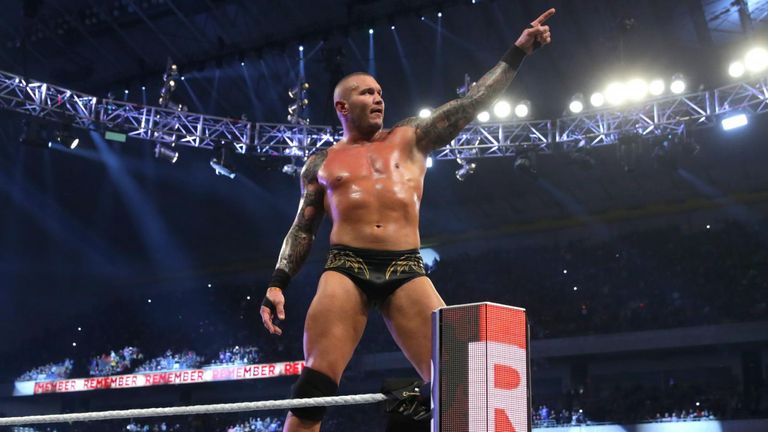 Orton's stablemate Bray Wyatt has also staked a healthy claim with his third-placed finish in the Rumble and the internet is buzzing about that potential dustup in April and whether The Viper and the Eater of Worlds would be friends or foes. Yet, another option could be for Orton to ignore Smackdown's world champion and challenge Raw's instead, with Kevin Owens the man currently in possession of the red brand's top title. Orton and Owens have only met in a solitary one-on-one match in WWE - the former winning via DQ in July 2015 - so could a second occur at 'Mania?
Is Tye Dillinger on the main roster for good?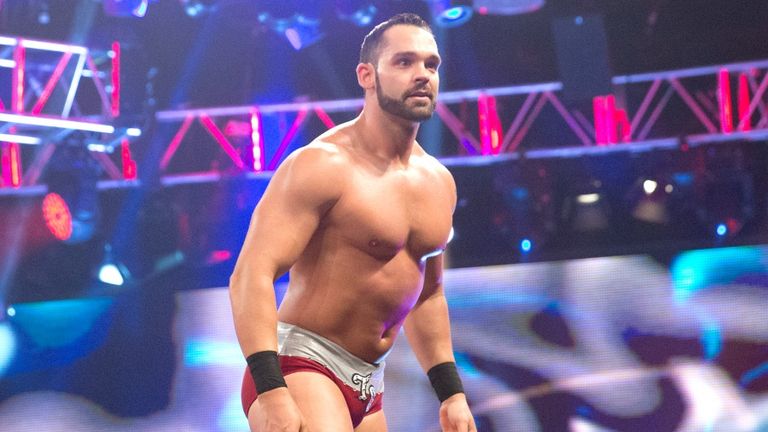 In a Rumble not heavy on surprise appearances, the most shocking entrant was probably NXT favourite Tye Dillinger, the Canadian joining the match at No 10, quite fitting really considering he is nicknamed the Perfect 10 due to him often rating his match performances that highly.
Dillinger seemed blown away by his Rumble debut and it is not yet known whether his promotion to the main roster is more than a one-shot deal, but the crowd enjoyed him showing his face and he does have friends in high places, with Owens telling Sky Sports over the summer: "I think Dillinger is one of the best guys we have, not just in NXT but in WWE as a whole. He is fantastic; a great wrestler and a great person in and out of the ring."
Stone Cold was watching…
Owens performed a Stunner during his successful Universal Title defence against Roman Reigns but the master of the move, Stone Cold Steve Austin, reckons there is room for improvement if his tweet is anything to go by. How do you put more 'stink' on a Stunner?!
The Texas Rattlesnake's former and current worlds collided during the Rumble, though, so he had to delay watching the event so he could catch up on an episode of his Broken Skull Challenge reality show. Let's hope he rejoined the Rumble at some point to see Cena and Styles' masterclass
Cena earns sweet 16 in style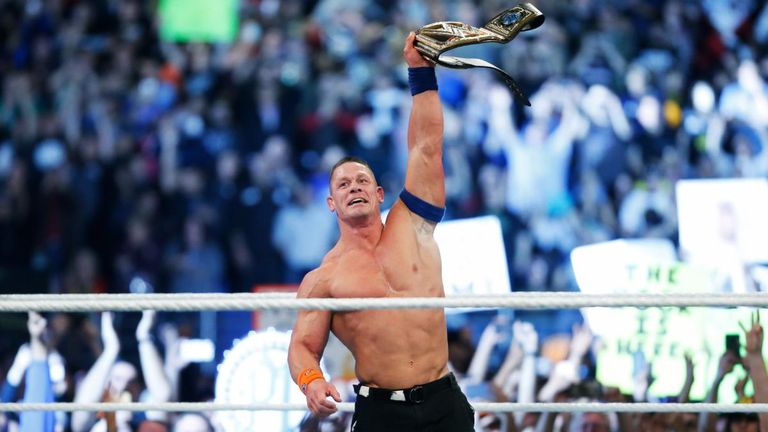 Equalling Ric Flair's tally of 16 world titles is some achievement but it probably felt even more special for Cena considering he had to win a sensational contest to do it. The latest instalment in the Cena-Styles rivalry is an undoubted Match of the Year contender, even this early, with them matching each other move for move in a 25-minute clinic.
Styles' in-ring work is always praised - and rightly so - but any accusations that Cena is lacking in that department must surely be put to bed, with The Cenation Leader unfurling a Canadian Destroyer and a modified cutter during a truly magnificent display. The "You can't wrestle" chants that he is sometimes subjected to should never be uttered again.
Iron man Jericho, strong man Strowman
Chris Jericho is better than ever at the age of 46! Y2J lasted a staggering one hour and 13 seconds in the Royal Rumble Match - a year after surviving for over 50 - and has now blitzed past Triple H's record of cumulative time spent in the 30-man melee. Jericho has racked up four hours, 56 minutes and 59 seconds across his 10 Rumbles, almost an hour more than The Game, albeit that he has competed in nine.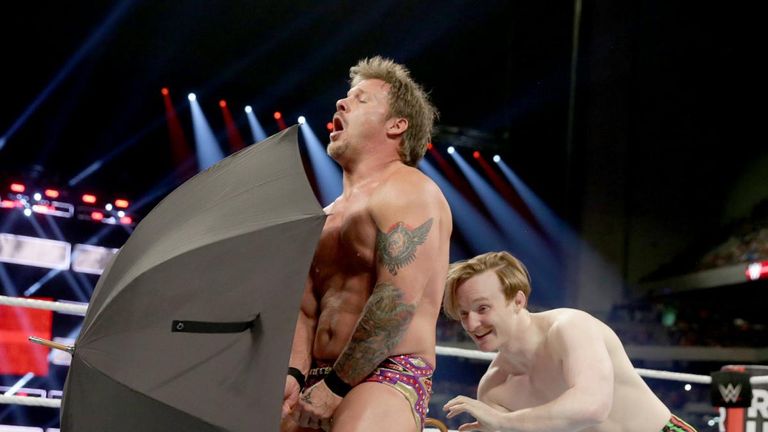 Sami Zayn (46m 55s) came closest to Jericho's stint on Sunday, but the star of the show was Braun Strowman. The Monster among men eliminated seven of his rivals, including the gargantuan Big Show and Mark Henry, and seemed well on course to break Reigns' record of 12 before he was dumped out by Baron Corbin having been nailed with a Helluva Kick by Zayn.