WWE Royal Rumble: What went on behind the scenes in San Antonio?
Nerves apparent at Alamodome as Superstars prepared to wrestle...
Last Updated: 31/01/17 12:02pm
The nerves were evident as WWE's Superstars prepared to compete at the Royal Rumble on Sunday night.
Perhaps not to the fans inside the Alamodome or the millions watching on TV - but certainly backstage in the corridors and Gorilla Position.
WWE's camera crew captured a host of tense wrestlers arriving at the arena in San Antonio and warming up for their matches, including Charlotte Flair, Goldberg, Brock Lesnar and Rumble winner Randy Orton.
John Cena - who went on to beat AJ Styles and match Ric Flair's record of 16 world championships - also looked anxious.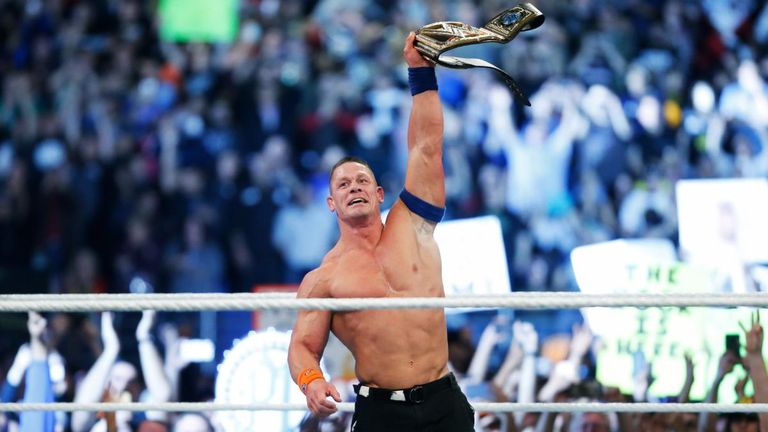 Watch a behind-the-scenes look at the Royal Rumble in the video above - you can order a full repeat of the show up until Thursday on Sky Sports Box Office, in standard definition only.
The next pay-per-view will be Elimination Chamber on Sunday, February 12, where Cena will defend the WWE Title against Styles and our other Smackdown Superstars in one of WWE's most savage matches.