WWE Evolution: Five matches we want to see at the first all-women pay-per-view
Last Updated: 26/07/18 7:01am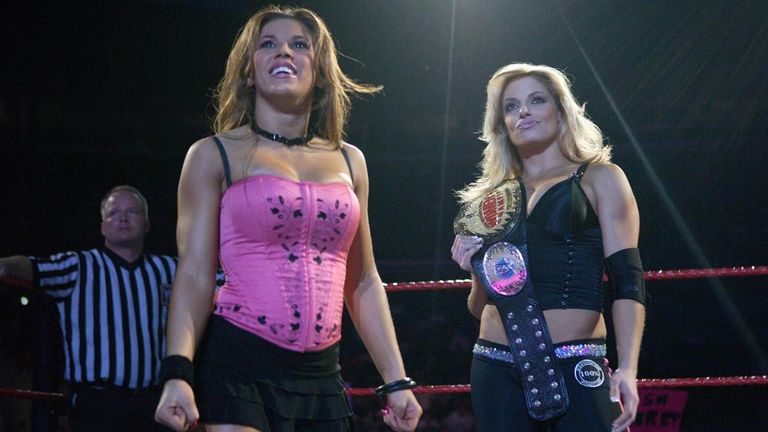 Monday night's confirmation of an all-women Box Office event was a pretty huge deal for WWE - but what matches might be on the card?
Given the depth of the current roster, there is no shortage of dream combinations for a night when the men take a back seat and let the female side of the company have the spotlight all to themselves.
Selecting just five was an extremely tough task and it must be pointed out that we hope there are places at the event for competitors such as Lita, Beth Phoenix, the IIconics, Nia Jax, Ember Moon and many, many others.
But this is our five - and some are more realistic than others...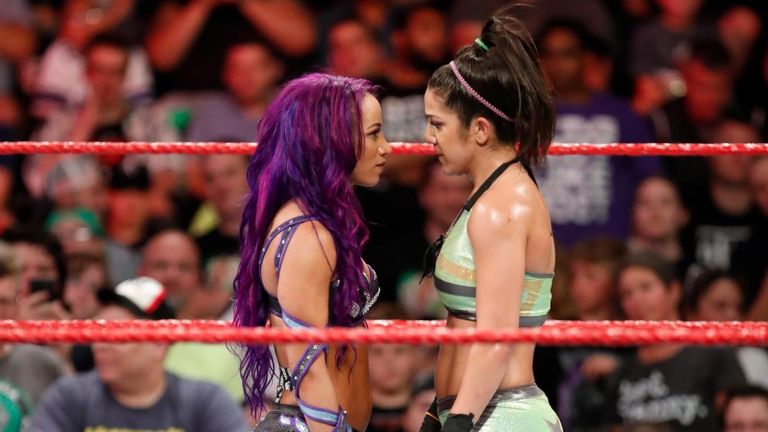 Sasha Banks v Bayley
Perhaps the most obvious choice for a top-end Evolution contest is a match between two of Raw's most popular and well-established superstars, whose ability to put on a superb match together is in no doubt whatsoever.
Everything has been headed towards a SummerSlam set-to and a reprisal of the great match Bayley and Banks had at NXT TakeOver in Brooklyn three years ago.
Evolve comes a full two months after that, which could present timing issues, but the pair always deliver and deserve their place at such a historic event.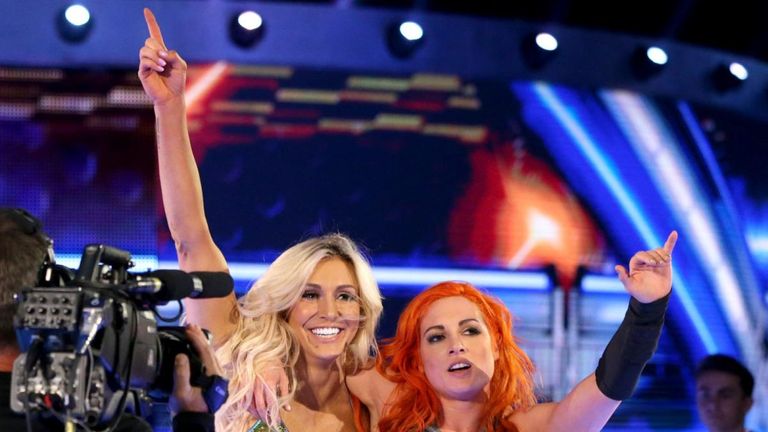 Charlotte Flair v Becky Lynch
By the time Evolve rolls around, Becky Lynch could be the SmackDown women's champion, and who better to face her for the title in October than her long-term friend and rival Charlotte Flair?
The two are capable of great things in the ring, and have almost matchless chemistry outside of it.
The only question mark would hang over where the match is positioned on the card - it has the power and the status to be the main event...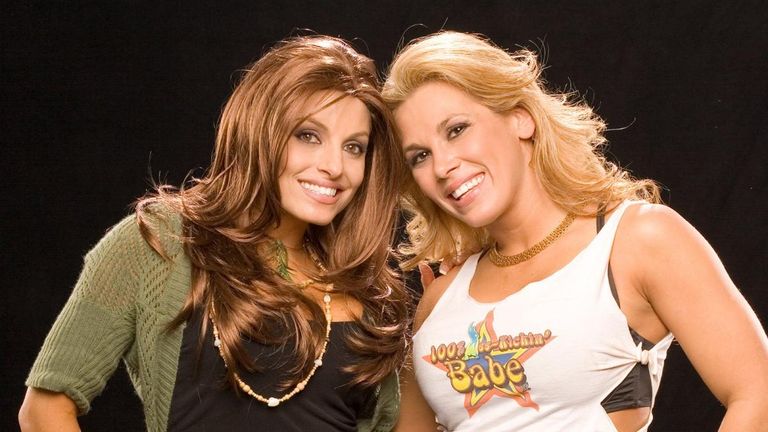 Mickie James v Trish Stratus
There were callbacks and foreshadowing aplenty at the women's Royal Rumble in January, and the confrontation between Mickie James and Trish Stratus had both.
While some elements of their superb mid-2000s feud are unsuitable for the modern WWE world, there remains an intriguing animosity between the two, as evidenced by Stratus eliminating James from the Rumble.
She also held up seven fingers, highlighting the fact James is two reigns short of her women's championship record.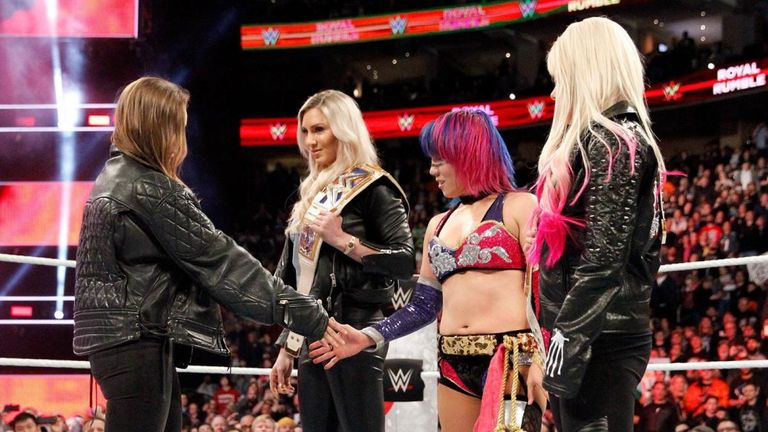 Ronda Rousey v Asuka
Ronda Rousey's dream match is almost certainly against Charlotte but such a match may be saved for the grand WrestleMania stage.
The next option for the company's hottest female star would either be a title tussle - bringing Alexa Bliss into the mix - or an explosively brutal bout with Asuka.
Asuka herself needs something big to regain her own momentum and a stiff contest against Rousey could be exactly what the doctor ordered.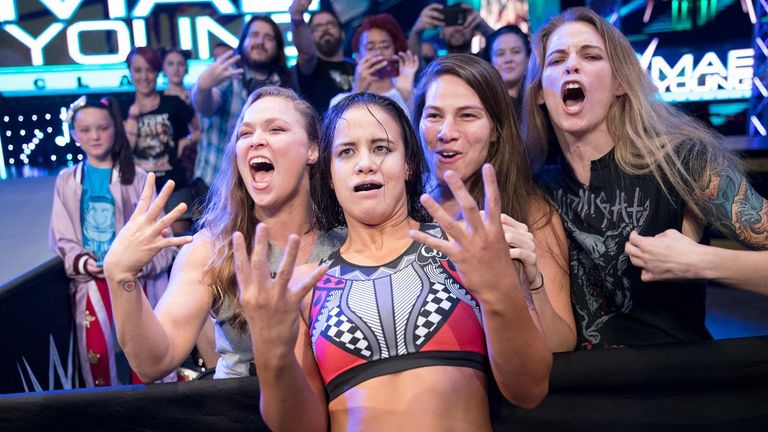 Four Horsewomen v Four Horsewomen (War Games)
Okay, we're really into the realms of fantasy booking with this one - three of the competitors aren't even on the main roster yet and it makes no sense in storyline terms for any of the women involved to even team up, never mind face off against each other.
But somewhere down the road, at a future Evolve, it would be great to see Charlotte Flair, Becky Lynch, Sasha Banks and Bayley join forces to take on Ronda Rousey, Shayna Baszler, Jessamyn Duke and Martina Shafir in what would be an epic War Games match.
It has been hinted at in the past - notably in a backstage segment at last year's Mae Young Classic, at which Baszler was a losing finalist - and definitely has a unique potential to capture the fans' imagination.
Which match would you like to see take place at WWE Evolution? Let us know below.