Ronda Rousey wins WWE title at SummerSlam
Last Updated: 20/08/18 12:05pm
Ronda Rousey has talked of the great responsibility she feels after winning the WWE Raw women's title at SummerSlam.
Rousey forced Alexa Bliss to tap out to her armbar at the event at the Barclays Center in Brooklyn, New York to take the championship in what was only her fourth WWE match.
In an exclusive backstage interview with Sky Sports after the fight, she said: "I'm so happy but it also feels like a great responsibility is on me now. Before I could just turn up and have a good time.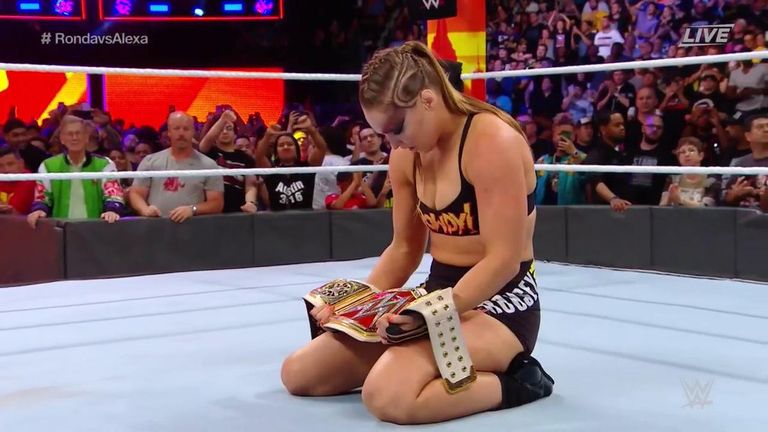 "This is not just an accessory, this is a torch which has been passed down from generation to generation. So many women have put their bodies on the line for this thing I'm holding right now.
"I'm going to be putting my body and my heart and soul into this."
Rousey's title win came in what was only her fourth televised WWE match and she admitted it was not something she thought would happen so soon in her sports entertainment career.
"I wasn't expecting this, honestly, at all," she said. "I was just happy to be here, to have some great matches and contribute.
"I want to be part of the industry and entertain people, and if this is how they want me to entertain people then I'll do it as best as I can."