WWE: Neville living a dream on Raw and Smackdown
Brit talks NXT, Newcastle United and more...
Last Updated: 28/05/15 5:51pm
A high-flyer from Newcastle upon Tyne is taking the WWE by storm.
Neville made his Raw debut in March and has since battled some of the top wrestlers in the company, including John Cena, and wowed fans with his array of dazzling moves.
During an interview with Sky Sports, the 28-year-old spoke about his first few weeks on the main roster, his lengthy stint in NXT and now is a 'phenomenal' time for wrestling.
Plus, the devout Newcastle fan opened up on a tough Premier League campaign for the Magpies and which footballer he reckons would thrive in the ring…
How much fun are you having on Raw and Smackdown?
Too much! I am having the time of my life. This is all I've ever wanted to do with my life but, now that I am doing it, it is a little bit surreal. I had been in NXT for two and a half years and felt very well prepared and ready to go, so when WWE finally pulled the trigger it was the start of something I had been waiting for a very long time. I debuted the night after WrestleMania 31 and I will remember that feeling for the rest of my life. It was fantastic.
You've started off at the deep end wrestling the likes of John Cena and Seth Rollins…
I have been incredibly fortunate to be thrown into the mix straightaway and you can't ask for more than that as a newcomer. It is such an opportunity to wrestle those guys, as well as Dolph Ziggler and Sheamus, and it is something I was adamant I was going to grab with both hands.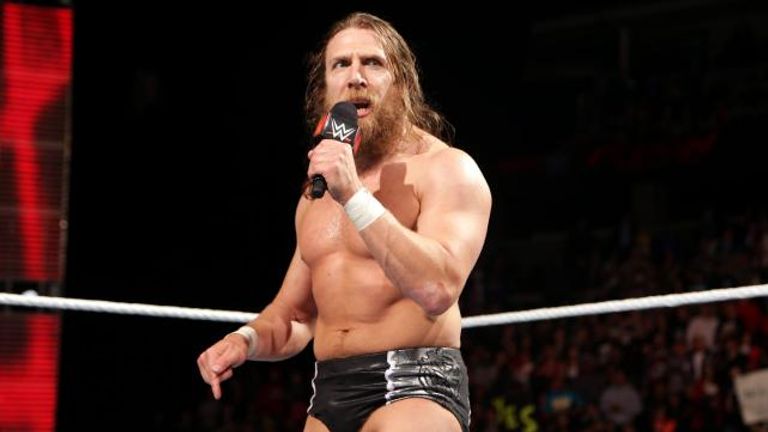 What are you ambitions over the next few months?
I want to keep seizing my opportunities. I still feel like I am in my introductory period in terms of making my name in WWE so want to keep my head down and work hard. I would also love to have a match with Daniel Bryan. I don't know exactly what his health is like but if and when he does return it would be great to get in the ring with him.
You were far from a novice when you signed for WWE but how good an experience and breeding ground was NXT?
It was immeasurable. I had a lot of professional wrestling experience form around the world when I joined the company but what NXT did was prepare me for WWE television, an environment that was alien to me at that point. The Performance Center is an unbelievable facility and somewhere where you get provided with world-class coaches who have hundreds of years of experience between them. Learning the WWE style in that fashion probably over-prepared me to make the transition to the main roster and I cannot be thankful enough to the people who helped me.
Do you miss the intense, intimate atmosphere that NXT provided?
I do, yes. A different demographic of people watch NXT compared to Raw and Smackdown; NXT is followed by the real knowledgeable, hardcore internet audience whereas the main shows have a more family feel. The products, therefore, are very different but I am having a blast on Raw and Smackdown and the new challenges they bring.
I have always known how world class these talents are but never really expected them to get an opportunity here, on the biggest stage of all.
Neville
All those years back when you, Sami Zayn and Kevin Owens were on the independent scene, did you ever envisage you'd all be so prominent in WWE?
Absolutely not – but I feel WWE is going through a real transitional period at the minute, which is great for me and lots of the guys I grew up with and have known for 10 or 15 years. I have always known how world class these talents are but never really expected them to get an opportunity here, on the biggest stage of all. The fact that has manifested itself is a reminder that getting to WWE is attainable for wrestlers who are genuinely passionate about what they do. It's a phenomenal time for wrestling in general and WWE is beginning to echo that.
Who would you say were the biggest influences on your career?
There are so many role models who I watched and idolised growing up, mainly guys with a similar athletic style to myself. I loved Dynamite Kid, Eddie Guerrero and Rey Mysterio, as well as Japanese juniors like Jushin Liger, Ultimo Dragon and Tiger Mask. I always wanted to emulate those stars. However, other guys who have been more actively involved in my progression would be people like William Regal, Terry Taylor and Joey Mercury. Those great minds have really helped and guided me to where I am.
You spend most of your time in the States now, so what do you miss most about Newcastle?
Lots of things, including St James' Park, but what I probably miss most is friends and family. I get very little time to go home, not that I am complaining, and there are members of my family that are growing up at a rate of knots. I also miss the city and the people, though, as I will always be a Geordie boy at heart.
My era was very much the one of Rob Lee, David Ginola, Andy Cole, Alan Shearer and Peter Beardsley. We didn't win too much but it sure was entertaining.
Neville
What did you make of Newcastle's season in the Premier League? It was a real nail-biting ending, wasn't it?
Not half, it's been a rollercoaster! Before our game with West Ham I was certain we were going to get relegated so I am now more than relieved that we were able to survive. I watched the game and was an emotional wreck at the end of it. I still think we need a real clear out and regroup over the summer and probably a change of management, too, so the next few months will be very telling.
Who were your Newcastle heroes growing up?
My era was very much the one of Rob Lee, David Ginola, Andy Cole, Alan Shearer and Peter Beardsley. We didn't win too much but it sure was entertaining. They were great memories for me, certainly compared to the ones Newcastle have provided of late…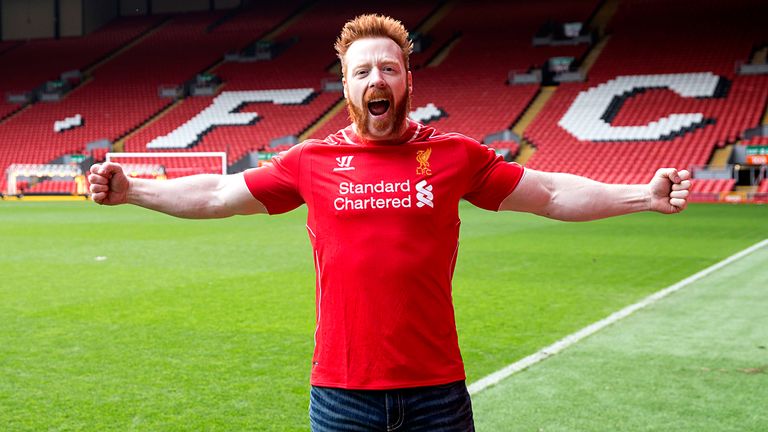 Are there lots of football fans in the WWE locker room?
There are a few of us, mainly the expats. Sheamus is a Liverpool fan, while Robbie Brookside, one of our trainers, is a huge Everton supporter. King Barrett supports Preston, so he is very happy at the minute after their promotion. Finn Balor, from NXT, is a Tottenham fan, too, so there is a fair bit of banter every now and again.
Which footballer do you think would make a good wrestler?
It would have to be Cheick Tiote. He is a very physical player who is not scared of getting stuck in, so I would love to see him transition into the ring!
Watch Neville in action on Raw and Smackdown, every week on Sky Sports.
WWE returns to the UK and Ireland in November. For tickets visit www.bookingsdirect.com