Jack Harvey secures IndyCar drive for final two rounds of 2017
By William Esler
Last Updated: 30/08/17 5:35pm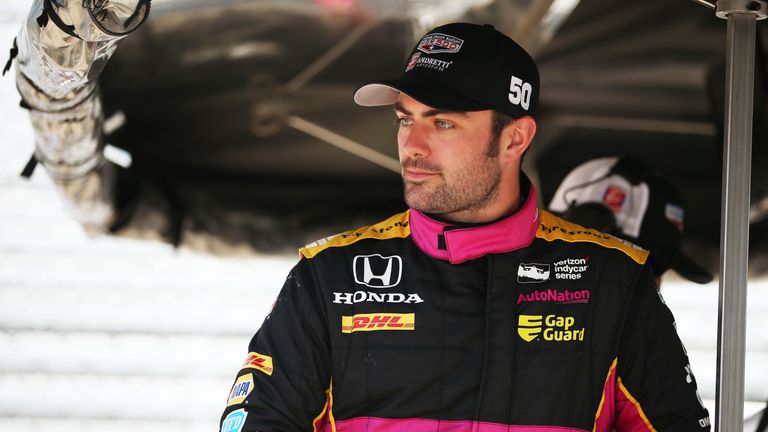 Britain's Jack Harvey will make his IndyCar road course debut this weekend at the famous Watkins Glen circuit.
The 24-year-old takes over the Schmidt Peterson Motorsports run number 7 car, driven for most of the season by Russian Mikhail Aleshin.
It's a team Harvey knows well having raced with them in Indy Lights during 2014 and 2015, finishing second in the championship on both occasions.
"It all came about quite late after Aleshin was removed from the team," Harvey told Sky Sports. "Another team were going to run me in the final round of the season at Sonoma, but then the opportunity arose to do two races rather than one.
"Initially it looked like I wouldn't have enough sponsorship to do more than one race, but we've managed to put a deal together and I've got a great sponsor with me who is going to support me into 2018 as well."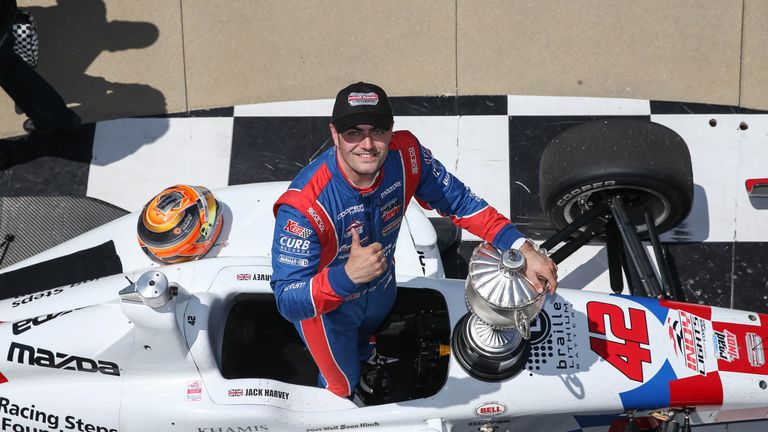 Harvey made his IndyCar debut at this year's Indianapolis 500 with Andretti Autosport, but that remains his only experience in the DW12 this year.
"It's going to be a bit of a baptism of fire," said Harvey. "I've never driven at Watkins Glen before but I will get on the simulator beforehand.
"But I'm looking forward to it, The Glen is one of the most famous tracks in the USA and I'll learn and try to put on a show at Sonoma to build towards 2018."
Harvey took a major career gamble in 2014 when having just completed his first season in GP3, he turned his back on the traditional route to Formula 1 to focus on forging a career in America.
"I think having an Indy 500 start to my name has more than justified my decision," said Harvey.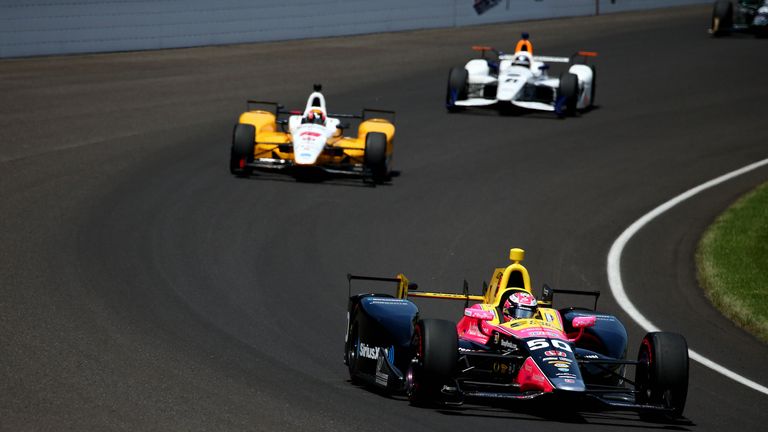 "This drive with SPM is the next step in my career."
Having already driven for Andretti this year, and with Takuma Sato being linked with a move away from the team to Rahal Letterman Lanigan Racing, could that be an option for Harvey in 2018?
"There are a number of options, a lot with Andretti and Sato will depend on whether they stick with Honda or move to Chevrolet," said Harvey.
"There's also the possibility with SPM."