The Sacramento Kings have their best team in more than a decade, and their young stars could end the NBA's longest playoff drought, writes Sky Sports NBA Analyst Mark Deeks.
The Kings are currently mired in the longest active playoff-less streak in the NBA. They have not reached the postseason since the 2005-06 season, when the final remnants of the competitive team that began the century struggled through to a 44-38 record, the eighth seed, and a first-round exit in six games to the defending champions San Antonio Spurs.
That was 12 seasons ago - so long ago that every player on that team save for little-used forward Sergey Monia (now back in his native Russia) has retired from professional basketball. The second-longest such streak is that of the lowly Phoenix Suns, who have been in the lottery for a mere eight.
Sunday night's games
Sacramento Kings @ LA Clippers, 8.30pm, Live on Sky Sports USA
Cleveland Cavaliers @ Chicago Bulls, 8.30pm
Milwaukee Bucks @ Oklahoma City Thunder, 11pm
Orlando Magic @ Houston Rockets, 12am
Toronto Raptors @ Dallas Mavericks, 12am
Utah Jazz @ Minnesota Timberwolves, 12am
Washington Wizards @ San Antonio Spurs, 12am
Miami Heat @ New York Knicks, 12.30am
Phoenix Suns @ Los Angeles Lakers, 2.30am
If the Kings do not end that streak this season, though, it will only be because of the ridiculous strength of the conference around them, because this is the best Sacramento Kings team in more than a decade.
Currently sitting on a 24-24 record and sitting in the provisional 10th seed in the powerhouse West, the Kings are only a game and a half back of the Los Angeles Clippers in eighth place. This is their first season with a winning percentage at .500 or above since that 2005-06 team, and apart from the 38-44 team of the 2007-08 season, it is the only one that has been especially close.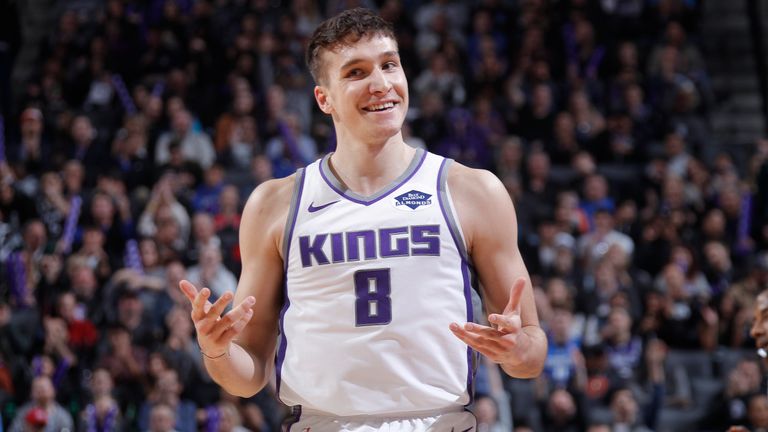 Even if the Kings fell away and lost 19 of their remaining 34 games, this would still be their best season for more than a decade. So, what has changed this season?
For the most part, the rebirth of the long-dormant Kings has been achieved through the youth movement they have long been pushing. Amid the well-known, oft-cited errors in trades and the draft that have kept the Kings in the quagmire that so many high picks should rightfully have gotten them out of, the Kings have had a lot of success over the last couple of drafts, giving them the core around which they are now based.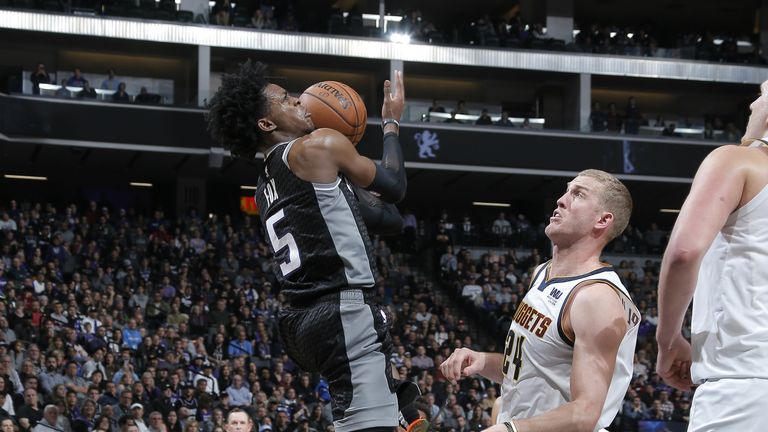 Point guard De'Aaron Fox is the most prominent example of such. He struggled out of the gate in his rookie season, as many rookie point guards do, and while he got slightly more comfortable and poised throughout the season, the overall numbers (11.6 points per game, 4.4 assists, 2.4 turnovers, 47.8 per cent true shooting percentage) speak to his wider struggles. Borne in part out of the Kings' roster turnover and talent disparity, Fox never found his rhythm nor his place in the half court beyond fits and starts.
Now, though, Fox leads the team. The Kings play at a much higher tempo this season than last, all the way to second in the league from stone cold last. It is Fox's speed and endless pushing of the ball in transition and semi-transition that is the driving force behind that. Also hitting more of his jump shots off the dribble and being more forceful on defense, Fox has shot up to 17.4 points and 7.3 assists per game, with apparently more still to come.
The 2016 Draft saw the Kings trade away the eighth pick (used on Marquese Chriss) to the Phoenix Suns, in exchange for a veritable bounty. The return saw them yield each of the 13th and 27th picks in that year's draft, as well as the draft rights to Bogdan Bogdanovic, who was already the best wing player in Europe.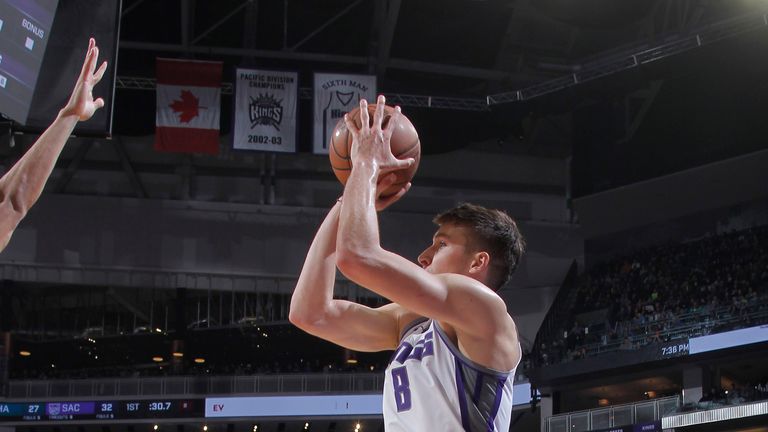 And while the 13th pick was burned on the ill-fitting Georgios Papagiannis (already out of the league and back in his native Greece, where it is expected he will stay), and 27th pick Skal Labissiere is buried on the depth chart behind Marvin Bagley III and Nemanja Bjelica, Bogdanovic alone has far outplayed Chriss. The team's sixth man, Bogdanovic ensures that the Kings are never without a primary playmaker, and his endless craftiness has made him into one of the league's best reserves.
Elsewhere, the Kings have made a better effort of their signing of complementary veterans this summer than in the past. The aforementioned Bjelica signed this offseason to provide depth as the team moved away from Zach Randolph's slow style - so demonstrative of a shift has this been that Randolph, despite being healthy, has not played all season. The unsuccessful George Hill signing was remedied via a mid-season trade that brought back Iman Shumpert, and although Shumpert was included as contract filler, he has had his uses this season as the second wing starter, willing to defend opposing wings much bigger than him, and less streaky than usual with his jumper.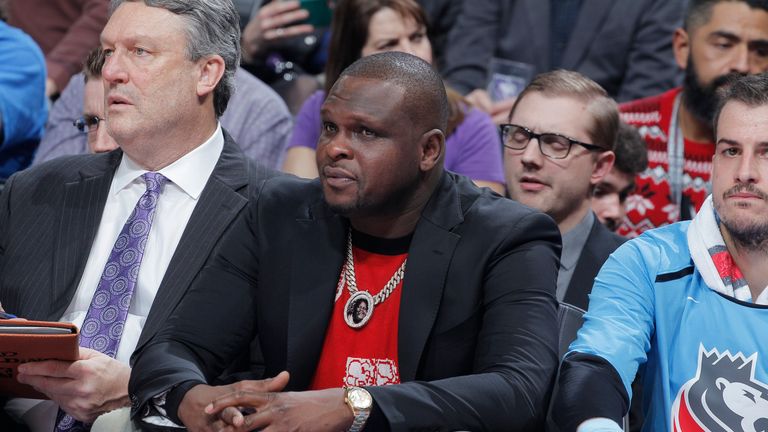 Add to that Bagley III as the No 2 pick in the last 2018 Draft, plus the return of Harry Giles, who has already usurped Kosta Koufos at backup center, and the Kings have themselves a good ream of talent, most of which is young.
The youthfulness of this core allows for internal growth and improvement, both in this season and in future ones. Fox is the best illustration of this, perhaps; yet the growths of Buddy Hield and Bogdanovic next to him are not far short, with Bagley and Giles to come.
There is, however, one player, who, if they had grown in the same way, could have taken the Kings that little bit further this season - starting center Willie Cauley-Stein.
Cauley-Stein entered this league as, potentially, an excellent defensive player. In his time at Kentucky, he did everything from protect the basket (2.9 blocks per game as a sophomore) to chasing opposing wing shooters around screens. This was made possible by his combination of height, length, and speed; a package of physical tools tailor-made to succeed in a modern NBA where centers play increasingly near to the centre of the court. In theory, he could be the same type of player at the NBA level.
However, it has not come to pass in that way. Instead, through the now four seasons of his NBA career, Cauley-Stein has cared less about being a defender, and more about being a scorer. This is heightened this season by his contractual situation; entering free agency this summer at a time when half the league will have a lot of cap room to spend, Cauley-Stein is trying to prove himself as an offensive player, for that is where the money often lies.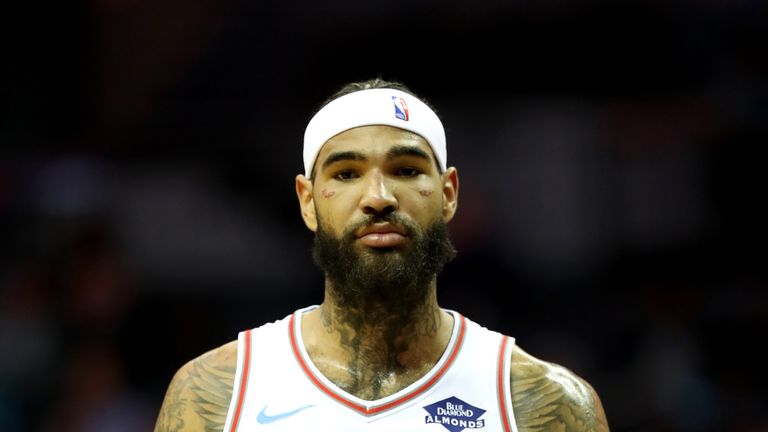 The perverse thing is that this is not what he has done. Never a good outside or foul shooter, Cauley-Stein continues to struggle away from the hoop, hitting only 21-70 shots from outside of 10 feet all season, and only 54.2 per cent from the foul line.
A more urgent problem is his ability to finish around the basket - dunks are fine, and his explosiveness means there are a lot of those, but if he cannot dunk it, he often misses it. Cauley-Stein runs the court and rolls to the rim well, but in missing when contested and being unable to pull up to shoot over those who may contest him at the rim, it is a limited offering.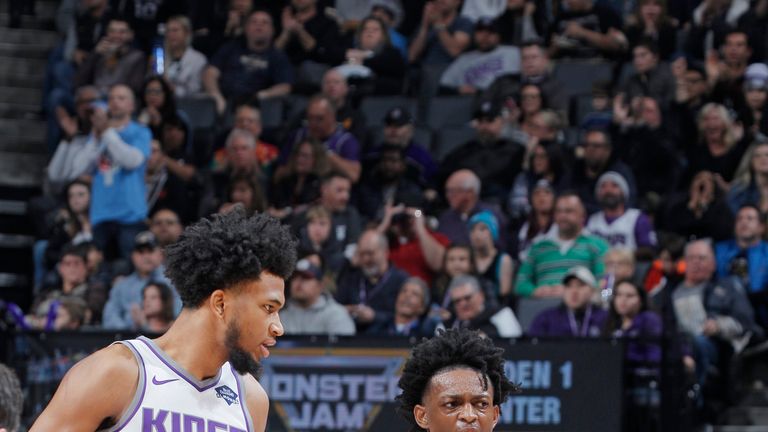 This would be less of a problem if Cauley-Stein played accordingly. Nevertheless, the notoriously inconsistent center continues to take on a lot of offensive challenges that a player with a 54.5 per cent true shooting percentage should really be passing up. With Bagley III offering the same offensive package plus plenty more on top, Cauley-Stein should really be establishing himself as the potential defensive five man that could cover for Bagley's shortcomings going forward. But this, seemingly, is not his desire.
Compare this, for example, to sophomore small forward Justin Jackson. The eighth man on the team, Jackson plays 21.6 minutes per game despite statistical yields of only 7.2 points, 2.9 rebounds, and nothing else significant per game. That is not even as much production as Shumpert. Yet Jackson has earned his opportunities by sticking to his role.
The new prototype for non-star wings in the NBA is something known as the 'three-and-D' model. Those who are not talented shot creators are deemed best suited to taking as few dribbles as they can; spotting up from the outside, running the court, cutting where possible, and being able to hold their own defensively, including both on opposing wing players and on big men on switches. Golden State Warriors' shooting guard Klay Thompson, he of the 43 points on four dribbles, is the perfect embodiment of the concept; while not quite as good as an individual defensive player as Klay, Kyle Korver is as well.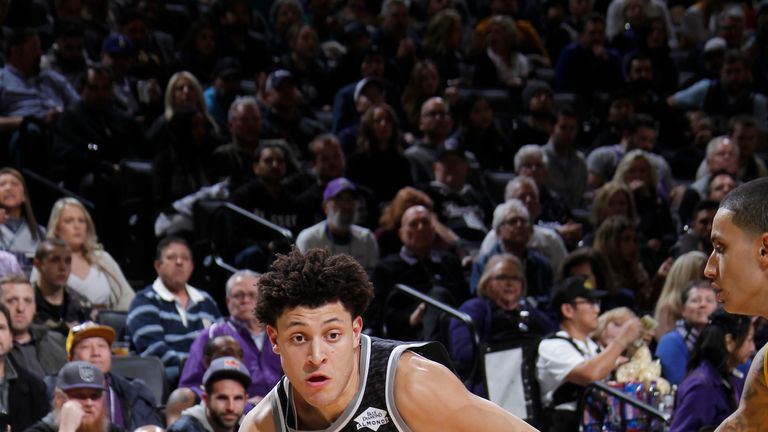 Throughout his short NBA career thus far, Jackson has become that. In 41 starts last season, Jackson was given plenty of opportunity to be this player, but struggled with the nuances of NBA defenses (not helped by a lack of elite athleticism) and missed most of the wide-open shots he was given. That continued into this season, hitting only six of his first 31 three-point attempts. However, Jackson has hit 49 of 119 since, good for 41.2 per cent, and has steadily developed his defensive awareness.
Combined with knowing when to cut to the rim, and deploying a fairly effective floater when driving to the basket, Jackson has figured out what to do in the NBA - and more importantly, he has figured out what not to do. It is time for the relative veteran Cauley-Stein to do the same.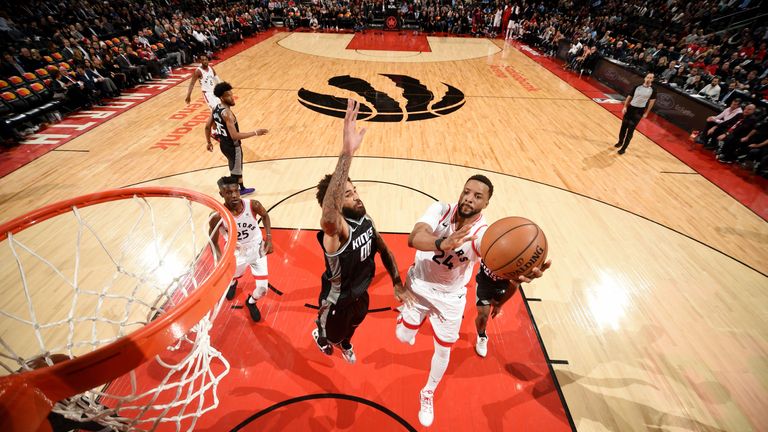 Not everyone has to be the star, but, barring excellence on one end of the court, everyone has to play both. At this point, Cauley-Stein is a relic from the previous Kings era who jars with this new Kings team, their best one for more than a decade. He has the power to change that, of course, if he can embrace his defensive utility and offensive frugality like Jackson has.
If he does so, Sacramento could be headed back to the playoffs. But if he doesn't, from next summer let us be prepared to enjoy Harry Giles, starting center.
Want to watch the NFL or NBA on the Sky Sports USA channel but don't have Sky Sports? Get the Sky Sports Action and Arena pack, click here.