The New York Knicks are finalising a deal to trade Kristaps Porzingis to the Dallas Mavericks, according to multiple reports.
The news was first reported by Marc Stein of the New York Times.
In addition to getting Porzingis, the Mavericks will also reportedly receive Courtney Lee and Tim Hardaway Jr.
In return, Dallas will send Wesley Matthews, Dennis Smith Jr. and DeAndre Jordan to the Knicks, as well as future draft compensation. Mathews and Jordan both have expiring contracts.
By shedding the contracts of Lee and Hardaway Jr., the Knicks will clear enough cap space to pursue two maximum-contract free agents this offseason.
Dallas would get to pair the 23-year-old Porzingis, who is from Latvia, with Slovenian rookie sensation Luka Doncic.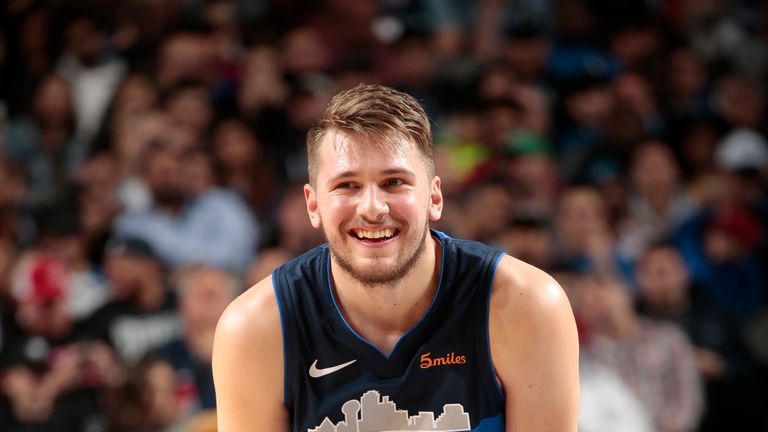 According to an earlier ESPN report, Porzingis met with Knicks management Thursday and gave the team the impression he preferred to be traded.
Porzingis and his brother/agent, Janis, reportedly attended a meeting with Knicks brass to express concern with the team's losing and "an uncertainty that a culture is developing that will enable sustainable organizational success."
The Knicks came away from the meeting with plans to discuss trading Porzingis before the February 7 trade deadline, the report added. Hours later, news of the deal emerged.
Porzingis, who has been sidelined for nearly a year with an ACL injury, can become a restricted free agent this summer.
The No 4 overall pick in the 2015 draft was averaging a career-best 22.7 points per game, along with 6.6 rebounds and 2.4 blocks, before injuring his knee last season.
The Knicks' record this season is an NBA-worst 10-40, and they have lost 11 in a row, 19 of 20 and 24 of 26.