Anthony Davis must embrace playing more minutes at center for the Los Angeles Lakers after DeMarcus Cousins' ACL injury, says NBA TV analyst Dennis Scott.
Cousins is facing a long period of rehab after tearing the ACL in his left knee and could miss the entire 2019-20 season. His agent, Jeff Schwartz of Excel Sports Management, said a timeline for surgery is being discussed.
That leaves the Lakers with Anthony Davis and Javale McGee as the only big men on their roster. To complicate matters further, NBA TV's Jared Greenberg reported Davis would not see any extra time at the center position even with Cousins out long-term.
Scott says Davis, whether he likes it or not, has to embrace playing at center for the good of the team.
"Lakers fans will get mad at me but this team is going to struggle at times," he said. "Will they make the playoffs? Yes, but they are not going to be that powerhouse in the West.
"This is LeBron's 17th year. This is not the LeBron who went to Miami. You can't tell me Anthony Davis doesn't want to play center. He has to! If this team wants to be great, [Davis has to be prepared] to play center so they can get some of these other players on the floor to help the team.
"What happened in Toronto last year when Kawhi Leonard sat out games for load management? Pascal Siakam and Fred Vanvleet held down the fort when Leonard missed those 22 games.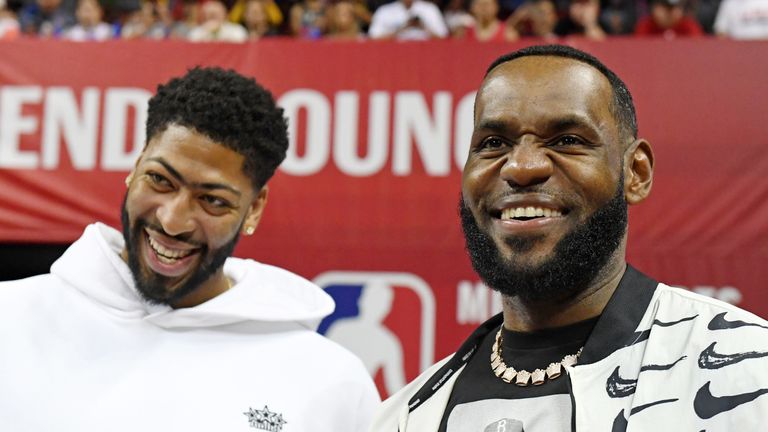 "What confidence do Lakers fans have, based on their roster, that [the team] can afford for LeBron to miss 10 games? I don't see the same depth that we see on the other side of the [Staples Center] with the Clippers. I need to see more depth on that Lakers team before I can say they are going to be OK.
Asked if Davis at the five (center) and LeBron James at the four (power forward) positions represented the Lakers' best possible line-up, Scott agreed.
"Based on their depth chart, that has to happen," he said. If 'AD' thinks he is going to stay at the four and LeBron will move back to the [small forward} three-spot, defensively they will be struggling. AD will be in foul trouble. We know LeBron isn't going to chase [someone like] Paul George around the court all game long. That's understandable, he's in year 17!
"As [team president] Rob Pelinka and his crew sit down, they need to figure out who they can find in the free agency market but AD, I'm sorry, you are going to have to play some five!"
Scott also expressed a huge amount of sympathy for the injured Cousins. The center's latest setback is the third major left leg injury he has suffered in the last 18 months.
In January 2018, he suffered a torn left Achilles tendon while playing for the New Orleans Pelicans. In April 2019, as a member of the Golden State Warriors, he tore his left quad in a first-round playoff series against the LA Clippers. He has missed a total of 109 games (including playoffs) over the last two seasons.
"With the Warriors last year, as he was rehabbing from the Achilles injury, he was going down to the G League and practising, doing things that the old 'Cuz' would not have done," Scott said. "He had changed how we looked at him around the basketball world."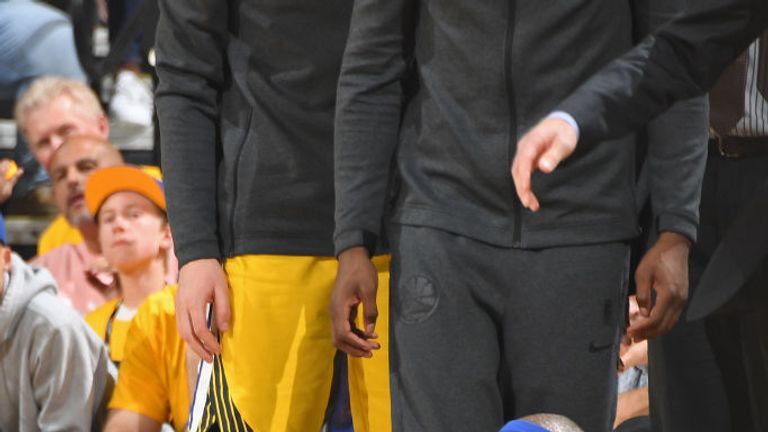 "I'm concerned [over this injury]. It was left Achilles, then left quad, now it is his left ACL. Everything is on the left side of his body and that is the biggest concern."
Scott, who as a sideline reporter had a close-up view of Cousins' rehab in the 2019 playoffs, believes there is little doubt the four-time All-Star will battle to return to the league.
"I think he is going to continue to fight. A lot of people want to write off 'Cuz' and I understand why they do but, from, talking to people around him, he has done a really good job of taking care of his money so it's not one of those things where he has to rush back," Scott said.
"It's all about psychologically, asking [himself] 'Do I still love the game of basketball?', 'Am I giving up on basketball because my body can't keep up with it?'. Once you find that love for the game, you can be sitting on that rehab table and say 'I'm only 30 years old, let me get my body back into it'."
Want to watch the NBA and WNBA but don't have Sky Sports? Get the Sky Sports Action and Arena pack, click here.