Netball Expert & Columnist
Tamsin Greenway's Vitality Netball Superleague Grand Final talking points
Watch the Grand Final live on Sky Sports Mix and via the stream on Sky Sports' YouTube channel on Saturday, May 18 from 5.15pm
Last Updated: 18/05/19 4:49pm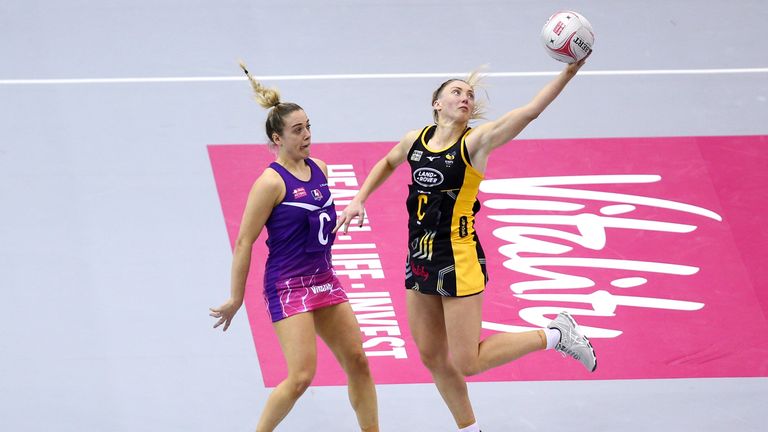 Tamsin Greenway looks ahead to a "cracking" Grand Final in this week's Vitality Netball Superleague talking points...
This is the Grand Final that I called right the beginning because I just felt that, with the options that they had across the board and on the bench, Wasps and Thunder had the strongest squads.
Thunder recruited heavily for their bench and Wasps, twice defending champions, although they lost a few players, recruited well.
So, it was always tipped these teams could make the final and because of how well they started that thought continued. But, it was a roller-coaster.
Throughout there were blips for both sides but I think it is the final that everyone kind of wanted to see. It's all set to be a cracking Grand Final.
Wasps' 2019 journey
Wasps' two blips were one-goal losses. You can say they were in the lead and they gave way the lead but, I'd rather be in that position because the reality is they got themselves into those leads in the first place.
Blips they were but I think it was all part of Wasps' journey and I think that team never looked fazed by it, at all. They came out [after] and put out some incredible performances.
I think tactically they got it completely right in the semi-final against Loughborough and that's why you saw such a big scoreline. So they have come into the final brimming with confidence but it will be a totally different match-up at the weekend.
Thunder's 2019 journey
I've been quite vocal about Thunder this year, I thought they were impressive for most of the season but I was actually really shocked at their ending to the [regular] season.
The final games leading up to the semi-final were not, by any means, the Thunder I have been used to seeing. But, look what happened in the semi-final and that's where their squad matters - they have got so much experience through that side.
Although Bath ran them right to the end, Thunder had plenty of opportunities to take the game away and I just think [not quite breaking away] was where their confidence was at, at that point. They still ground it out and I was really impressed with them.
I think now that they have made the final, it's almost like all of the pressure has gone. You saw the relief on Karen Greig's face at the end of the game and how happy all of the players were to get through to the final. You put so much pressure on yourself to make it and you just want an opportunity to be there in the Grand Final.
So, I think you will see a very different Thunder on Saturday because they will be full of confidence and thinking, 'The job's done, we have got through to the final and now we just need to go out and win it'.
Key Grand Final Positions
I'm going to go for three positions... the first one is looking at the two goal shooters, then the centres and finally focusing on both goal defences.
Joyce Mvula and Rachel Dunn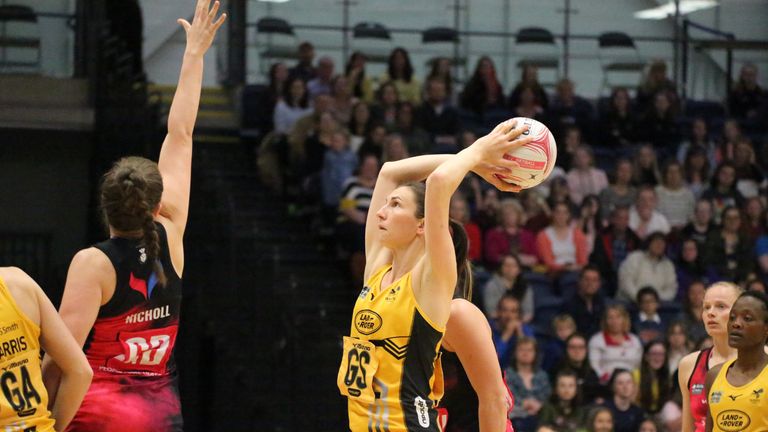 I believe they have been the most impressive shooters throughout the competition.
Both will be looking for World Cup spots and both are absolutely lethal under the post. It will be which gets the better at each end and which shooter shines on the day.
Caroline O'Hanlon and Jade Clarke
I think Jade Clarke is playing the best netball of her life at the moment which is brilliant or England too. I think she's been absolutely incredible all year for Wasps and is one of the reasons they have been coming through games as they have been.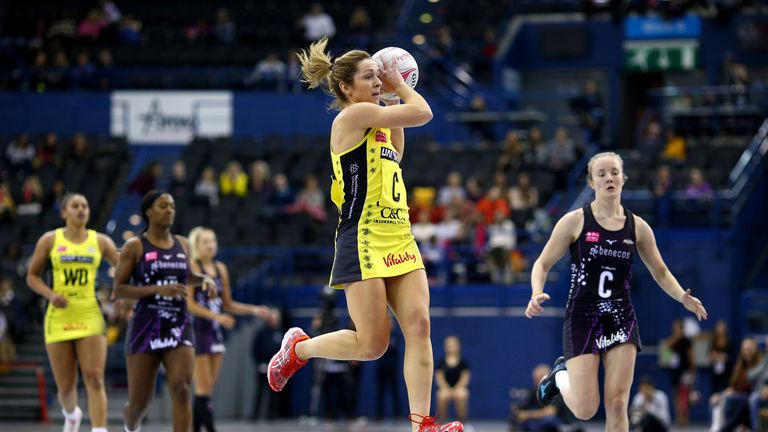 The same with Caroline O'Hanlon. She matched-up against Serena Guthrie in the semi-final and certainly gave a performance. It was impressive, there was nothing much to choose between the battle that they had. I think she's been key for Thunder so on Saturday, it's which can get the better of the other?
Emma Dovey and Fran Williams
Emma Dovey has had an incredible season, once again. She's one of those underrated Superleague players who goes about her business every year and does her job. She totally ground down Sophie Drakeford-Lewis at the weekend and she's been brilliant for Thunder's defence. She's gets them ball when it's needed.
Fran Williams is almost at the complete opposite end of the spectrum - she's a young player coming through. She's earned her spot in Wasps' starting line-up and I think she was outstanding in the semi-final.
I think she is England's future GD and she us playing some of her best netball, ever. She's key because she's so smart at how she turns over ball.
Those three positions are the ones that I wil be looking out for because whomever gets the better, is going to help their team to victory.
Prediction time
I think Wasps will take it. I think it will be a really close encounter but think Wasps, having been in two [recent] Grand Finals and with some of the players in their squad, have it. But, that's not writing Thunder off at all because anything can happen in a Grand Final...
Watch the Vitality Netball Superleague Grand Final live on Sky Sports YouTube channel and Sky Sports Mix on Saturday, May 18 from 5.15pm. Also, Sky Sports will be showing every game of the 2019 Vitality Netball World Cup in July.