Loughborough Lightning retain Beth Cobden, Ella Clark, Hannah Joseph and Nat Panagarry
By Sky Sports Netball
Last Updated: 14/10/17 6:20pm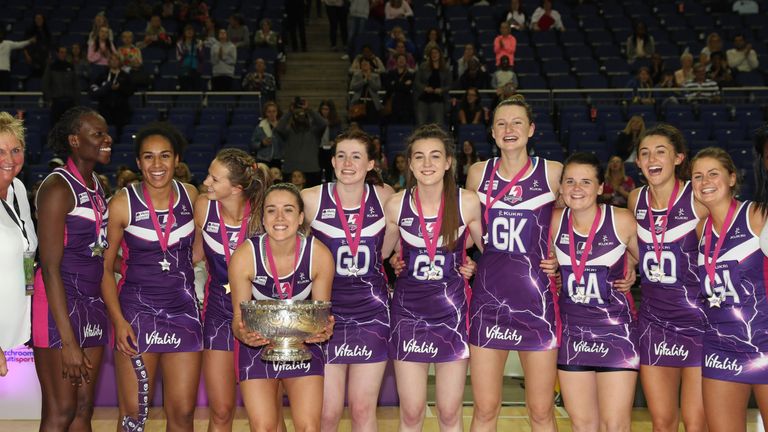 England internationals Beth Cobden, Ella Clark, Hannah Joseph and Nat Panagarry have all signed on the dotted line to extend their stays with Loughborough Lightning ahead of the 2018 Netball Superleague season.
Captain Panagarry said: "I'm delighted to re-sign with Lightning this season. After a successful 2016/17 season I'm excited to get back on the court and train with the squad. With so many players re-signing our team and culture is going to be very similar to last year, so hopefully we can push on, having learnt a lot last year, and lift that trophy."
Cobden added: "I'm really excited to get back into training with the girls and continue to build on our culture and style of play that worked so well for us last year."
Of her stint with Lightning, Joseph commented: "I'm so excited to be starting my sixth season at Loughborough. It's great to see how much this club has progressed over the years and I think this could be our best year yet."
Clark, who is currently in a period of rehabilitation following an ACL injury at the back end of the 2017 season, concluded: "I'm very excited to be back at Lightning with such a talented team. My rehab is going great and I'm excited to take to the court in February."
Follow the 2018 Vitality Superleague season with us on Sky Sports and through our website skysports.com/Netball also our app for mobile devices and iPad, or follow our Twitter account @SkyNetball