Kadeen Corbin starred as England Roses kicked off their three-match Vitality Netball International Series against Malawi with a 66-60 victory.
A superb all-round display ended with Corbin claiming the Player of the Match performance, drawing the praise of England head coach Tracey Neville afterwards.
"Kadeen Corbin still has a wobble at times and goes off on a tangent, but she was an intelligent athlete in that game," Neville told Sky Sports.
"I asked her to be creative, but not more creative than the team and she led by example. Her shooting was world class today."
The Roses set the tone for the match with a blistering first quarter that was enough to keep them in front throughout, although they had to withstand sustained pressure throughout from the Malawi Queens at London's Copper Box Arena.
By the end of the opening 15 minutes, inspired by Corbin at goal attack and shooter Rachel Dunn, the Roses had forged a 22-11 lead after a dominant display in both circles.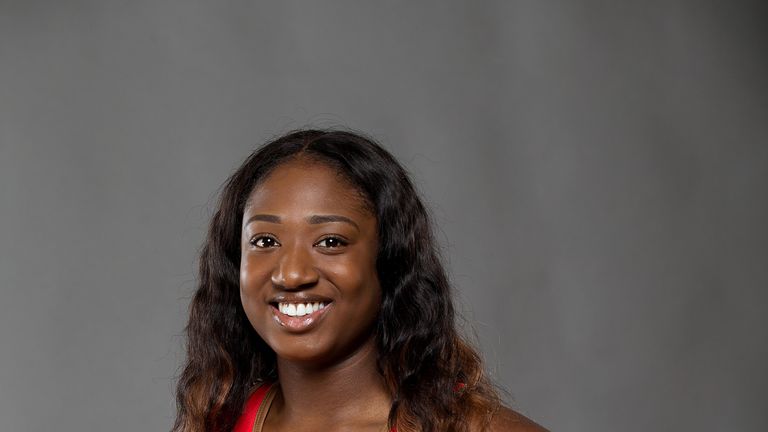 However, the Queens hit back in the second quarter and the Roses' 11-goal lead was reduced to five goals at one point, only for the hosts to re-establish a nine-goal lead by half-time. Corbin continued to excel and maintained her 100% shooting record with 15 goals from her 15 attempts.
Malawi continued to push on as turnovers from the mid-court into the shooting circle let England down, while Queens goalkeeper Loreen Ngwira had to be at her best to try and keep England's impressive attacking threat at bay.
With their visitors having to force the issue, England were able to stay in control, having brought Ellie Cardwell into GA and moving Corbin to shooter and the lead was back to 10 goals heading into the final 15 minutes.
With a significant gap to overcome, Malawi had to come out fighting and they certainly did. Turnover goals reduced the Roses' lead but never to a level where the Queens seriously threatened the England lead, and the hosts closed out the match for an opening victory.
The teams remain in London for Sunday's second match at the Copper Box before heading to Birmingham's Genting Arena for the third match of the series as preparations continue for Commonwealth Games next year.
England: GK - Agbeze, GD - Gibson, WD - Cobden, C - Clarke, WA - Haythornthwaite, GA - Corbin, GS - Dunn.
Malawi: GK - Ngwira, GD - Kachilika, WD - Dambo, C - Lwazi, WA - Galleta, GA - Chimairo, GS - Kumwenda.
England and Malawi continue their three-match series live on Sky Sports Arena from 1.45pm on Sunday.
And follow the 2018 Vitality Superleague season with us on Sky Sports and through our website skysports.com/Netball also our app for mobile devices and iPad, or follow our Twitter account @SkyNetball
The regular season league home and away matches run from February to June, culminating in semi-finals and a Grand Final to determine the league champion.