England Netball's Jade Clarke talks international goals and reason for move to Wasps
"It is going to be a really exciting next couple of years with the Commonwealths and World Cup to see where we can get to and see if we can make history"
By Sky Sports Netball
Last Updated: 22/11/17 3:10pm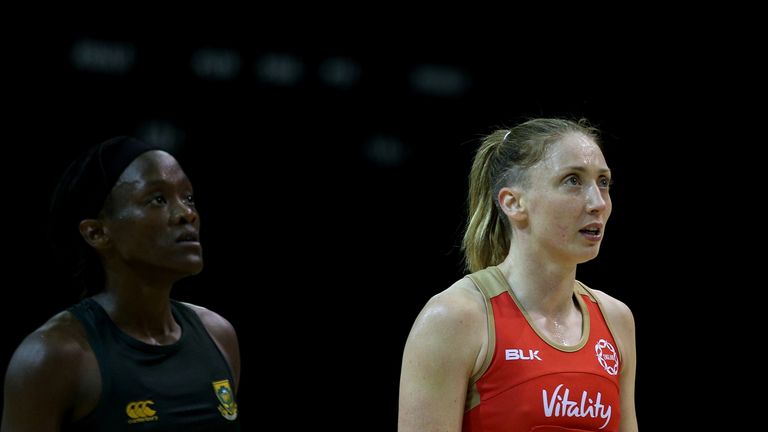 Jade Clarke talks about the high spirits and competition for places within the England Netball squad ahead of their three-match series against Malawi.
The experienced midcourt defender, who missed out on selection for the Fast5 World Series, is part of Tracey Neville's squad for the final international series of the 2017 season, live on Sky Sports, and will aim to help maintain England's recent success.
England are bidding for a first gold medal at the 2018 Commonwealth Games and we have asked Clarke about the impact of England's victory at the Fast5 World Series in Australia, the dynamic of the squad, and why she chose to come back to England from Australia ahead of the 2018 Vitality Superleague season.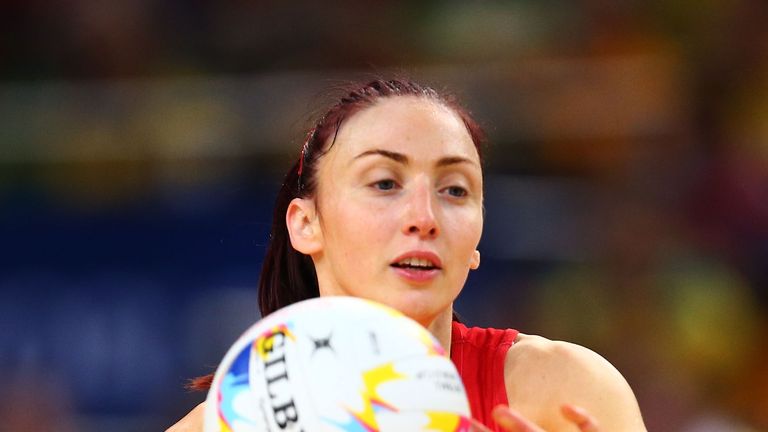 With seven players in a Netball starting-line-up, here are seven questions for Clarke...
What can we expect from Malawi?
I have seen them give New Zealand a run for their money at the last Commonwealth Games. They are going from strength to strength. It is a really good test for us and Malawi will also be in England's group at the Commonwealths. They are one of the hardest teams to play against because you don't know what they are going to do. They have got lots of flair, really rangy, athletic and accurate shooters so it will definitely be an exciting watch. To see the contrasts in style is nothing like the fans will have seen before. It will be a great watch.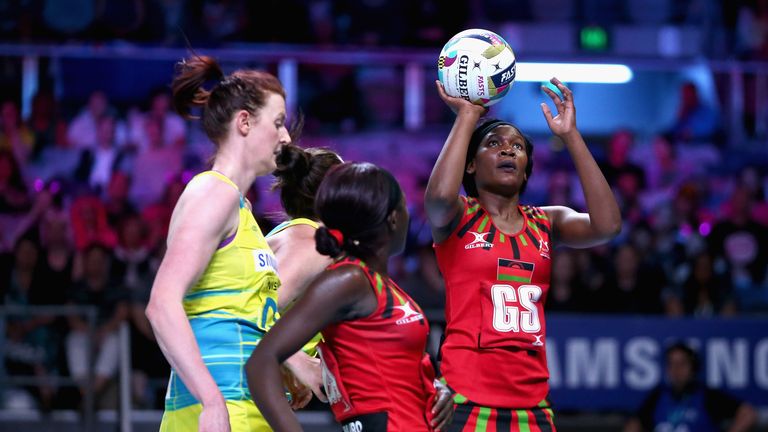 How are spirits in the camp after England's Fast5 World Series title?
It was an inspiration for us. I was back home watching, training hard and then turned on the television and to see them celebrate the gold really spurs you on. England Netball is really striving to get better and better. We had a great Quad Series, a good couple of games in New Zealand. I really feel like we are building. Against Malawi we really want to stamp our authority and show where we are in the world of Netball.
How hard was it to watch back home?
We are at our best when we are having fun. The girls just showed that you can have fun and be winners at the same time and work hard. Our captain (Ama Agbeze) really leads the way with that. She is always pulling pranks but she is also one of the hardest workers and I know she leads us fantastically.
What is the importance of the tournament going forward?
A lot of the commentators were talking us up and expected big things. That is what the fans can see now when they watch England. We can be seen seriously as gold medal contenders. It has been a long time in the making. When I first started in 2002 there was that belief in the squad and the coaches were really pushing that. Every year we are getting closer and closer. We just really relish the challenge every time we get to play the top teams. It is going to be a really exciting next couple of years with the Commonwealths and World Cup to see where we can get to and see if we can make history.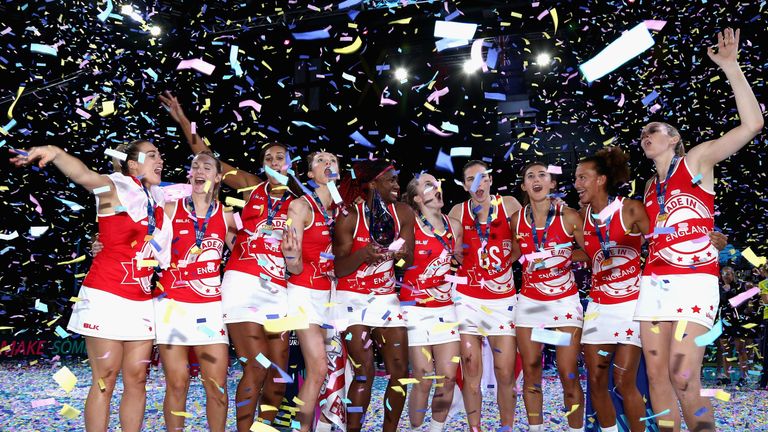 Fierce competition for places within the Roses squad...
We have got a huge age range - from 18-year-olds to a couple of 35th birthdays! It is a brilliant atmosphere. The young ones come in and they bring all the energy and enthusiasm and keep the older ones going. We can bring all the experience of the World Cups and Commonwealths we have had before. It is really competitive - as competitive as it has ever been in my time. The fights for spots at the Commonwealths are going to be fierce. It is a bit unknown who is going at the minute and it makes that competition even stronger in our training.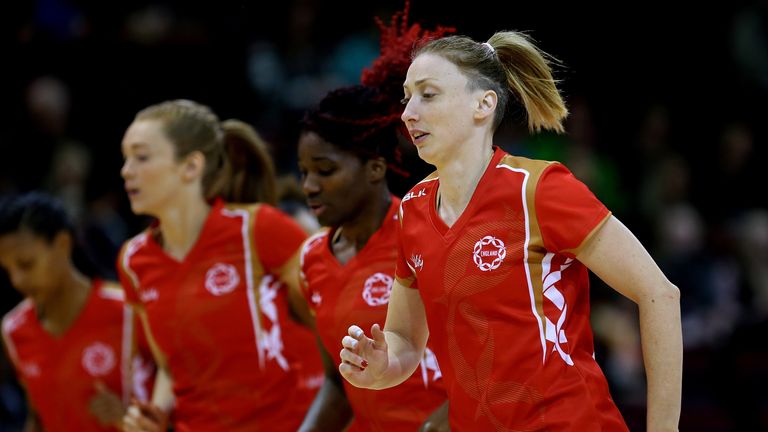 Keeping momentum going but Commonwealths in back of mind...
Everyone wants to put their best foot forward for the Commonwealths but at the same time supporting each other within the squad. There will be a lot of new faces in this Malawi series - a lot of people you might not have seen before play for England. I am really excited because I see these girls train week in, week out, and want to see them on that world stage and show everyone what they can do.
Why did you decide to leave Australia and return to domestic club competition in England?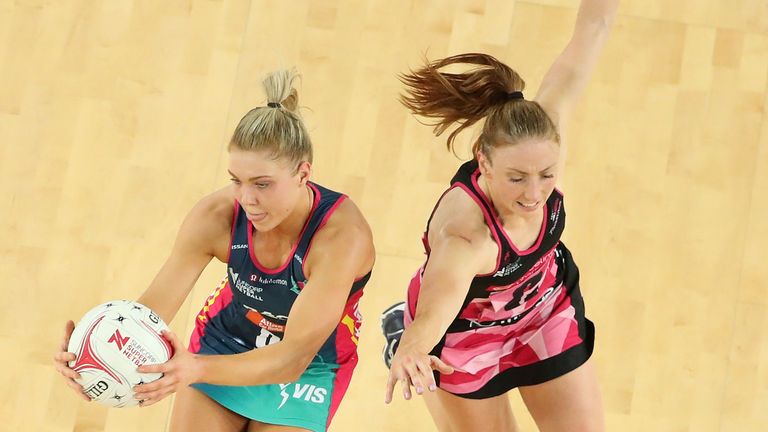 I looked at what options I had and I made my decision based on where I thought I would be happiest. I really want to get back to enjoying my netball. A big factor was the coach - having a coach that is really sound technically, tactically and really cares about their players. I feel that I have got that in Tamsin (Greenway) at Wasps. It is a squad where I have played with some of them before like Rachel Dunn and Hannah Reid. I also had that chance to get the England connection with Natalie Haythornthwaite. So far, I am just so pleased with my decision and loving every training decision. I am really happy to be back in England.
Watch England meet Malawi in a three-match Vitality Netball International Series, live on Sky Sports, from 7.30pm on Friday, November 24.
And follow the 2018 Vitality Superleague season with us on Sky Sports and through our website skysports.com/Netball also our app for mobile devices and iPad, or follow our Twitter account @SkyNetball
The regular season league home and away matches run from February to June, culminating in semi-finals and a Grand Final to determine the league champion.