Loughborough Lightning to open British Fast5 All-Stars championship defence against Surrey Storm
By Sacha Shipway
Last Updated: 01/11/19 3:58pm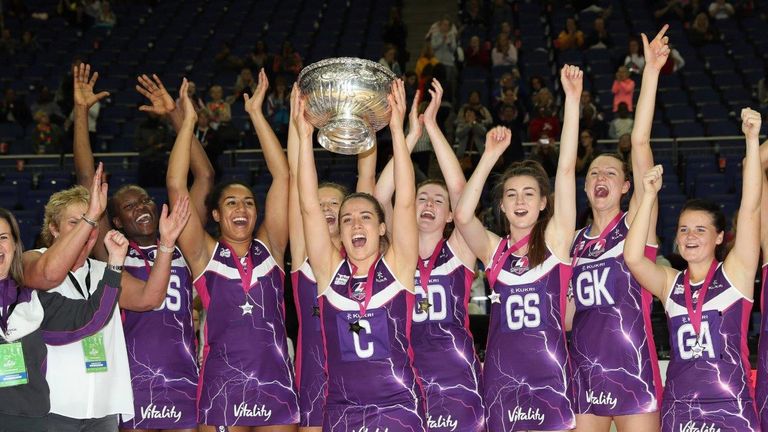 Loughborough Lightning begin their British Fast5 All-Stars championship defence against Surrey Storm at the Copper Box Arena this Saturday.
Lightning won the inaugural title last year, also claiming £25,000 in prize money. Strathclyde Sirens will take on Severn Stars, with Bath Netball up against Manchester Thunder in the third match.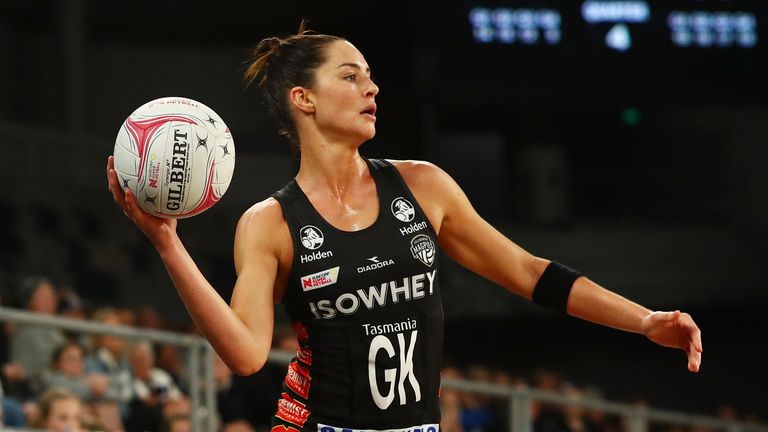 Superleague champions Wasps Netball will take on benecos Mavericks in the final game of the group stages.
British Fast5 All-Stars championship draw:
| | | | |
| --- | --- | --- | --- |
| Match 1 | Loughborough Lightning | vs | Surrey Storm |
| Match 2 | Strathclyde Sirens | vs | Severn Stars |
| Match 3 | Team Bath | vs | Manchester Thunder |
| Match 3 | benecos Mavericks | vs | Wasps |
Matches are just 12 minutes long and a five-point line rewards those willing to brave a shot from distance, while the Golden Buzzer is also back to offer teams double points during their two-minute Power Play.
Across a five-hour session, the eight teams will play in a double elimination format; two wins and the team will advance straight through to the semi-finals, two losses will result in being knocked-out of the tournament. However, teams who lose one and win one of their opening matches will have to play a deciding match to see if they can make it to the final four.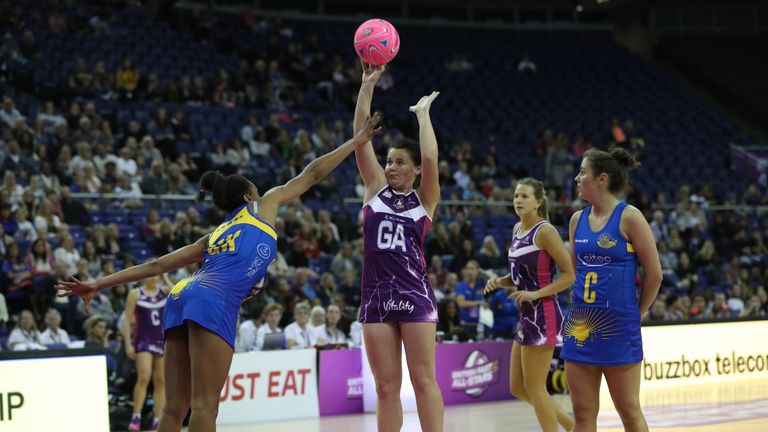 The Copper Box Arena, hailed as the home of netball, will host the event on Saturday from 1-6pm. The event is nearly sold out, with 4,500 fans already claiming their spot on the sidelines. To get a ticket, head to www.fast5allstars.co.uk.
You can watch the fast-paced action live on Sky Sports Mix, which is free for all Sky subscribers, from 1pm this Saturday.
Stick with us through the off-season as we reflect on the campaign, track the England internationals and the latest player movements ahead of a huge 2019 which will feature another thrilling Superleague season and the Netball World Cup.