England netball star George Fisher 'surprised' by Jamaica selection ahead of Test series
"Jamaica play so differently to everywhere else in the world and I've never really played against that style. It'll be really cool to go out there and see what it's about"
By Sacha Shipway
Last Updated: 01/11/19 3:35pm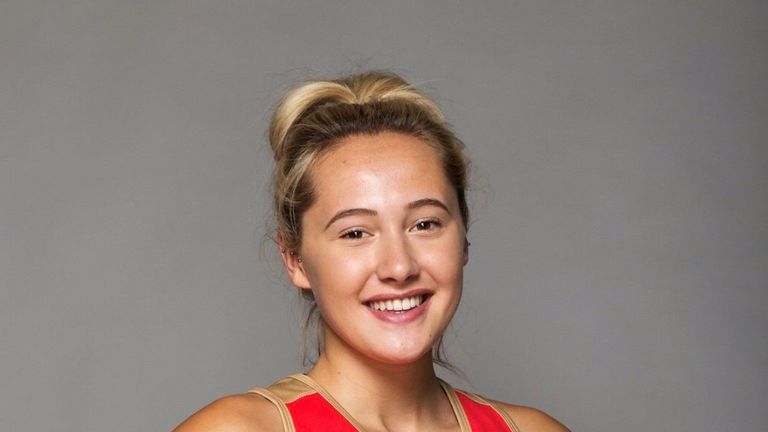 George Fisher was surprised to have the call up to the England squad for their three-match Test series against Jamaica which kicks off on Friday.
Recognisable from her time in the circle for Vitality Superleague champions, Wasps, and towering at six-foot one, Fisher has been hotly tipped as a future star for the Roses after entering the England set up from the age of 14.
In August, the 20 year-old was named as one of the 14-strong touring squad to play against Jamaica, the fourth-ranked netball team in the world. A home World Cup in Liverpool next year, combined with high expectations following a Commonwealth Games gold means that selection into the England squad has never been tougher, which is why the news came as a shock for the shooter.
"If I'm being honest, I was really surprised. I'm really, really excited. I've never been to Jamaica - they play so differently to everywhere else in the world and I've never really played against that style properly, so it'll be really cool to go out there and see what it's about."
The Sunshine Girls are ranked fourth in the world, sitting a mere two places behind England. The two nations last met in the semi-finals of the Commonwealth Games where England secured a dramatic, one-goal victory despite being six-goals down at half-time.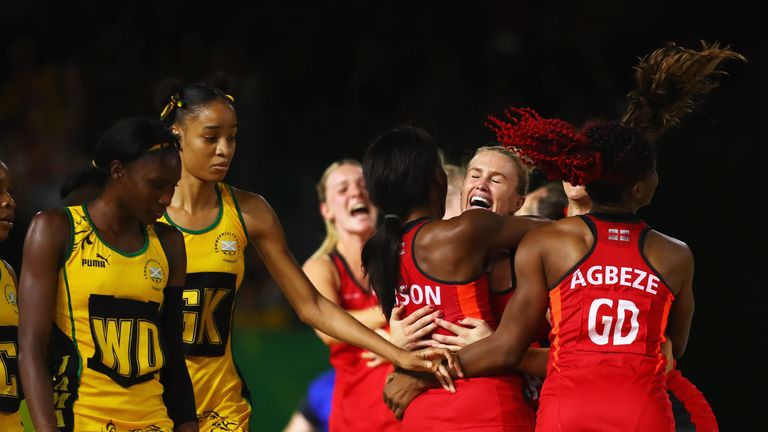 But, it hasn't always gone England's way - they lost out to the Sunshine Girls in a bronze medal match at the 2014 Commonwealth Games, and again in a three match test series in 2016. The flair and unpredictability of Jamaica, who are armed with two 6ft 4in shooters, makes them a huge threat to the Roses.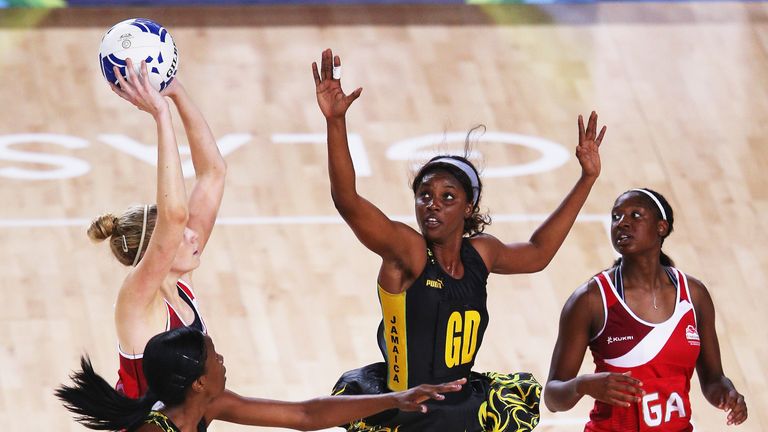 A mixture of experience and youth features in Tracey Neville's squad, with four out of the 14 players having less than five caps. With the Netball World Cup to consider, the focus is on blooding young players, while consolidating the experience of older players.
Although not taking to the court in the opening match, Fisher will be hoping to learn from her team-mates during the tour: "I'm looking forward to hopefully playing with everyone. Jade Clarke is such an amazing player and she's such a good person off court so it'll be nice to play with her again." Fisher and Clarke combined in the 2018 season, eventually winning the domestic title for the second year in a row.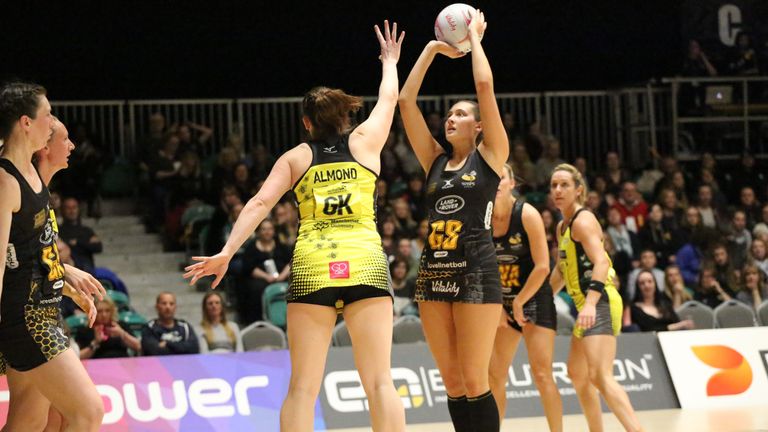 Jamaica have just completed a successful test series against Trinidad and Tobago, while England are also looking to build on their Commonwealth Games and Quad Series success.
For Fisher, the aim of the game is to keep improving personally: "When you're having fun, that's when you're playing your best so I just want to go and enjoy it and take everything in by gaining as much experience as I can."
England will play their first match against Jamaica on Friday in the National Indoor Sports Centre, Kingston.
England vs Jamaica fixtures
| | | |
| --- | --- | --- |
| Test 1 | Friday 12 October | 1am BST |
| Test 2 | Sunday 14 October | 12am BST |
| Test 3 | Tuesday 16 October | 12.30am BST |
Stick with us through the off-season as we reflect on the campaign, track the England internationals and the latest player movements ahead of a huge 2019 which will feature another thrilling Superleague season and the Netball World Cup.