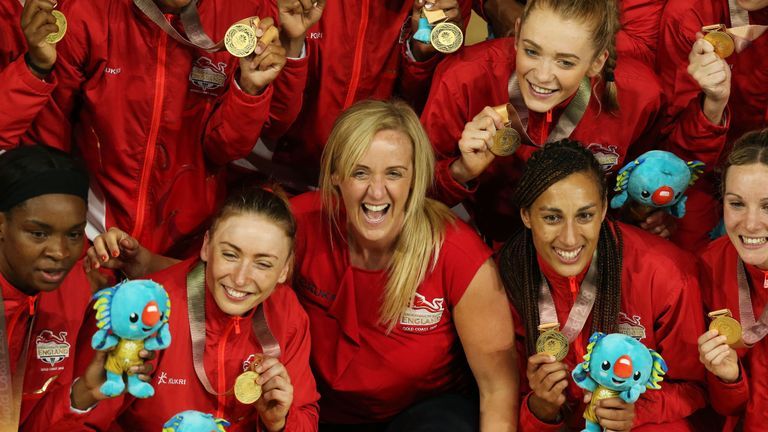 Sport England has reaffirmed its financial support for England Netball until 2021.
The current deal was due to expire at the end of 2018, but an additional £2.8m in National Lottery funding has now been awarded by Sport England for the period between 2019 and 2021.
It will be used to support the grassroots game across the country as well as help out England's senior squad, the Vitality Roses, who won gold at the Commonwealth Games earlier this year.
England Netball CEO Joanna Adams said: "We are absolutely delighted that Sport England have chosen to continue to back our commercial strategy.
"This vital funding will allow our Vitality Roses to be able to continue to play the sport full time, which is key for their progression and raising the profile of this wonderful sport.
"The worry of finding this kind of support for our commercial strategy, as we quickly approached 2019, has continued to keep me up at night, but this news means post 2019 it will be less of a challenge for England Netball to continue our upward progression.
"With the backing of Sport England and our other amazing partners, we can enter the year of the Vitality Netball World Cup with a positive mind set and look forward to what the future holds for netball.
"I think this partnership will give us an edge at the upcoming Vitality Netball International Series, as part of the Netball Quad Series, the Vitality Netball World Cup and the 2022 Commonwealth Games. Here's to more exciting times for England Netball."