Netball Expert & Columnist
Tamsin Greenway's Vitality Superleague talking points
Last Updated: 08/03/19 6:33pm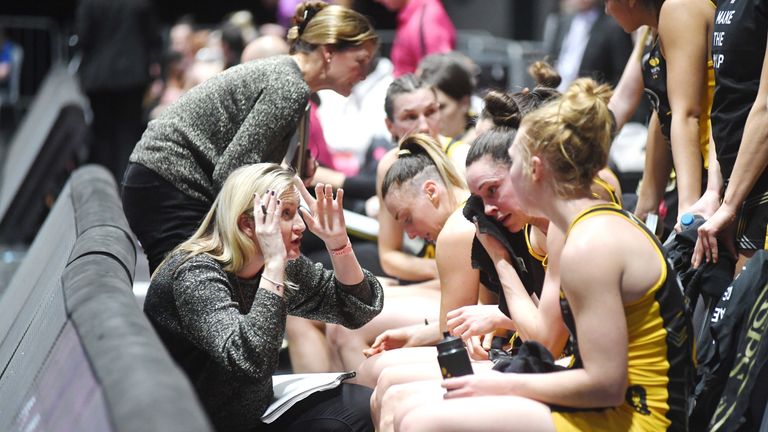 Lots to talk about again this week but as we are later than usual let's start with a look ahead to my game to watch over the weekend.
For me, this is a bounce back for Wasps but I would also be expecting a reaction from Stars so who better to go against next than the champions.
Wasps did not play well against Thunder and while they got close it was more damage control while Stars have had a pasting so will look to bounce back themselves.
This competition is not about winning the league, it's about winning the Grand Final and people can be quick to judge on a league table. Sometimes the leaders don't win the Grand Final, you need to be able to beat a team in a semi-final or a final not necessarily in Week Eight.
Wasps will have looked at their weakness and will be out to fix them one by one.
Vitality Superleague - Round Eight results
| | | | |
| --- | --- | --- | --- |
| Friday, March 1 | Team Bath | 60-56 | Manchester Thunder |
| | | | |
| Saturday, March 2 | Surrey Storm | 46-48 | Celtic Dragons |
| | Loughborough Lightning | 56-51 | London Pulse |
| | Wasps | 61-34 | Strathclyde Sirens |
| | | | |
| Monday, March 4 | Severn Stars | 46-64 | Saracens Mavericks |
| | | | |
Closer than ever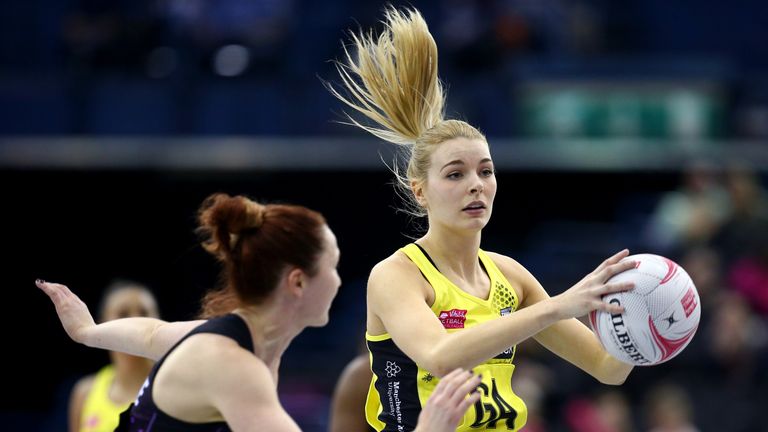 Round Eight started with Bath beating Thunder - I had backed Thunder thinking it would be a comfortable win especially with Serena Guthrie still missing and Team Bath not really clicking since the early weeks of the season.
But there Bath go, in a really high scoring game they went and ran out victorious. It just shows this year how on any given day, people can beat each other and that's how close the competition has become.
Thunder then come off a loss to Bath and go out to not just beat Wasps but take them apart - they were 20 up at one point.
Full credit to Wasps for battling back - and that also shows how close the games are because there is no letting up. You cannot take your foot off the pedal because the quality through the sides is too great.
Match-ups matter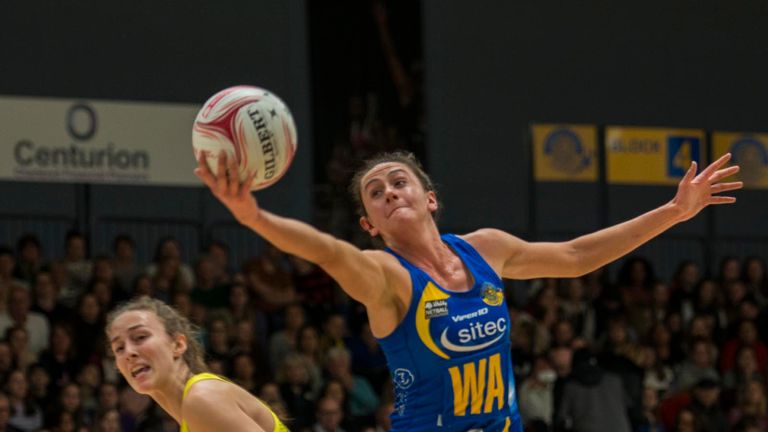 This is one to watch because certain teams match-up better against other teams - it comes down to the individual battles at times.
For example Kim Commane and Sophie Drakeford-Lewis pulled Thunder apart last week in the shooting circle with their movement but this week, against Wasps who have a slower circle, a slower GA and more of a target in Rachel Dunn, Emma Dovey and Kerry Almond were in their element.
When you play against Serena Guthrie you have to be able to match up to her and if you know you can't you know you have to be able to shut the WA down. Cholock for Loughborough will be a prime example, if you can't stand up to such a tall shooter you've got a problem.
Different sides have different strengths and as the season goes on you start to look at who you might want to play in semi-final stages because you know you may match-up better against
Vitality Superleague - Round Nine fixtures
| | | | | |
| --- | --- | --- | --- | --- |
| Saturday, March 9 | Strathclyde Sirens | vs | Saracens Mavericks | |
| | Celtic Dragons | vs | L'boro Lightning | |
| | Manchester Thunder | vs | Surrey Storm | |
| Sunday, March 10 | | | | |
| | Wasps Netball | vs | Severn Stars | |
| Monday, March 11 | | | | |
| | London Pulse | vs | Team Bath | Live on Sky Sports Mix from 7.15pm |
| | | | | |
Storm wobble as Dragons roar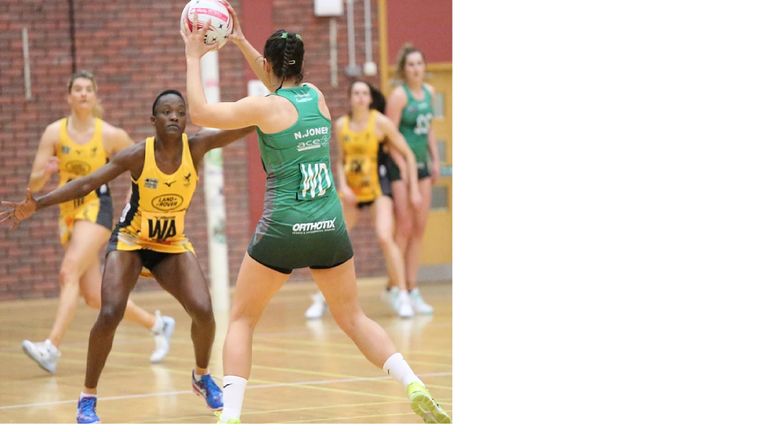 It was the closest game of the round but Dragons took the win at Surrey Storm.
Neither team hit the 50 mark which shows it was fairly defensive and that didn't surprise me because both teams have quite physical defensive units.
Two weeks ago we were talking about Storm in the mix for that fourth spot but a defeat to Celtic Dragons does not help that case - you have to beat the teams sitting underneath you and that might cost them.
There is always a team that can pick you off if you are not at your best, last year it was Stars, the year before it was Storm this year it looks like being Dragons.
They have a real structured side, they've sorted their defensive end and they have an attack with Chelsea Lewis and Kalifa McCollin that can put goals on you, plus they've shown the benefits of bringing imports in.
It can be a lottery how they are going to fit but Dragons have recruited well.
Mavericks fly, Stars struggle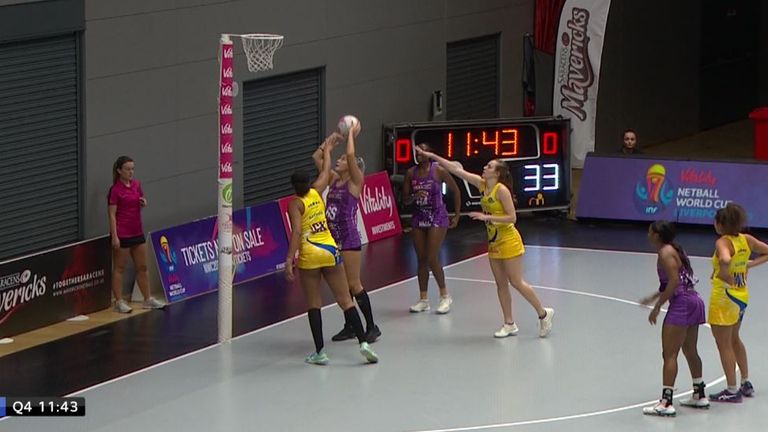 Thunder have won-lost-won-lost, Wasps have wobbled now and while everyone has been bigging them up Mavericks have ticked along over the last few weeks and they haven't slipped up on any banana skins, just beating teams they should be beating.
They are very dangerous side as they will also pick off wins against their fellow top sides if they keep their consistency together.
Mavs are sitting in the background doing their job but on the flip side Stars were pretty disappointing.
They were quite big about making the top four at the start of the season and they have a squad to be the sort of team that can knock people off so they won't be happy with getting beat at home by nearly 20 goals.
Stars are capable of better performances and Sam Bird was quite brutal about that afterwards.
Vitality Netball Superleague is back on your Sky Sports screen on Monday, March 11 when London Pulse host Team Bath in Round Nine - join us on Sky Sports Mix & Action from 7.15pm. Also, Sky Sports will be showing every game of the 2019 Vitality Netball World Cup in July.