Netball Expert & Columnist
Tamsin Greenway's Vitality Netball Superleague talking points
Last Updated: 10/04/19 3:07pm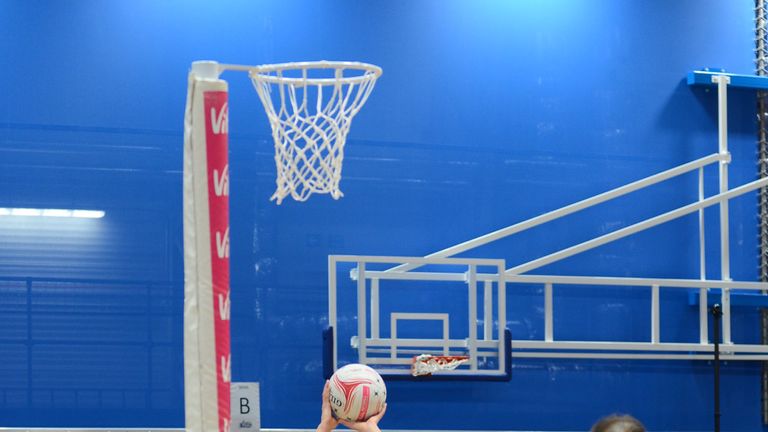 As the Vitality Netball Superleague continues to provide plenty of twists and turns, Tamsin Greenway is back with her latest set of Vitality Netball Superleague talking points.
With just five full rounds left before the play-offs we are firmly settled in the 'business end' of the season and after another intriguing round, there's plenty to discuss.
Here's Tamsin's look back at the 13th round of the competition...
Round 13 - Results
| | | | | |
| --- | --- | --- | --- | --- |
| Saturday, April 6 | London Pulse | 62-59 | Saracens Mavericks | |
| | Manchester Thunder | 73-46 | Celtic Dragons | |
| | Severn Stars | 49-40 | Strathclyde Sirens | |
| | Wasps | 61-46 | Team Bath | |
| | | | | |
| Monday, April 8 | Loughborough Lightning | 59-63 | Surrey Storm | |
Round 13's shocks
Let's talk about the shocks of Round 13 and I keep um-ing and ah-ing whether it's okay to call them shocks…?
But, I think that when you look at the league and what people would have predicted going into it, you can still call them shocks. So, the first one was Pulse versus Mavericks and Mavericks would have been pretty confident going into that game.
Wasps had taken Pulse apart the week before and for the teams in the top five, these are the games that you just can't slip up on. But, over the last few weeks, there has been warning signs that there's going to be a scalp and this was the first one with a 62-59 win for Pulse.
Mavericks have the second-best defensive record in the league, Razia Quashie and Jo Trip have been outstanding all season, but they let a lot of goals in. They didn't ever really deal properly with Shantal Slater and Chiara Semple and they will be frustrated with that performance.
Also, Mavericks only scored 11 goals in the last quarter - it was 16-11 to Pulse. Mavs led 48-46 at three-quarter time and you would have expected them, with the experience of their group, to have seen it out. But, fair play to Pulse.
Pulse were at home, with nothing to lose, and I spoke in last week's talking points about how teams become relentless when they have nothing to lose. They just keep on attacking you.
I must also mention the return of Ama Agbeze because she made a huge difference. She came on in the second half and clearly, in that last quarter in particular, helped to restrict Mavs' shooting end to only 11 goals.
It was a huge, huge win for Pulse and a big, big loss for Mavericks.
So the 7 game winning streak is over for lboro and the top 4 becomes questionable, AGAIN....craziness 🤷🏼‍♀️ big win and a great performance from Storm. With 5 rounds left of the regular season i can see more twists and turns to come. Excited much 😆 @SkyNetball

— Tamsin Greenway (@tamsingreenway) April 8, 2019
The other shock was Lightning versus Storm, live on Sky Sports, which was amazing.
Lightning were 18 down at one point, it was unbelievable. Storm just came out and attacked it and to be fair, they did what they've done all season.
Storm's first halves have been brilliant and have been solid, it's been their third quarter [that's been tricky]. They did have another dodgy third quarter, they lost it by seven, but Loughborough had just left themselves too much to do.
Not only should we talk about Storm's attack end, which I thought was absolutely outstanding, but also the work that Lorraine Kowalewska and Katy Hughes did on Mary Cholhok.
They really, really rattled Lightning's line-up and that's not a weak line-up that Loughborough finished with - Nat Panagarry, Hannah Joseph, Ella Clark and Cholhok are all international players.
Yet they just looked nervy on the feed and that was because of the pressure that Kowalewska and Hughes produced from the word go. The duo really challenged on Cholhok and she never looked comfortable under the post.
You'd have thought that in the last few minutes, you would have seen some long bombs in but Loughborough just did not look confident to try it.
Unfortunately that shorter defensive end got exposed again too, Tuaine Keenan just couldn't match-up with Sigi Burger and Storm ended up having a field day in the shooting circle.
The top five clash
Let's talk about what I thought would be the game of the round, which didn't turn out to be the game of the round! The top five clash - Wasps versus Bath - and Wasps ran-out comfortable winners by 61-46.
There's been quite a lot of talk about Wasps, people have said are they rattled or are they settled? But, Wasps have just kept their heads down and have just kept plugging away. At the weekend, they went out and did their job. They took a really early lead and convincingly won.
What a night that was! Great to get the win in front of a sold out Ricoh Arena. Hope you all enjoyed it as much as we did...the atmosphere was electric! Congratulations to Wasps U21 who have won their league 🐝 #WeAreWasps https://t.co/L7JyrP9yu2

— Katie Harris (@KtHarris94) April 7, 2019
Katie Harris was player of the match and that's probably been a big talking point. They lost Nat Haythornthwaite this season, who was always going to be a huge loss, and now Sophia Candappa after announcing her pregnancy so their attack end has just had to learn to gel. They finally did that against a full strength Bath side.
It was a really strong performance for Wasps and it kind of got overlooked because some of the other games at the weekend. But, it can't be missed that they're now back to winning ways. It was a big statement beating Bath that comfortably.
It was one of the first performances where Wasps started well and won the first quarter. That's been one of their biggest downfalls, they have been losing the first quarter and giving themselves a lot to do, so it was important performance for them.
There were some real match-ups in there as well like Jade Clarke against Serena Guthrie, these are key for England and the players ahead of the World Cup.
It was an important game from Wasps and one that will give them some confidence because the next few weeks aren't a given. They've got Mavs coming up and still have Storm to play (we've seen how good they can be) Dragons… Stars… so none of those game are going to be easy.
Stars' W over Sirens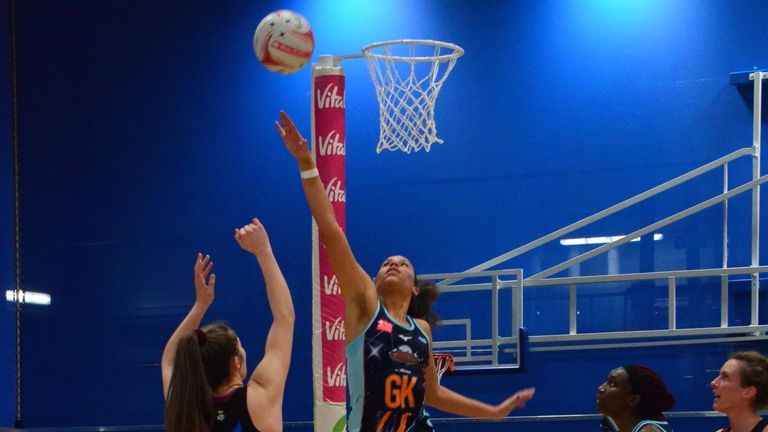 Finally let's talk about Stars' win over Sirens. It took them until the last quarter, they kept messing with us that they were going to pull away and every time I looked again they'd just thrown away their lead. However, they got there. They ended up winning the last quarter 13-6 and Sam Cook was on fire again.
It was an important one for Stars after they had their points deduction. There was a lot of talk about whether that was fair but my opinion is that they broke the rules. It's unfortunate but that's what happens.
On the flip side, I think that it would be tough for them if they missed out of Fast5 All-Stars because of it. I think they've been a really exciting team to watch this season so I'm pleased that they got the win over Sirens and showed what they're capable of.
They're a young group and they're showing that they're going to be dangerous if they keep a lot of that group together for next year.
Stars are not an easy task [for teams to face]. If you speak to some of the players then they will say that their best games this season were against Wasps or Loughborough even though they lost them, they ran them close.
The reality is that they are dangerous. They can keep in the game and with Sam Cook and Jodi-Ann Ward playing the way that they are in the defensive end and Georgia Rowe and Maryka Holtzhausen forming their partnership in the shooting end as well, they are a danger team.
A lot can be said about their quick mid-court too. We saw how rapid Yas Parsons and Emily Gulvin were against Loughborough and you've got the same with Lucy Harris and Ioana Darroch - it becomes difficult to stop that kind of pace.
Stars will definitely be on the 'danger' list for teams and they shouldn't be taken for granted as we head into the final few weeks.
The Vitality Superleague continues on Sky Sports with four live games across a busy Easter weekend - from 1.45pm on Saturday, April 21 we have Sirens vs Lightning and Pulse vs Thunder and then from 3.45pm on Sunday, April 22 we have Storm vs Stars and Bath vs Mavericks.