Dan Ryan says England's Vitality Roses have 'absolute firepower' heading into Netball World Cup
By Emma Thurston
Last Updated: 29/05/19 1:04pm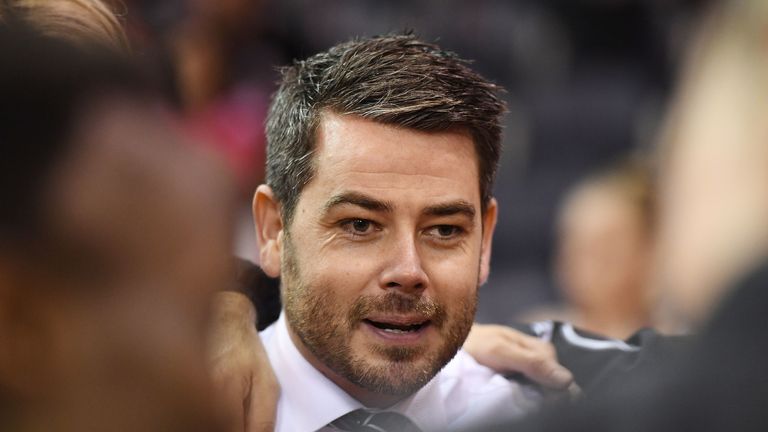 Dan Ryan believes that England have "absolute firepower" heading into July's Netball World Cup and are "legitimate world-class team".
Ryan, who is Northern Ireland's head coach, will also be part of Sky Sports' presentation team for this summer's tournament in Liverpool from July 12-21.
The Australian shared his perspective with Sky Sports News following Tracey Neville's 12-player Vitality Roses squad announcement on Thursday.
Neville has made four changes from the squad that won a Commonwealth Games gold medal in Australia last April and ensuring that a team evolves is something that Ryan believes is key.
"I think that when you go to a major tournament, having won the previous [most-recent] one, offering something different the second time around is really crucial," noted Ryan.
"With both Fran Williams and Nat Panagarry, they are two very different players that the rest of the world hasn't seen a lot of in recent years.
"I think that the youth, enthusiasm and excitement that Fran brings, she's a very different style of player to other defenders within the group, means that she's a great inclusion. Not only for now, but for the future of English netball.
"Panagarry is your general workhorse who can cover all three mid-court positions so she offers great versatility for Tracey Neville. She's tenacious and dogged in the way that she plays."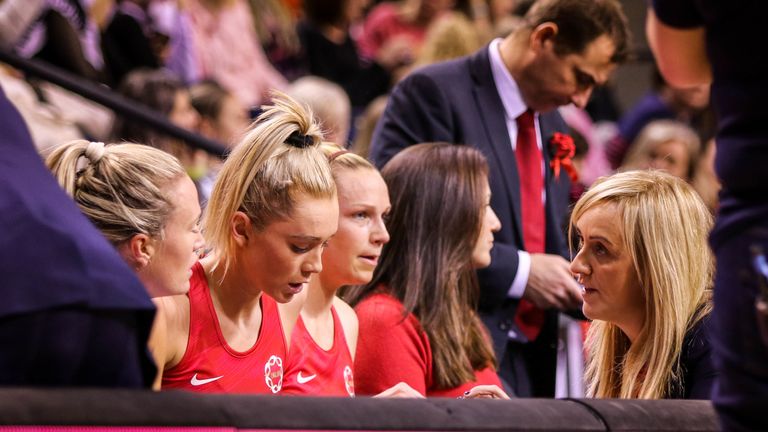 In the last four World Cup tournaments England have finished third and fourth. Bronze medals and fourth-placed finishes also featured on the Commonwealth Games' stage too.
However, the Roses' campaign on the Gold Coast last year saw them finish on top. It ignited the world of netball and is something that Ryan believes was vital for the home side.
"The most important thing that came out of that Commonwealth Games gold medal win was their win in the semi-final against Jamaica to finally shake off not progressing into finals," commented the coach.
"England has always had incredible potential to be the world's best netballing nation and to win those major tournaments but they just needed that one moment in time to really prove it to themselves.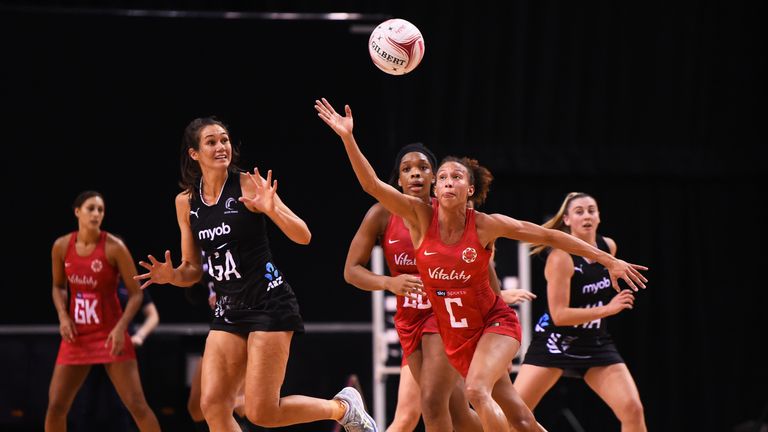 They are now seen as a legitimate world-class team that can win any major competition. The strength and depth is there, they've got some real superstars and some of the biggest names in the game in Jo Harten, Helen Housby, Serena Guthrie and Geva Mentor, arguably the greatest GK in the game at the moment.
Dan Ryan on England's Vitality Roses
"So, there's absolute firepower in that team to win the gold medal and they have everything that they need with Tracey [Neville] at the helm to be successful."
Ryan himself will be at the helm of Northern Ireland's charge after taking up the position of their head coach at the end of last year.
The side will face his native Australia in their opening match of the competition and his aim has been to drive as much development as possible in the short time that he's had working with them.
"We've been together since December and obviously we've had to work through a couple of key retirements from the Commonwealth Games team where Northern Ireland place eighth," Ryan said.
"What I've really enjoyed about this group is that they're great athletes that know the game pretty well. We're just trying to take it to that next level with a little bit more structure and organisation in the way that they play and some more tactical skills to employ against different opposition."
Northern Ireland's work on the Gold Coast saw them finish in eighth position and for Ryan he is looking upwards when it comes to July's competition.
"I'm really enjoying working with the group and seeing them develop every single week," added the head coach.
"I've tried to instill a real winners' mindset and an inspirational approach to the group. We want to be better than eighth, we want to get to seventh, we want to break into sixth and fifth.
"It's one step at a time, whether we've had enough time together to really make those giant leaps I'm not sure? But, we'll be making sure that we get out there for every game and present ourselves really well.
"What will be, will be. We're certainly not there looking to hang onto eighth. We're certainly looking to go as far as possibly can and see what we can do in the World Cup."
Watch every match of the 2019 Vitality Netball World Cup live on Sky Sports Netball and on the Sky Sports YouTube channel. Coverage starts on Friday, July 12 plus keep up to date with all of the latest competition news, results and enjoy in-depth features at SkySports.com/netball