England captain Ama Agbeze dropped from Netball World Cup squad by head coach Tracey Neville
Roses World Cup squad will be named live on Sky Sports News on Thursday, May 23
Last Updated: 22/05/19 11:50am
England head coach Tracey Neville has dropped Commonwealth Games-winning captain Ama Agbeze for the Netball World Cup in July.
The 36-year led England to their first major gold medal in Australia last year but has had a difficult season with injuries limiting her playing time for new club London Pulse, who finished bottom of the Superleague.
Reports emerged on Saturday Agbeze was set to be dropped and in an interview with Sky Sports the defender confirmed she will not be part of the Vitality Roses squad that go for World Cup glory in Liverpool later this year.
"I played in New Zealand and my husband said go back to England it's World Cup year and there's been a massive build up and I'm so happy netball has got to where it has," she said.
"People have been playing for years and a lot of people have just realised netball exists so we're in a really good place and I really do think this team has a good opportunity to win.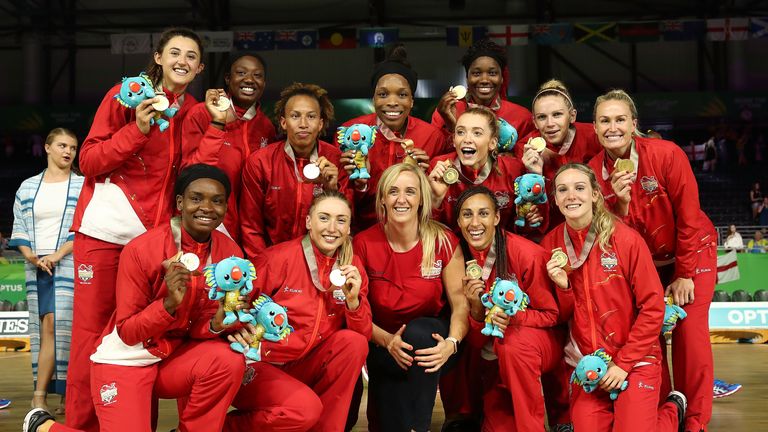 "I did feel I helped develop a winning culture so I feel like I've done my job and the girls will be fine.
"I'd love to be there and it will be difficult to watch the games and if they win it'll be even harder."
Agbeze made her England debut in 2001 and was named captain in 2016 but was not selected for the previous World Cup in 2015 with players like Layla Guscoth and Fran Williams emerged alongside established names like Geva Mentor and Eboni Usoro-Brown, Agbeze has faced a battle for playing time.
Later on Sunday, Neville and England Netball statement released a statement confirming that Agbeze remains part of the long squad of 20 players, who can be called up to replace any of the final 12, but she wouldn't make the final cut.
"The World Cup is a challenging competition due to its format and the potential opposition we will come up against.
"All players selected for this competition are at their physical peak and have shown through the international/club season that they are able to put out consistent performances on a regular basis under extreme pressure, which is crucial leading into July.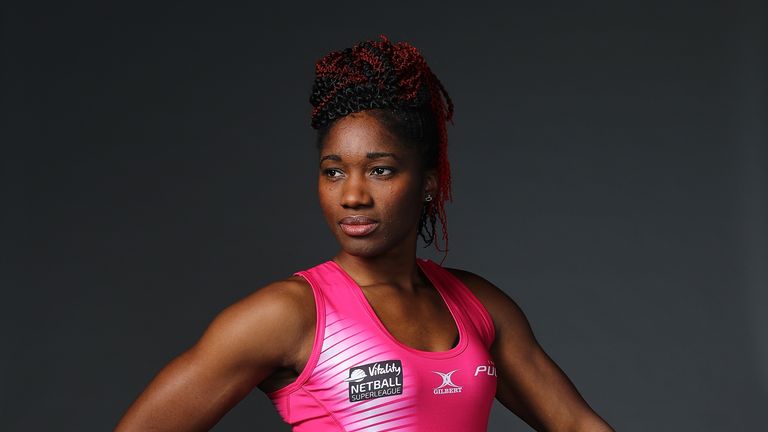 "The selection process began last July, since that time Ama has faced many challenges including ongoing injuries which have meant that she has missed out on several playing opportunities, which are crucial leading into selection.
"Ama is a valuable player, plus an integral training partner leading into the World Cup and we will be working very hard with her over the next few months to ensure she is in the best possible shape as she is one of the 20 players in our long squad and could be called up to play at the World Cup at any time.
"We always say that each competition is not just about the players we take, but the ones supporting us behind the scenes."
The defender missed January's Quad Series with a knee injury and has struggled for consistent game time since returning to the UK for London Pulse after spells in Australia and New Zealand.
Defender Beth Cobden, another member of the Commonwealth Games team, will also miss the World Cup after suffering a serious knee ligament injury last weekend.
Watch live coverage of the Vitality Roses squad announcement on Thursday live on Sky Sports News while every match of the 2019 Vitality Netball World Cup is live on Sky Sports from Friday, July 12