Tug of war, basketball and a spot of Riverdance are some of the best Week 13 celebrations.
Click on the video above to watch as we take a look at the best, and worst, moments of the weekend in the NFL and see how the world reacted on social media...
That includes Baltimore Ravens running back Alex Collins' best Michael Flatley impression and tug-of-war victory, while we also get a glimpse into whether Jacksonville Jaguars rookie Leonard Fournette would have been better off in the NBA...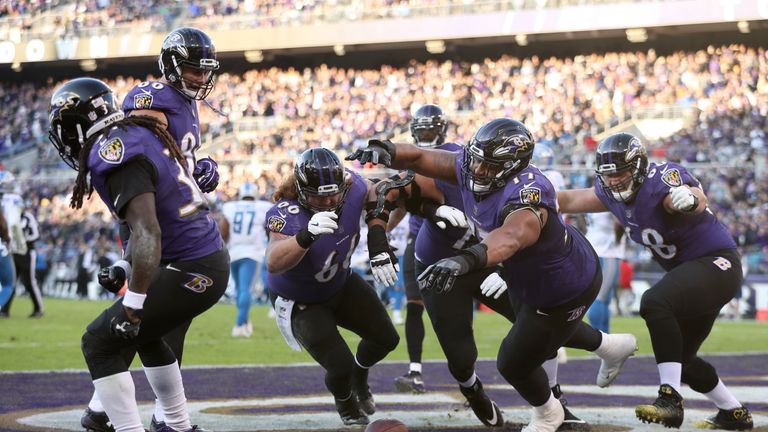 As well as all that, veteran Arizona Cardinals wideout Larry Fitzgerald scores a touchdown with his 1,200th catch in the NFL! Plus, the usually unflappable New England Patriots lose their cool.
There is Tom Brady and offensive coordinator Josh McDaniels going at it on the sidelines, while Rob Gronkowski goes 'crazy' over a missed holding call by the officials.
Click on the video above to watch as we relive the best, and worst, of Sunday's NFL action.