New York Giants and Washington Redskins pick cornerbacks in NFL supplemental draft
By Reuters
Last Updated: 11/07/18 9:34pm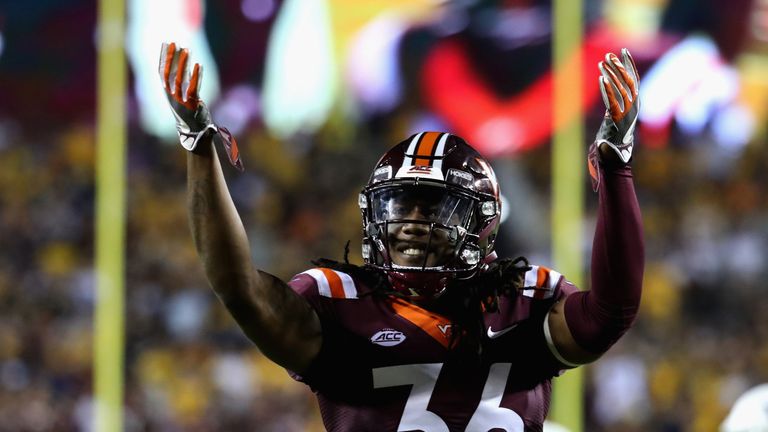 A pair of NFC East teams picked cornerbacks in the 2018 supplemental draft on Wednesday.
The New York Giants selected former Western Michigan cornerback Sam Beal in the third round, while the Washington Redskins added former Virginia Tech player Adonis Alexander in the sixth round.
The draft takes place via digital communication, with teams using a bid system by round, and surrendering their corresponding pick in that round in next year's draft if they hold the highest bid. Only five players were made available in the draft, which occurs when a player's college status changes.
Beal becomes the first player taken in the supplemental draft since the Rams took offensive tackle Isaiah Battle in the fifth round in 2015.
Other recent supplemental draft picks include Browns wide receiver Josh Gordon in 2012 and quarterback Terrelle Pryor the year before by the Oakland Raiders.
Beal was widely regarded as a potential first-round pick in the 2019 NFL Draft.
He played in 32 games over three seasons for Western Michigan, recording 92 tackles and a pair of interceptions. The interceptions came last year, when he also had 10 passes defended, forced a pair of fumbles and had 3.0 tackles for loss.
Alexander, who applied for the supplemental draft after being ruled academically ineligible by Virginia Tech, was selected in the sixth round of the draft by the Redskins. He had 125 tackles, seven interceptions and one sack in 32 games with the Hokies.