NFL big-name movers: Kirk Cousins, Adrian Peterson and Jimmy Graham among those to follow
By David Currie
Last Updated: 06/09/18 5:56pm
Since the 2017 season was signed off with a first-ever Super Bowl win for the Philadelphia Eagles on February 4 there has been plenty of offseason activity.
To ensure you're up to speed before the new season, we've picked out seven of the highest-profile movers to keep an eye out for.
Click on the video above to watch our magnificent seven in action, with a highlight reel of some of their biggest, most sensational plays over the years, while read on below for more...
Kirk Cousins (Minnesota Vikings)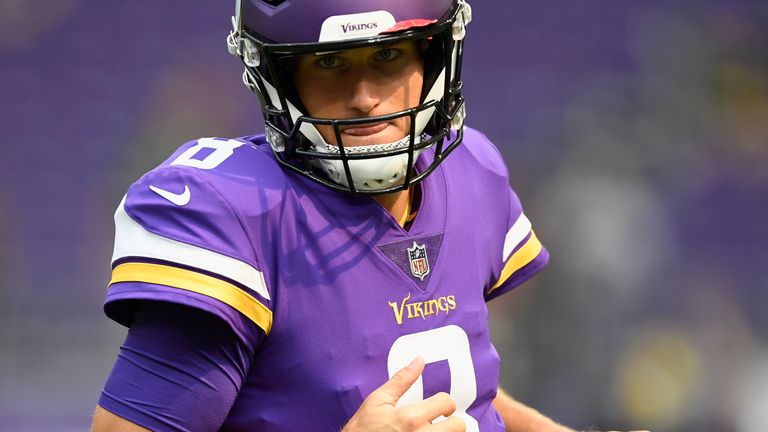 Unquestionably, the biggest move of the offseason. In fact, Cousins' three-year, $84 million deal with Minnesota is arguably part of the biggest shake-up in the NFL for a fair few years, perhaps since the Peyton Manning sweepstakes back in 2012 that saw the veteran quarterback move from the Indianapolis Colts to the Denver Broncos, where he'd win another Super Bowl.
That will be the ambition for Cousins too, deliberately picking Minnesota as his destination following his much-anticipated exit from the Washington Redskins, where he'd played under the franchise tag for the past two seasons. The Vikings, with their devastating defense, and explosive options for Cousins on offense, are ready to win now - as last year's run to the NFC Championship game with perennial back-up Case Keenum at the helm proved - and are sure to be in the mix again if Cousins can replicate his 81-strong touchdown production from the last three years as a starter in the league.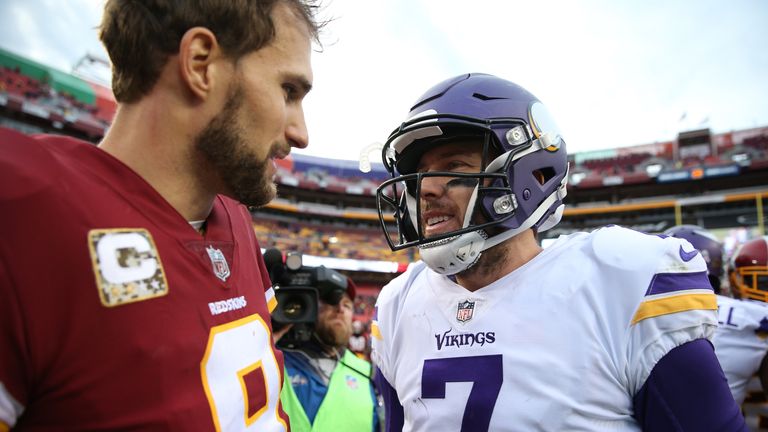 Keep an eye out too for Cousins' replacement in Washington, former San Francisco 49ers and Kansas City Chiefs QB Alex Smith, and Keenum, who is now a No 1 with the Denver Broncos after his stellar season in charge of the Vikes last year.
Jimmy Graham (Green Bay Packers)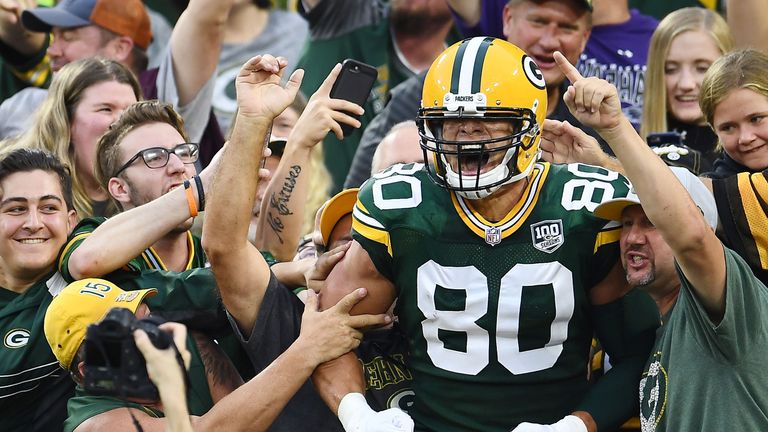 After a fairly forgettable three-year stay with the Seattle Seahawks, Graham is now back in a high-octane, aerial attack more in keeping with his skill set, as the towering tight end teams up with Aaron Rodgers and the Green Bay Packers - a truly terrifying prospect for defences.
Seattle were at least better at finding Graham in the redzone last year, with Russell Wilson teaming up with him for 10 touchdowns, his first double-figure tally since 2014 and his final year with the New Orleans Saints. However, Graham's average output per catch dropped to a career-low 9.1 in 2017, while his 98 targets were the most he'd managed in a season in Seattle - contrastingly, at New Orleans, and with gunslinger Drew Brees at quarterback, Graham only once got less than 124 targets, and that was in his 2010 rookie season, while he twice topped 1,000 yards, including in 2013 when he racked up a staggering 16 TDs!
Nothing against Wilson, who Graham had a good relationship with, but the chemistry was never quite so evident on the field. Can he rediscover the magic with Rodgers? No 12 in Green Bay has lost his go-to target in wide receiver Jordy Nelson, to the Oakland Raiders, which can only help to boost Graham's production further.
Jarvis Landry (Cleveland Browns)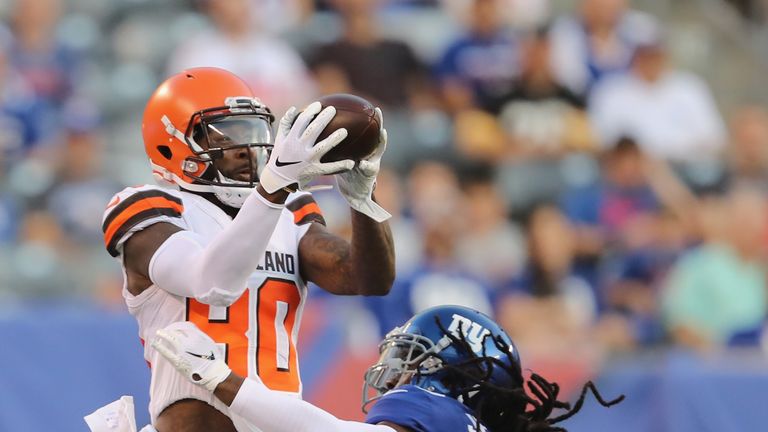 The 2018 Browns are quite the story to follow, and not just because they are coming into this campaign off the back of a winless 0-16 mark in 2017. Cleveland have an abundance of talent on their roster due to the stockpiling of draft picks over multiple losing campaigns, and complementing those with some aggressive trades. None more so than the deal with the Miami Dolphins that has brought star wide receiver Landry to Cleveland.
Landry led the league in receptions in 2017, with 112, and has a staggering 400 through his first four years in the league - an NFL record. He joins up with the returning Josh Gordon to form quite the explosive tandem at receiver for their quarterback imports, Tyrod Taylor from the Buffalo Bills, and No 1 overall draft pick Baker Mayfield. Carlos Hyde too arrives from the 49ers and adds to the threat out of the backfield, as does second-round pick Nick Chubb.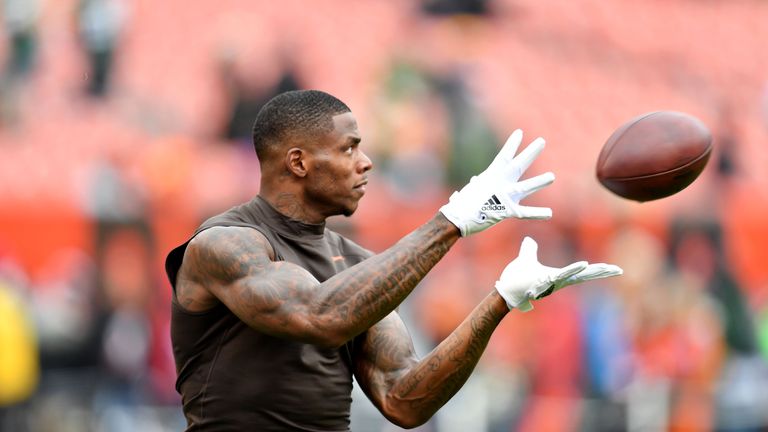 The key for Browns head coach Hue Jackson will be getting all of these different ingredients to gel together and, more importantly, win together. Jackson has won only one of his 32 games in charge since taking over in 2016 and is well and truly on the hot seat.
Aqib Talib (Los Angeles Rams)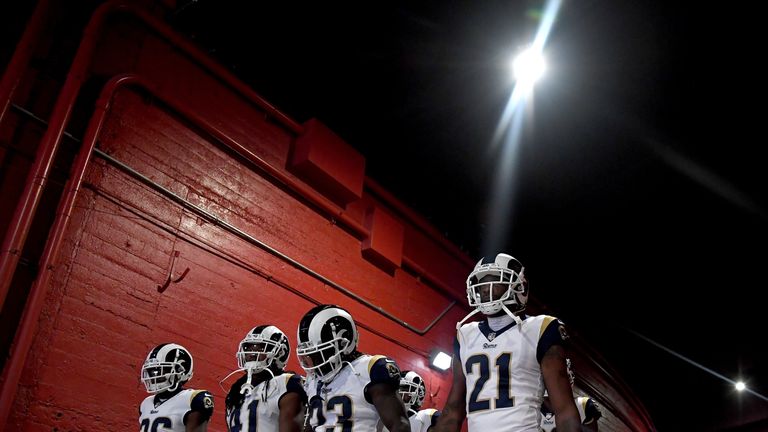 Another team to pay particularly close attention to are the 2018 Rams, but for very different reasons. Los Angeles have been as aggressive, if not more, as Cleveland in the market, but are coming into this campaign off the back of a successful 11-5 season in 2017, in which they won the NFC West and topped the entire NFL in scoring. Explosive wide receiver Brandin Cooks arrives from the New England Patriots and adds further to their point-scoring power, but it's the addition of cornerback Aqib Talib to the defense which could be a real difference maker.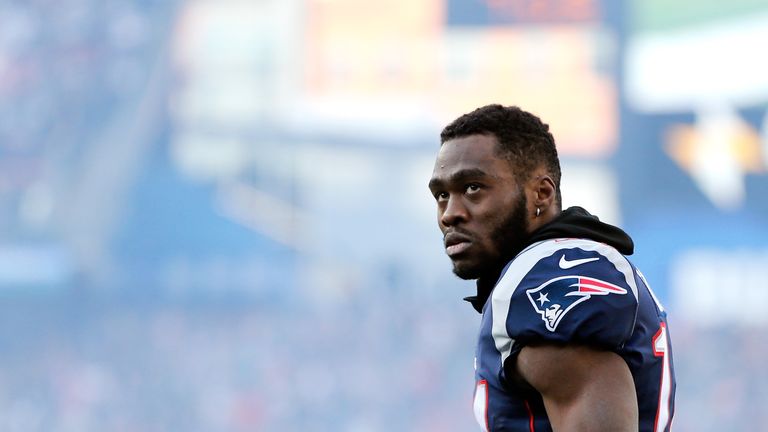 The Rams poached their defensive coordinator Wade Phillips from Denver last year, where he'd coached Talib for two seasons - the first of those saw the Broncos the top-ranked unit in the league on the way to winning Super Bowl 50. Talib formed part of Denver's self-proclaimed 'No Fly Zone' defense which was also No 1 against the pass for those two years, slipping back only to fourth last year despite dropping to a 5-11 record as a team.
Former Chief Marcus Peters too arrives in L.A. and further strengthens the secondary, while defensive line beast Ndamukong Suh comes in from Miami, giving Phillips plenty of toys to play with for 2018.
Teddy Bridgewater (New Orleans Saints)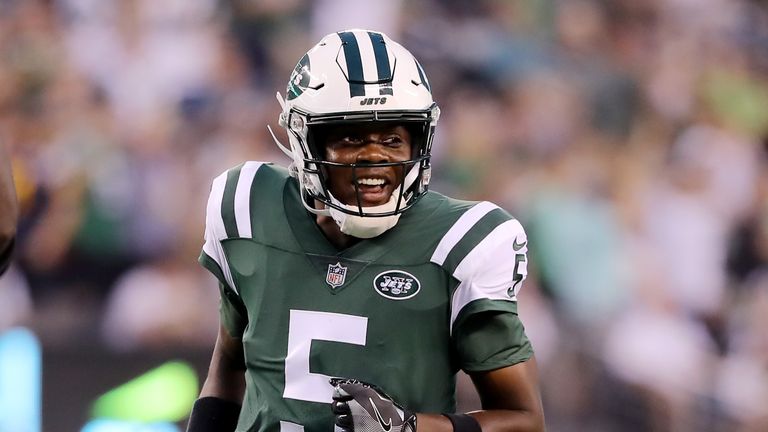 Bridgewater is one of the feel-good stories of the NFL, recovering as he has from a devastating knee injury picked up in training for the Vikings two years ago. Bridgewater's torn ACL ruled him out for all of 2016, while he was confined to the bench as his recovery stretched into 2017 and Minnesota stuck with the hot hand of Keenum, but the New York Jets were willing to take a punt on the passer on a one-year deal as he became a free agent and, subsequently, being traded to the Saints after impressing in preseason action.
Bridgewater completed 73.7 of his passes, throwing for 316 yards and two touchdowns through three games of action - good enough for a 104.7 passer rating and enough to convince New Orleans to bring him in as Drew Brees' back-up. Despite Bridgewater's performances, there was never really a sniff of a quarterback controversy in New York, with the Jets Sam Darnold's team, the No 3 draft pick out of USC. But, Brees is 39, so Bridgewater could well be the future in the Bayou.
Adrian Peterson (Washington Redskins)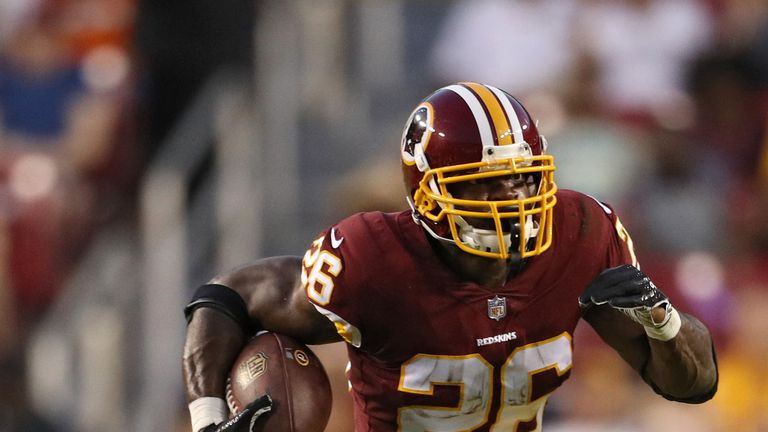 A prime example of just how quickly things can change in the NFL is the Redskins' recent signing of Peterson to a one-year deal following a spate of injuries to their stable of running backs during preseason.
Following a storied, record-breaking 10-year stay in Minnesota, Peterson started 2017 with the Saints but, after a miserable time of it there, moved to the Arizona Cardinals mid-season where he intermittently rediscovered some of his old magic, including a 134-yard and two-TD debut against the Tampa Bay Buccaneers, and tallying a career-high 37 carries on his way to 159 yards against San Francisco.
A neck injury sidelined AP late on in the year and, with Arizona's regular starter David Johnson set to return from injury in 2018, it was no real surprise to see him released. But, does the 33-year-old have a little more left in the tank, and could the Redskins be set to benefit? His next rushing touchdown will be his 100th.
Jimmy Garoppolo (San Francisco 49ers)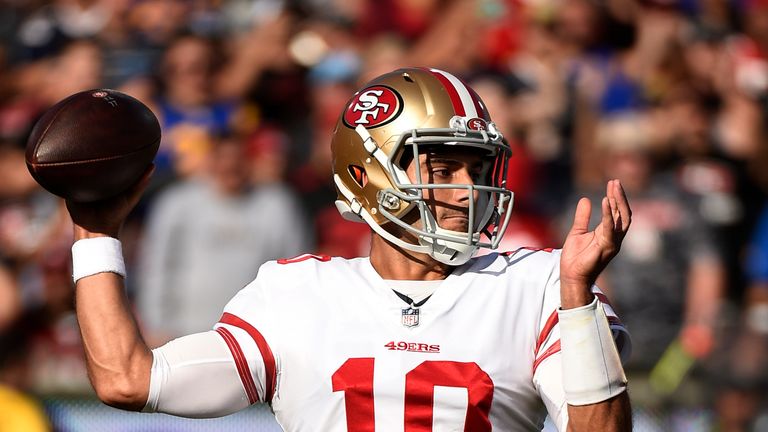 Garoppolo moved from New England to San Francisco as far back as October 30 of last year. But, five games - as impressive as they were, winning all of his starts for the 49ers at the back-end of last year - is a very small sample size. Just ask Jalen Ramsey, whose Jacksonville Jaguars were one of the teams to fall foul of Jimmy G's win streak, yet who claimed the QB was "not yet" worthy of the NFL top 100. "What he play - five games?" Ramsey added. "He has good potential, but off my experience in playing him, it was a lot of scheme stuff. There was not a lot of film out on him."
That's the true test for Garoppolo, entering his first full NFL season as a starter. He is sure not to take the league by surprise as he has in racking up a record seven wins in his first seven starts. Coaches and defences have had a full offseason and preseason to study the tape and build their game plan against him, taking away his strengths and pushing him into throws he doesn't want to make and against defensive looks he isn't comfortable against.
However, small sample size though it may have been, it was still a pretty impressive one, with the quarterback returning a 96.2 passer rating as he took over a drowning 1-10 49ers side and finished the season unbeaten with them at 6-10. It was enough to see the team considered potential playoff candidates for 2018, with long-time Seahawks rival Richard Sherman convinced enough to jump ship and join from Seattle in another move to watch out for.
Join us for coverage of the NFL right through the regular season and play-offs, starting with the season opening Thursday Night Football, right through to Super Bowl LIII in Atlanta on February 3.
Every Sunday Sky Sports is your home of the NFL in the UK with three live games and Redzone and you can join in the conversation by making sure you follow us @SkySportsNFL for behind the scenes coverage, live fixture announcements and much more