Atlanta Falcons sign veteran defensive end Bruce Irvin
By The Associated Press
Last Updated: 07/11/18 3:20pm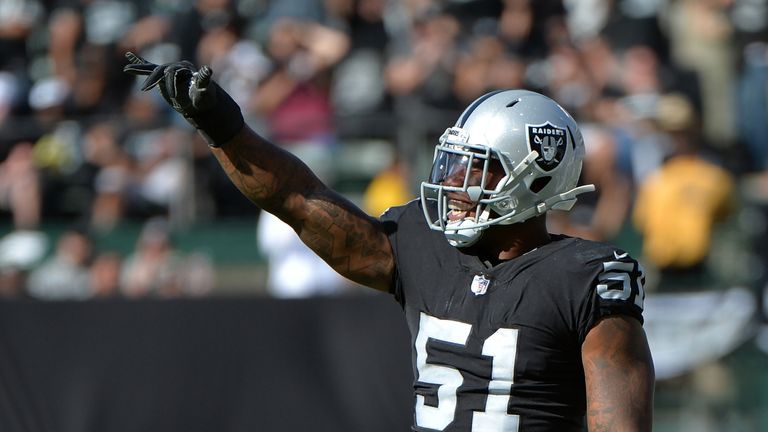 The Atlanta Falcons have signed defensive end Bruce Irvin to a one-year deal, reuniting the veteran with coach Dan Quinn.
Irvin, cut by the Oakland Raiders on Saturday, became a free agent after clearing waivers on Tuesday with $3.8m remaining on his contract.
His signing was announced Wednesday by the Falcons, who did not release terms of the deal.
The 31-year-old Irvin is an Atlanta native.
He celebrated his return home by posting on his Twitter account: "Man it's time! You can't put a price on the chance for me to play for my people and city! It's bigger than money!"
Irvin played two seasons with Seattle when Quinn was the team's defensive coordinator.
The Falcons rank 14th in the league with 17 sacks. Irvin had three sacks with Oakland but recently had been on the field only in the team's nickel defense.
NFL Network's Ian Rapaport reported the Seahawks, Patriots and Steelers also tried to sign Irvin.