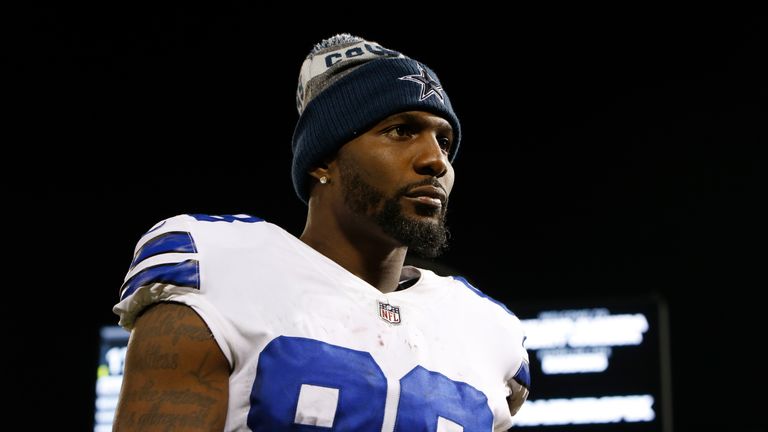 The New Orleans Saints have reached an agreement with free-agent wide receiver Dez Bryant, according to NFL Network.
The former Dallas Cowboy will officially sign a one-year deal on Thursday.
Bryant was one of three receivers to work out for the Saints on Tuesday, along with former Seattle Seahawk Brandon Marshall and former Baltimore Raven Kamar Aiken.
The 30-year-old took to Twitter to announce the deal by saying #ThrowuptheX and thanked former team-mate Jaylon Smith by stating "done deal".
The Saints were in the market for help at receiver after placing Ted Ginn Jr on injured reserve on October 18.
Michael Thomas is their number one option, with rookie Tre'Quan Smith, Cameron Meredith and slot receiver Austin Carr also on the depth chart.
Bryant, who turned 30 on Sunday, has been a free agent since he was released by Dallas in April. He has visited several teams, including a workout with the Cleveland Browns in August. When Bryant worked out with the Browns, he briefly negotiated with the team but never came to terms.
In an Instagram post on Sunday, Bryant wrote: "Not doing what I love (football) put a weight on me that I never thought I could lift off due to my situations and sacrifices. ... Life will forever be a test. No way you can cheat it."
The three-time Pro Bowl selection, has 7,459 receiving yards and 73 touchdowns in his career. Last season, he notched 69 catches for 838 yards and six touchdowns in his eighth NFL year, all with the Cowboys.
Not long after his release from Dallas, Bryant turned down a three-year contract offer from the Baltimore Ravens, according to several media outlets.
He intended to sign a one-year contract this season, then work on a longer-term deal starting next season, the reports said.