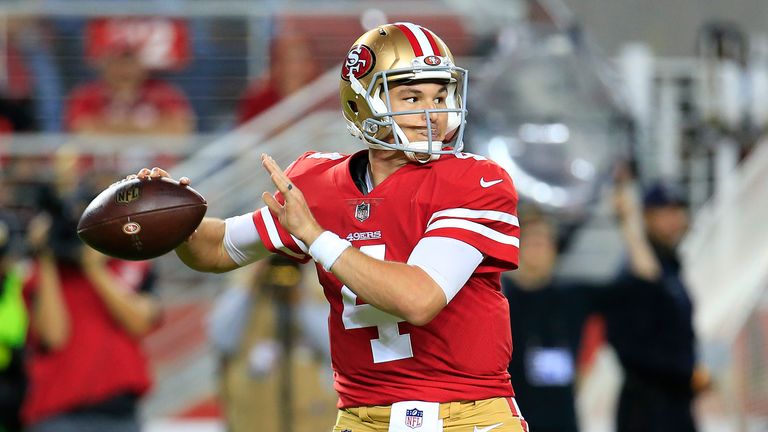 Fantasy analyst expert Adam Rank takes on the NFL Challenge, picking his team for Week 12...
Each week you get to pick a passing offense, rushing attack, defense and special teams unit to pick up points for your team while, on top of that, you can select a quarterback, running back and wide receiver to score additional points. Register to play by clicking here.
Adam Rank: Week 11 points
| | |
| --- | --- |
| Total points | 153 |
| Saints passing offense | 38 |
| Giants rushing offense | 28 |
| Ravens defense | 1 |
| Falcons special teams | 15 |
| Mitch Trubisky, QB (Captain) | 32 |
| Ezekiel Elliott, RB | 25 |
| Odell Beckham Jr, WR | 14 |
It's almost uncool for the NFL to allow the Chiefs and the Rams to take the week off. They were so good on Monday night (Tuesday morning), the league should just have them play another game just for kicks. It's like when you make a band come out for an encore. I know you'd like to get to the bus and on to the next city, but you haven't played "Remedy" yet and I really need to hear it before you go. But alas.
The most-automatic of the picks are gone for the week. Actually, that's not true. There are a fair few on off from the Falcons-Saints game on Thursday, which happens to be the American holiday of Thanksgiving. I'm going to list them here as optimal picks, before handing out some other choices so we're all covered. BUT, as always, if you haven't used up your quota on these players, you know what to do...
Optimal picks: Saints/Falcons (Passing offense), Drew Brees/Matt Ryan (quarterback), Alvin Kamara (running back), Michael Thomas/Julio Jones (wide receiver)
San Francisco 49ers passing offense
This is obviously a matchup play. The Buccaneers defense have allowed the third-most passing yards per game this season and the most touchdown passes per game. Also, they have recorded only one interception on the year. And, I'll be honest, I've been pleasantly surprised by what we've seen out of Nick Mullens at quarterback. That's more of a testament to coach Kyle Shanahan, who has done a credible job of developing quarterbacks. Obviously, Jimmy Garoppolo was a high-end prospect when he arrived with the team. But Shanahan has got quality fantasy performances out of C.J. Bethard and Mullens this season and I expect another quality one this week.
Cleveland Browns rushing offense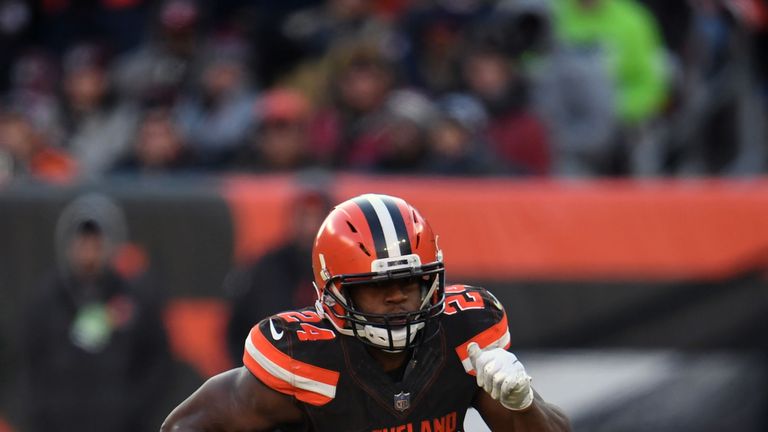 The Bengals rank dead-last in total defense, rushing defense and third-down conversions. They are second to last in scoring and passing. But we will take the Browns rushing attack against them, led by Nick Chubb, who had a solid performance last time we saw him against the Falcons in Week 10. One thing that stands out to me is Chubb has been one of the most-efficient runners against stacked boxes (at least eight defenders) this season per Next Gen Stats, scoring four touchdowns on 26 rushes against a stacked box. He also leads the NFL with 5.3 yards after contact, far ahead of No 2 Royce Freeman, who has averaged 3.6 yards after contact.
Los Angeles Chargers defense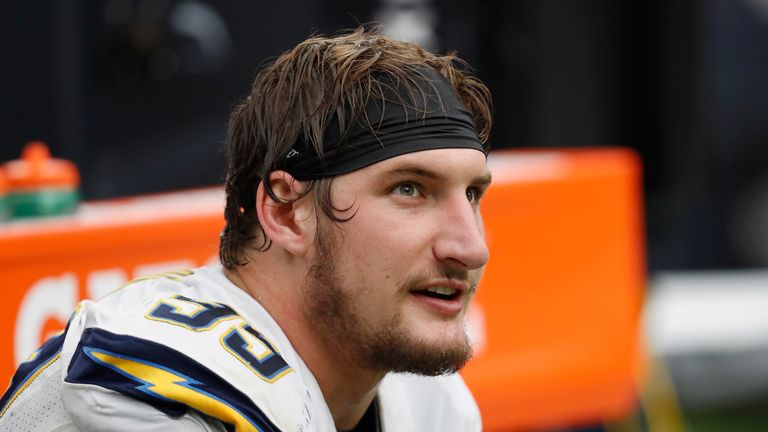 The Chargers welcomed Joey Bosa back last week. And then lost. Probably not how they wanted it to go, to put it mildly, especially as the Chargers surrendered a huge winning-drive to the Broncos. Not just the Broncos, but Case Keenum. But I'm still confident in the Chargers overall this week. The Cardinals are last in the NFL in total offense and second-to-last in scoring. They can't run. They can't pass. And they have a rookie starting at QB for them. Yep, this will do.
Green Bay Packers special teams
The Packers are still fine scoring wise. They figure to move the ball up and down the field against the Vikings, but might find it rough sledding for Aaron Jones because the Vikings rank fourth in the NFL against the run. So, this team has the right combination for me - good offense, tougher matchup, leading to more field goals. And then you have it indoors too. We are checking all of the boxes here. Plus, Mason Cosby also has got his terrible game out of the way this season.
Jameis Winston, QB, Tampa Bay Buccaneers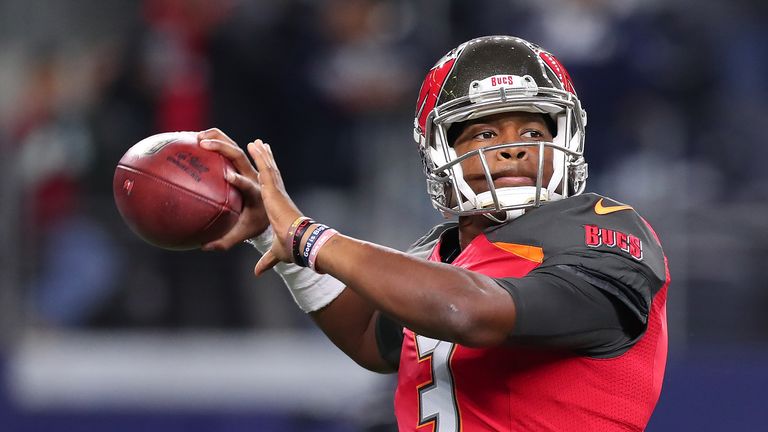 I know, it's a big leap of faith when you choose a Buccaneers quarterback. You have more twist and turns than one of the more adult rides at Disneyland. Or better yet, the Tea Cups. (And forgive me, I know that's highly specific and might not register if you've never been, but the Tea Cups can be quite troubling.) This is a good matchup for the Bucs, as the 49ers have allowed a lot of points this season. And outside of a game where Ryan Fitzpatrick threw for 400 yards and never scored, or the game against the Bears, Tampa Bay has been rather consistent. And if you want to flip this for Nick Mullens and go with the Bucs passing offense, I'm not going to be mad at it.
Melvin Gordon, RB, Los Angeles Chargers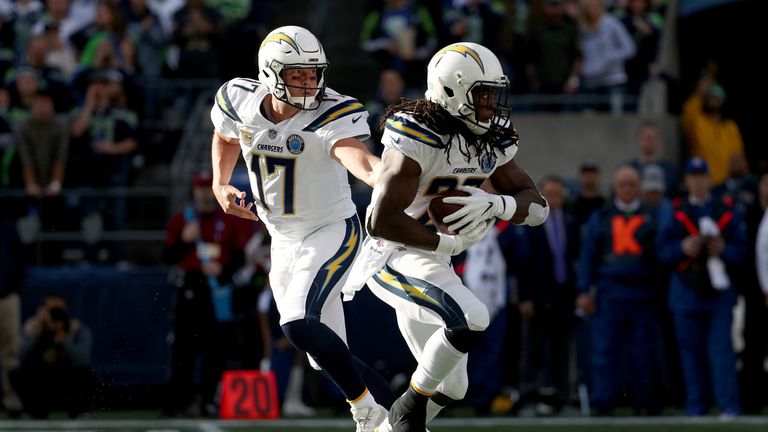 I understand we've concentrated most of our fire into a handful of contests, but I love this matchup for Gordon. The Cardinals have allowed the second-most rushing yards in the league, the third-most rushing touchdowns. And I've long doubted Gordon, but he's really made me look like a fool. I don't like looking like a fool. Gordon is tied for fifth in most scrimmage touchdowns (35) since he's entered the league. And he didn't score a single touchdown as a rookie. He's second in the NFL since 2016. He's also averaged 132 scrimmage yards per game.
Adam Thielen, WR, Minnesota Vikings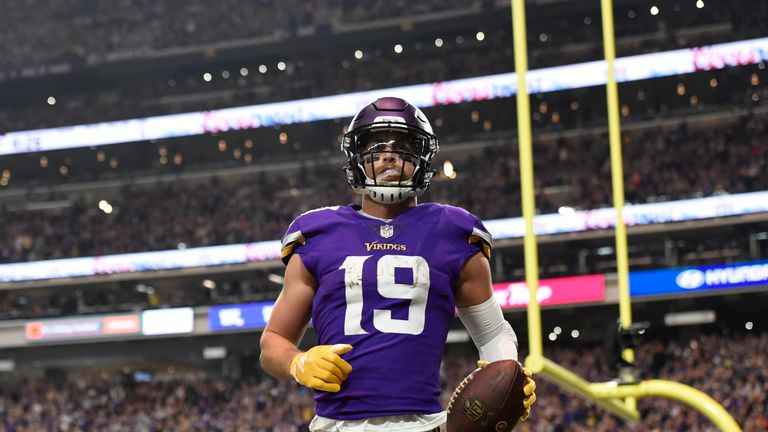 He's been somewhat quiet over the last couple of games. I mean, when he has just seven receptions for 66 yards, you almost want to send out a search party. But the Bears have something other teams don't, and that's a guy who can cover slot receivers. Thankfully, this week, the Packers don't. Bashaud Breeland is fine, but this is still a favourable matchup for Thielen who should get back to getting over 100 receiving yards once again.
Click here to register to play NFL Challenge.