Michael Thomas: New Orleans Saints identify eight positive COVID-19 cases including wide receiver
Six assistant coaches and a team nutritionist have also tested positive for coronavirus; the New Orleans Saints are scheduled to face the Carolina Panthers at the Bank of America Stadium on Sunday
Last Updated: 15/09/21 1:15pm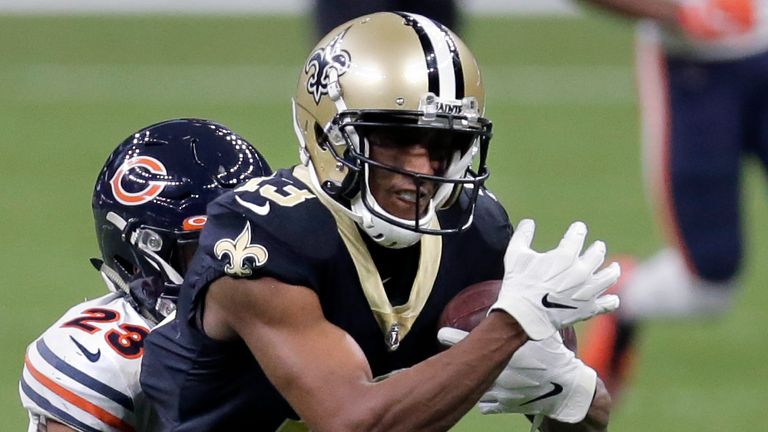 Eight positive coronavirus cases have been identified at the New Orleans Saints including wide receiver Michael Thomas, NFL Network reported on Tuesday.
Six assistant coaches and a team nutritionist have also tested positive. All seven staff members have been vaccinated against the virus.
Two-time All-Pro receiver Thomas is currently on the physically unable to perform list and has now been placed on the reserve/COVID-19 list, per the league transaction wire.
The Saints are now in enhanced COVID-19 mitigation protocol, which includes daily testing for all players and staff regardless of vaccination status. A mask mandate has also been activated.
Meanwhile, Saints cornerback Marshon Lattimore underwent thumb surgery on Tuesday, days after signing a $97.6m (£70.6m) deal with New Orleans.
Lattimore, 25, chipped a bone in his thumb in Sunday's 38-3 win over the Green Bay Packers and could potentially play through the injury with a heavy bandage protecting his hand.
The Saints (1-0) are scheduled to visit the Carolina Panthers (1-0) in Week Two on Sunday.