Baltimore Ravens star Nick Boyle banned for 10 games for second doping offence
By AFP Sport
Last Updated: 20/02/16 11:10am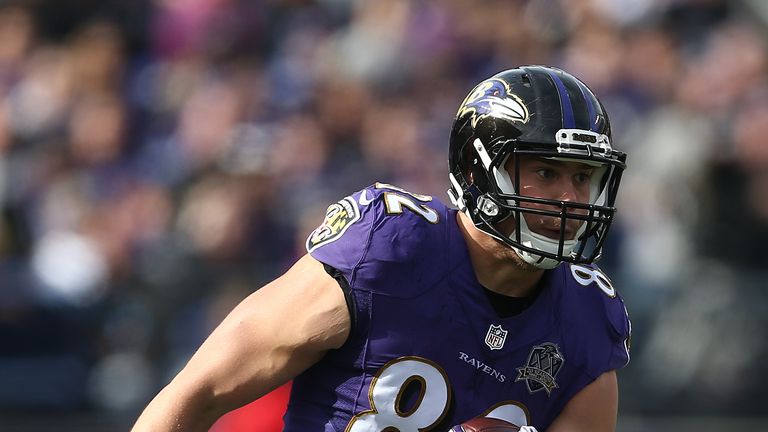 Baltimore Ravens tight end Nick Boyle will miss the first 10 games of next season after violating NFL anti-doping rules for the second time in three months.
Boyle, 23, had been suspended for four games in December after failing a dope test but his new ban for the 2016 campaign comes after a separate offence.
No further information about the nature of the doping violation was made available upon the announcement by the National Football League.
Boyle will be able to participate in off-season workouts and pre-season practices and games, but will be suspended without pay from the beginning of the new season, which begins in September.
Under NFL rules, a third doping violation could see him banned for up to two years.
Boyle caught 18 passes for 153 yards last season before being banned in December.
Ravens coach John Harbaugh said Boyle's first offence had not involved "steroids or anything like that".
Harbaugh said: "It's pretty common. It's what you read about all the time with guys. I don't think he realised that it was something he shouldn't be doing. Or if he did, he didn't think it through."