Atlanta Falcons apologise to Eli Apple for asking him if he is gay
By PA Sport
Last Updated: 22/08/17 11:31am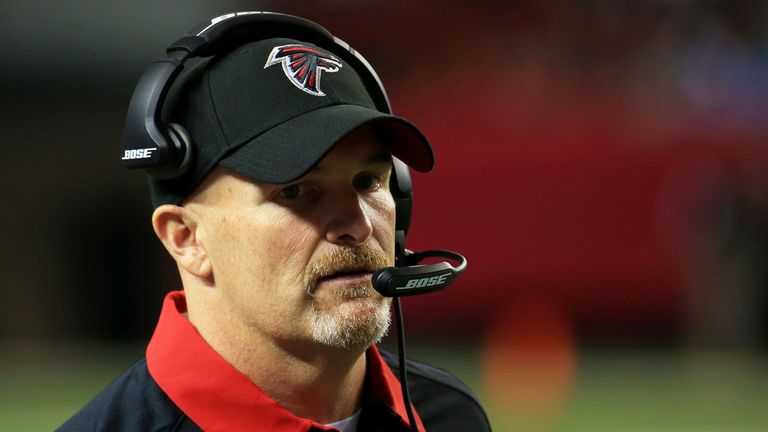 Atlanta Falcons coach Dan Quinn has apologised to college standout Eli Apple after a member of his staff asked last week during the NFL Scouting Combine if he was gay.
Neither Apple, a 20-year-old cornerback for Ohio State who helped the Buckeyes win a national championship for the 2014 campaign, nor Quinn identified the Falcons assistant coach who asked the question not allowed under NFL rules.
"I am really disappointed in the question that was asked by one of our coaches," Quinn said. "I have spoken to the coach that interviewed Eli Apple and explained to him how inappropriate and unprofessional this was.
"I have reiterated this to the entire coaching staff and I want to apologize to Eli for this even coming up. This is not what the Atlanta Falcons are about and it is not how we are going to conduct ourselves."
Apple described the meeting Friday in an interview with Comcast SportsNet Philadelphia.
"The Falcons coach, one of the coaches, was like, 'So do you like men?'" Apple said.
"It was like the first thing he asked me. It was weird. I was just like, 'No.' He was like, 'If you're going to come to Atlanta, sometimes that's how it is around here. You're going to have to get used to it.'
"I guess he was joking, but they just ask most of these questions to see how you're going to react."
The NFL is expected to look into the incident and could impose disciplinary action against the coach since the question is against league policy.
Quinn went 8-8 last season in his first campaign guiding the Falcons after serving as defensive coordinator for the Seattle Seahawks.