Punters have been gaining notoriety in the NFL this year, with a range of dance moves and celebrations following successful kicks.
Last week, Indianapolis Colts punter Pat McAfee celebrated a particularly good kick by waving to the crowd, before twerking off the pitch.
But the original is Oakland Raiders fifth year punter Marquette King, who is on a mission of inspiring kids to grow up dreaming of playing his position. After a clutch punt against the Denver Broncos, King imitated riding a bucking bronco as he left the field.
"I want kids watching the game on Sundays to look at me and say, 'Hey that dude is pretty cool. He's got some swag. I want to be a punter, too'," King told The Players Tribune.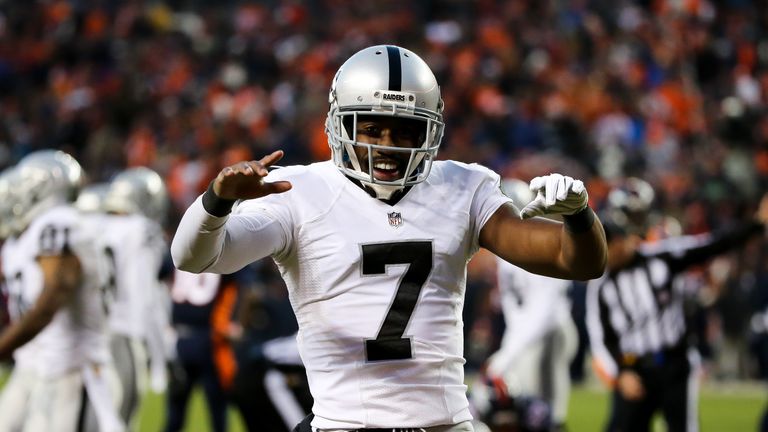 However, he faced a setback on Thursday night, when Kansas City Chiefs wide receiver Tyreek Hill returned one of his punts 78 yards for a touchdown score in the second quarter. The Chiefs went on to win the game 21-13.
The moment got worse for King, who was then trolled by Kansas City tight end Travis Kelce. Jogging back to the sideline, Kelce mimicked King's bronco dance.
After the game, Kelce said that there was an exchange between the two players.
"I saw their punter, I knew about his antics. He told me I didn't have any rhythm, but I just said he needed to wait until I get in the end zone again."
The Chiefs went on to win the game 21-13, and now lead the AFC West, displacing the Raiders atop the division.