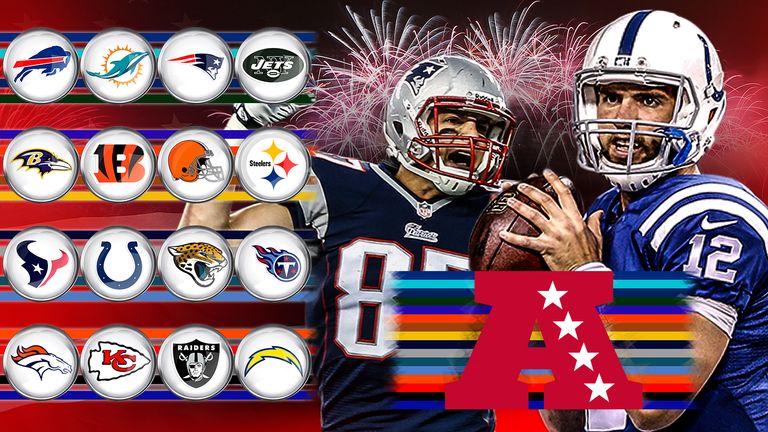 With the NFL season over we've reviewed the season for all 16 teams in the AFC and handed out the end of terms grades......
With the AFC providing this year's champions after New England Patriots comeback for the ages in Super Bowl LI to defeat the Atlanta Falcons, Tom Brady, Bill Belichick et al receive top marks.
But it wasn't all good news in the AFC, the New York Jets and the Jacksonville Jaguars have much to ponder while the Cleveland Browns presided over the worst record in the league picking up just a solitary victory
So with all that in mind we summarise the season for each of the contenders, with an MVP for each as well as those stars who may have gone under the radar.
With an early eye towards the draft we've assessed what each team require and where there is room for improvement, so work your way through the links below and see who sits top of the class and who has plenty to do for a 2017 turnaround.
AFC NORTH
AFC SOUTH
AFC EAST
AFC WEST
Keep across all the off season movement with our Ins and Outs player tracker while www.skysports.com/nfl will keep begin the build-up to the 2017 Draft