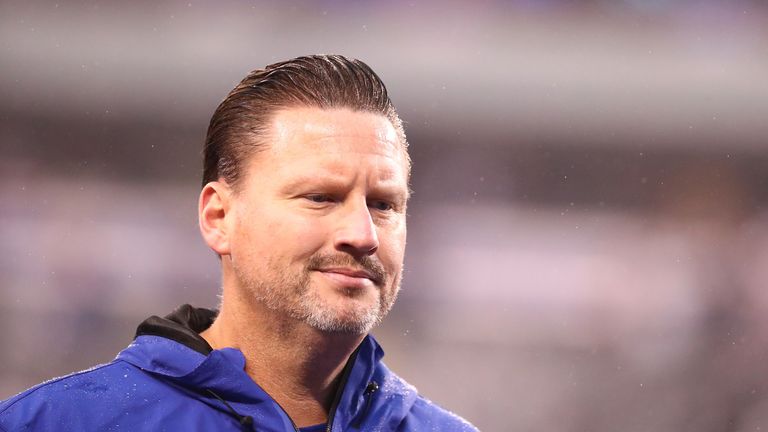 Ben McAdoo is staying as head coach of the New York Giants, at least until the end of the season.
Giants co-owners John Mara and Steve Tisch issued a statement Monday saying while they are frustrated and disappointed with the Giants' 1-8 record, they won't evaluate the team and make any moves until the end of the season.
"[Coach] Ben McAdoo is our head coach and has our support. We are in the midst of an extremely disappointing season," Giants co-owners John Mara and Steve Tisch said in a statement.
"Our performance this year, particularly the past two weeks, is inexcusable and frustrating. While we appreciate that our fans are unhappy with what has occurred, nobody is more upset than we are.
"Our plan is to do what we have always done, which is to not offer a running commentary on the season.
"It is our responsibility to determine the reasons for our poor performance and at the end of the year, we will evaluate the 2017 season in its entirety and make a determination on how we move forward."
McAdoo's future has been a major topic the past two weeks in a wake of a 34-point home loss to the Los Angeles Rams a little more than a week ago, then an embarrassing loss to a San Francisco 49ers team that was winless until Sunday.
The owners said McAdoo has their support. The Giants have not fired a coach in the middle of the season since 1976.