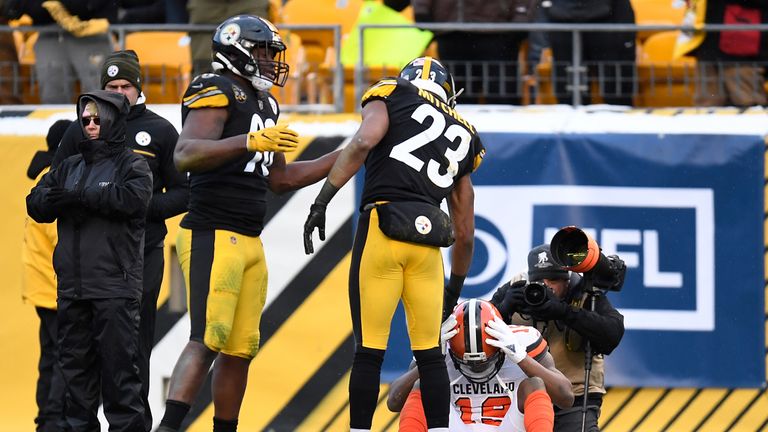 The Atlanta Falcons and Buffalo Bills earn top marks as they make the playoffs, while the Cleveland Browns fail, finishing winless.
There's also high praise reserved for the Cincinnati Bengals for the part they played in the late drama that dumped the Baltimore Ravens out of the playoff picture and sent the Bills into the postseason for the first time in 17 years.
Which other teams stood out and which flopped? Here's a look at our team grades from the final week of the NFL regular season...
AFC EAST
Buffalo Bills (W 22-16 @ Miami)
Cue the celebrations! Buffalo are back in the playoffs! The longest postseason drought in American sports ends at 17 years, as the Bills beat the Dolphins and benefitted from a bit of help from the Bengals in Cincinnati. More on that later… Grade A+
New England Patriots (W 26-6 v New York Jets)
The Patriots were at their efficient best on Sunday, never really getting out of second gear, yet earning a comfortable win (in uncomfortably cold weather) and clinching the No 1 seed in the AFC as a result. No-one will be relishing the prospect of a playoff trip to New England, and not just because of the freezing cold temperatures. Grade B
Miami Dolphins (L 16-22 v Buffalo)
Miami weren't too competitive in this one, besides the odd bust-up. Two fourth-quarter touchdowns made the score a little more respectable, but it was obvious the Bills had something to play for, while the Dolphins did not. On to 2018… Grade D
New York Jets (L 6-26 @ New England)
The Jets didn't roll over against New England, despite having nothing to play for themselves, other than pride. They showed plenty on defense, though the same cannot be said for their anaemic offense. They didn't convert a third down all day as they were limited to just two field goals worth of scoring. Grade D-
AFC NORTH
Cincinnati Bengals (W 31-27 @ Baltimore)
You've got to hand it to the Bengals. Seemingly reeling after three straight defeats, two of which were 20+ point hammerings at the hands of the Bears and Vikings, they've since come out and ended the playoff dreams of both Detroit and Baltimore. The latest win was secured in the most dramatic of circumstances, with Andy Dalton's late 49-yard TD to Tyler Boyd which also gifted Buffalo a return to the playoff promised land. Grade A+
Pittsburgh Steelers (W 34-6 v Cleveland)
No Ben Roethlisberger, Le'Veon Bell or Antonio Brown, no problem! Landry Jones (23 of 27 passing, 239 yards, one TD, one INT) was more than capable at QB, Stevan Ridley (17 carries, 80 yards, one TD) did his job in the backfield, while JuJu Smith-Schuster's stunning rookie year continues - he racked up 143 yards off nine catches, with one receiving TD and another from a kick-off return. Grade A
Baltimore Ravens (L 27-31 v Cincinnati)
A real crushing loss for Baltimore, who were in the best position of all the AFC playoff hopefuls heading into the final weekend. Their fate was in their hands - win and they'd be playing football in January. However, things didn't go their way right from the off in Cincinnati, and it wasn't till the fourth quarter till they edged ahead for the first time, only for Dalton and Boyd to end their season. Grade D
Cleveland Browns (L 24-28 @ Pittsburgh)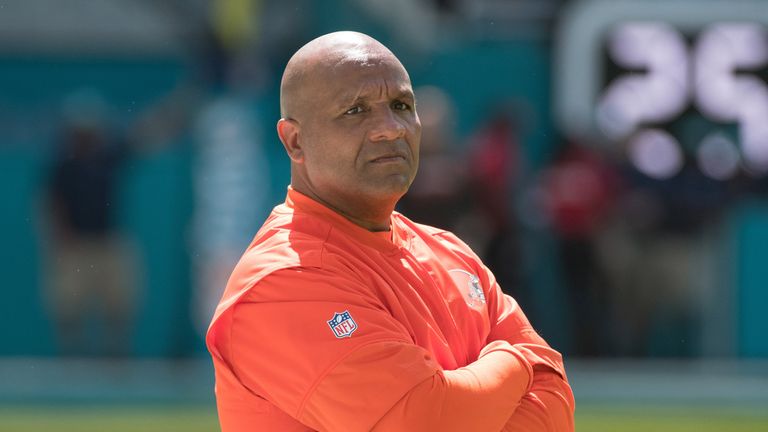 The Browns become only the second team ever to go the season winless, joining the 2008 Lions. With several Steelers starters rested, it looked at one stage like the stars were aligning for Cleveland to get themselves a W but, as we well know, things don't work like that down in Cleveland. Head Coach Hue Jackson, who has presided over a 1-31 record in his two seasons in charge, has somehow still kept hold of his job. Grade F
AFC SOUTH
Tennessee Titans (W 15-10 v Jacksonville)
Job done. Just about, for Tennessee. Other than a 66-yard catch and run TD by Derrick Henry, the Titans dealt purely in field goals. But it was enough to see them to the victory they needed to book a Wild Card weekend trip to Kansas City. Grade A-
Indianapolis Colts (W 22-13 v Houston)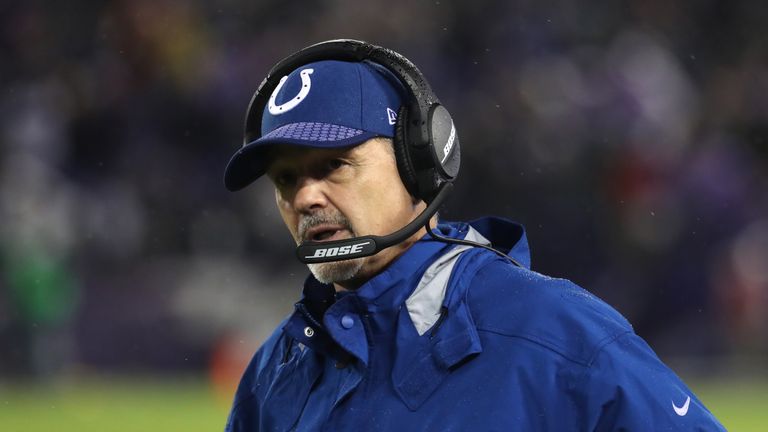 The Colts end a miserable year with a final-week win over Houston, thanks in large part to the 100-yard rushing day for Frank Gore. Not enough to save Chuck Pagano his job though as he became the first coaching casualty of the offseason. Grade B-
Jacksonville Jaguars (L 10-15 @ Tennessee)
No shame in suffering a slender defeat to the playoff-pushing Titans, but the worry would be that it occurred with them fielding all of their starters - of which, QB Blake Bortles had another bad day. Following his three-interception outing in defeat to the 49ers last week, he threw a further two here. Grade D
Houston Texans (L 13-22 @ Indianapolis)
Not much of note from the Texans, as has been the case throughout their six-straight defeats to end the season. Grade F
AFC WEST
Los Angeles Chargers (W 30-10 v Oakland)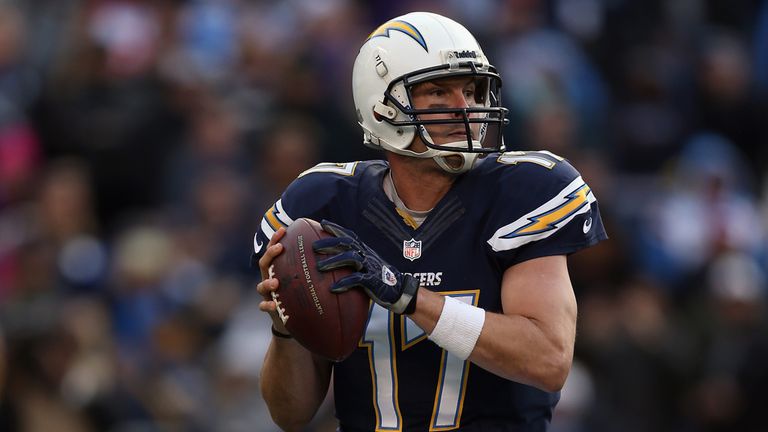 The Chargers, and Philip Rivers in particular, did everything they could to squeeze into the AFC playoff picture. Rivers threw for 387 yards and three TDs as they won comfortably, but sadly other results didn't go their way. Still, there's always next year... Grade A-
Kansas City Chiefs (W 27-24 @ Denver)
There was enough for Chiefs fans to be encouraged about from QB Patrick Mahomes' first start, though there was the odd rookie error mixed in. In relief of rested starter Alex Smith, Mahomes completed 22 of 35 passes, for 284 yards and a pick as Kansas City earned a good win in Denver. He'll be back on the bench though come playoff time. Grade B+
Denver Broncos (L 24-27 v Kansas City)
A very, very disappointing season comes to an end in Denver with another defeat, an 11th of the season. Even so, it appears as though first-year head coach Vance Joseph is to be afforded a second. Grade D-
Oakland Raiders (L 10-30 @ Los Angeles Chargers)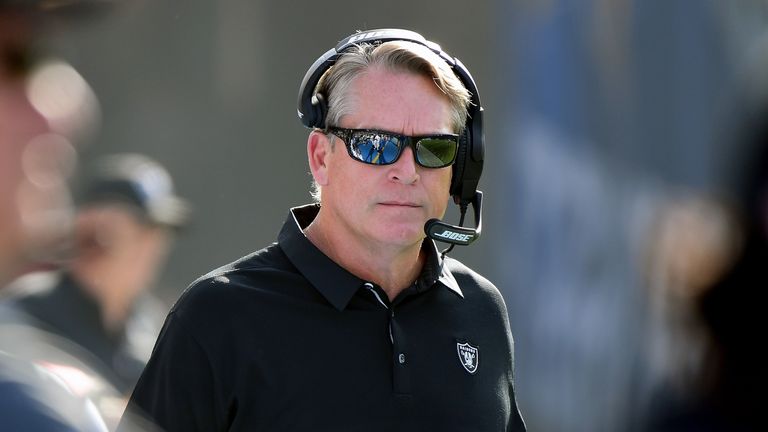 Jack Del Rio was not afforded the same luxury as Joseph, paying with his job for Oakland's failure this season. Tipped as a potential Super Bowl candidate before the year, the Raiders went 6-10, leaving a tearful Del Rio to make his exit. Side note: John Gruden is rumoured to be on his way back to Oakland from the broadcasting booth for the gig. Grade E
NFC EAST
New York Giants (W 18-10 v Washington)
A small bright note on which to end a dismal season in New York. Eli Manning did throw a TD, but he also had a pick in the game and was less than 50% passing. Really, it was down to the super running of Orleans Darkwa (20 carries, 154 yards, one TD) that saw the Giants to victory. Grade B
Dallas Cowboys (W 6-0 @ Philadelphia)
Ermmmm…. the Cowboys leave Philly with the win from a very forgettable game! There were no points scored until Dak Prescott found Brice Butler for a 20-yard TD in the fourth quarter. A plus for Dallas was Ezekiel Elliott's 100-yard outing. With no six-game suspension hanging over his head next season, the Cowboys should be back challenging. Grade B-
Philadelphia Eagles (L 0-6 v Dallas)
With the No 1 seed in the NFC already secured, the Eagles rested a fair few starters and also pulled QB Nick Foles from the game fairly early on after he struggled - 4 of 11 for 39 yards passing and one interception. Nate Sudfeld came in and didn't turn the ball over, but he didn't do much else either. Grade D
Washington Redskins (L 10-18 @ New York Giants)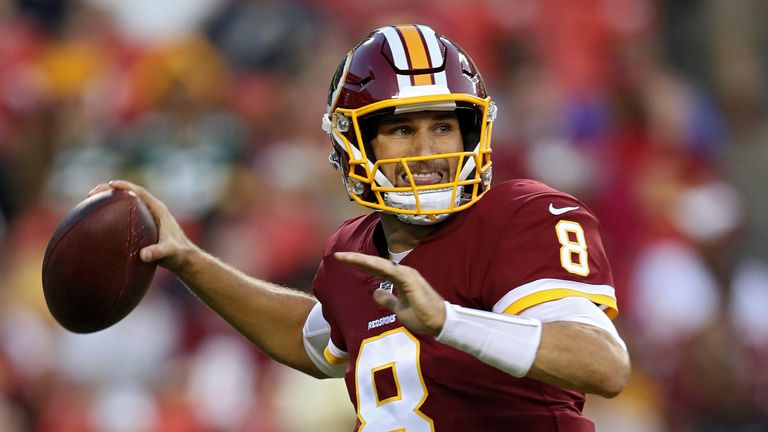 In what could well turn out to be his last game in a Washington jersey, it wasn't quite the farewell Kirk Cousins would have wanted, as he threw three interceptions in defeat in New York. Grade D-
NFC NORTH
Minnesota Vikings (W 23-10 v Chicago)
Minnesota head into the playoffs (and a first-round bye) in strong spirits after a heavy home win over Chicago, with the defense once again stepping up and running back Latavius Murray having a two-TD strong day to go with 111 yards on 20 carries. Grade A
Detroit Lions (W 35-11 v Green Bay)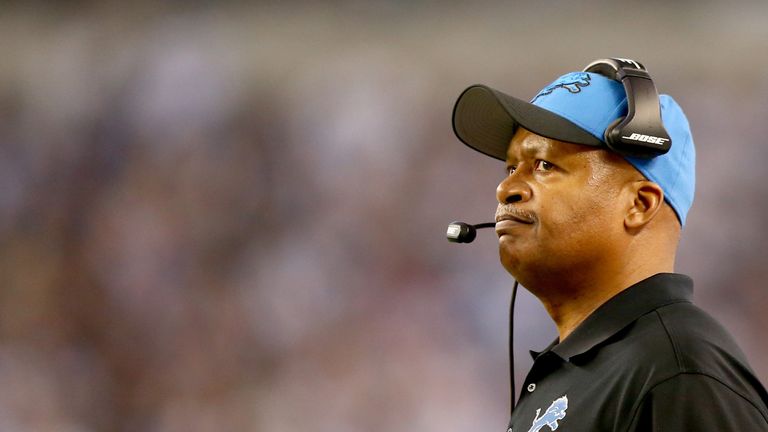 Detroit fans might just be wondering what if? They also fell afoul of season-spoilers Cincinnati last week, only to win handily against Green Bay on the final week - Matthew Stafford impressing, throwing for 323 yards and three TDs. Another W added to their record wouldn't actually have seen them into the postseason anyway, what with Atlanta winning. But still, it does feel like a lost year for the Lions, and that's ultimately why head coach Jim Caldwell ultimately lost his job. Grade A-
Chicago Bears (L 10-23 @ Minnesota)
Another defeat and another insipid display on offense to end the season, costing head coach John Fox his job. Grade E
Green Bay Packers (L 11-35 @ Detroit)
Packers fans kiss goodbye to 2017 and will already be eagerly anticipating the return of the football season in nine months' time, with a hopefully fit and firing Aaron Rodgers back at QB. Grade F
NFC SOUTH
Atlanta Falcons (W 22-10 v Carolina)
Could Atlanta just be finding their form at precisely the right time? Sure, it's just one win in isolation and only a week removed from a pretty insipid display against the Saints, but this seemed to be Atlanta somewhere back near their best of last year, delivered in a must-win game too. Matt Ryan was particularly impressive, throwing for 317 yards and a TD. Grade A+
Tampa Bay Buccaneers (W 31-24 v New Orleans)
Another mixed showing from quarterback Jameis Winston but, despite his three interceptions, he did ultimately get his team the victory, throwing for 363 yards, including what proved to be the game-winning TD to Chris Godwin. Grade B+
New Orleans Saints (L 24-31 @Tampa Bay)
Alvin Kamara was again at his explosive best - breaking free for a 106-yard kick-off return TD and another seven-yard score - but the same can't be said for the Saints' other starters. The defeat didn't cost them any playoff positioning, but they'll need better if they are to see off Carolina on Wild Card weekend. Grade C-
Carolina Panthers (L 10-22 @ Atlanta)
Speaking of Carolina, they fared even worse in Atlanta. With New Orleans slipping up, the door was left ever so slightly ajar for the Panthers to claim the division with a win, but a dismal display on offense put paid to that. Cam Newton didn't complete a single one of his first nine passes and finished up 14 of 34 for 180 yards, one TD and three interceptions! Grade D-
NFC WEST
Arizona Cardinals (W 26-24 @ Seattle)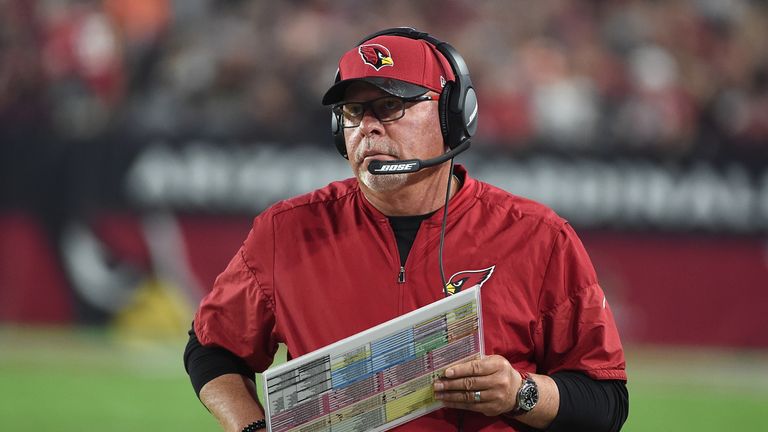 Bruce Arians is an NFL coach no more. The news of his decision to retire from coaching is a sad one, particularly coming after such a strong season-ending win in Seattle. Grade A
San Francisco 49ers (W 34-13 v Los Angeles Rams)
Five straight wins now to end the season for San Francisco! Admittedly, this proved to be the easiest of the bunch, against a depleted Rams team with their attention very much focused on a playoff run in January. For the 49ers, their season ends here despite the win streak. But with Jimmy Garoppolo back at quarterback, this could well be a playoff team too next year. Grade A-
Los Angeles Rams (L 13-34 v San Francisco)
A pretty forgettable outing for the Rams, and a fairly meaningless defeat too. A very different looking Los Angeles team will be lining up against Atlanta next week in the Wild Card game. That one should be a cracker! Grade D
Seattle Seahawks (L 24-26 v Arizona)
Russell Wilson tried his best, as is the case week in week out, to rally this team to victory and a playoff spot. His 221 yards and two TDs passing weren't good enough for either though. Grade D-