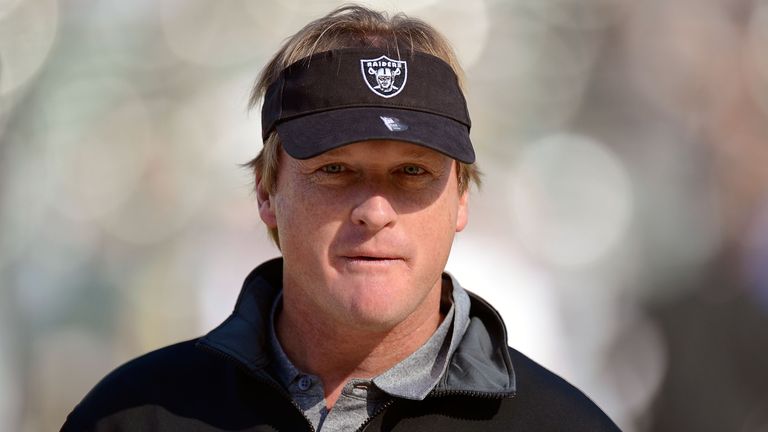 The Oakland Raiders are set to bring Jon Gruden back for a second stint as head coach of the team.
It is reported that Gruden will leave the ESPN commentary booth and return to the NFL coaching ranks for the longest and largest contract for any coach in league history, a 10-year deal said to be worth $100m. The Raiders are to announce the deal at a news conference on Tuesday.
The Raiders fired former coach Jack Del Rio last week following a disappointing six-win season and talk immediately turned to Gruden.
Gruden spent four years as coach from for the Raiders from 1998 before taking the coaching reins at the Tampa Bay Buccaneers, where he beat Oakland in the Super Bowl following his first season in 2002.
Since leaving the Buccaneers after the 2008 season, Gruden has been out of coaching for nine years. He was hired in 2009 to serve as a commentator on ESPN's Monday Night Football.
In 11 NFL seasons as a head coach, Gruden compiled a 95-81 record.