Tennessee Titans part way with head coach Mike Mularkey
By Husmukh Kerai
Last Updated: 15/01/18 3:49pm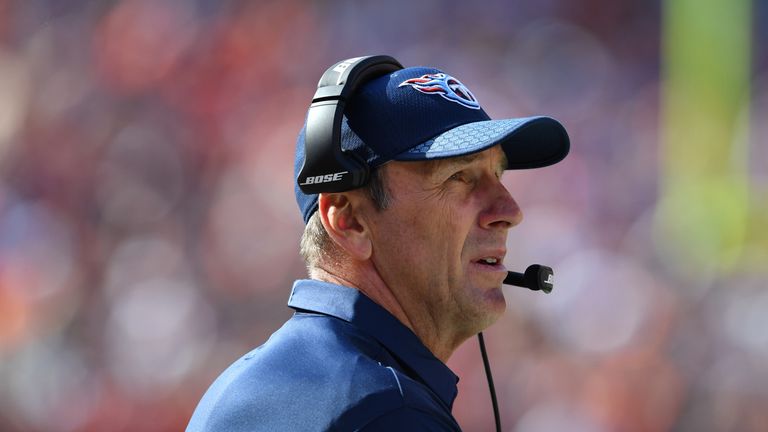 The Titans have mutually agreed to part ways with head coach Mike Mularkey after the two parties failed to agree a new deal for the 2018 season.
Mularkey's final game in charge on Saturday saw the Titans lose the AFC divisional playoff to the New England Patriots 35-14.
Mularkey, who was named Titans head coach in January 2016, posted a 20-21 regular-season record over two-and-a-half seasons in charge, with the 56-year-old helping end the franchise's nine-year playoff drought in 2017.
Titans controlling owner Amy Adams Strunk acknowledged in a statement that the Titans did discuss a new deal with Mularkey but ultimately "couldn't come to an agreement over the future".
"I want to thank Mike Mularkey for his contributions to our franchise over his tenure with our organisation", she said on Monday morning.
"He took over our team during a low moment and together with Jon built a solid foundation for our franchise. I appreciated that Mike devoted himself to this team and the community.
"In fact, we did discuss extending his future with our team over the past week, but in those discussions about the direction of the team, it became evident that we saw different paths to achieve greater success.
"It is certainly unfortunate that we couldn't find enough common ground. I generally believe that continuity is the best path for success, but I also view this as an important moment for our football team as we try to make that next step to sustained success on the field. Jon will begin the search immediately to identify that person."
The Titans finished second in the AFC South in 2017, behind the Jacksonville Jaguars