What next for the Patriots following Super Bowl LII defeat?
By David Currie
Last Updated: 07/02/18 11:48am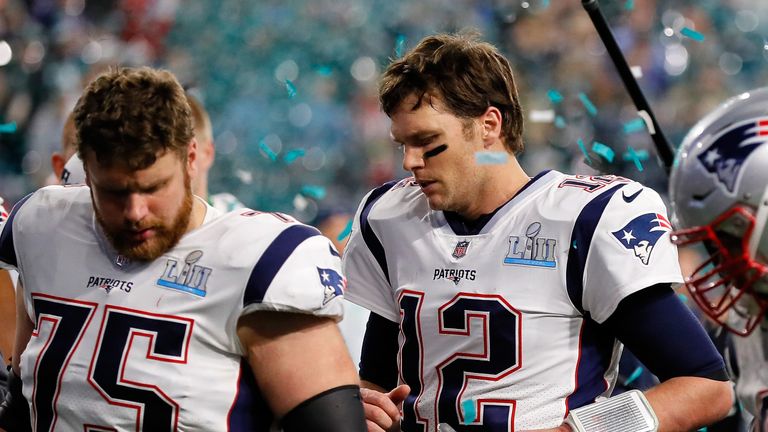 Every good party has to end at some point and, following their stunning Super Bowl LII defeat to the Philadelphia Eagles, is the New England Patriots' time at the top finally coming to a close?
The way the team played on Sunday, particularly on offense, suggests not. The Patriots certainly played their part in a truly breathtaking season-ending showpiece.
But, following the departure of two (no, wait, one) key coach since, rumours of retirements and a year in which there have also been reports of unrest behind the scenes, we take a look at some of the key concerns for the Patriots following their Super Bowl defeat…
Solving the 'rift'
What rift? The Patriots, particularly those it's said to affect - owner Robert Kraft, head coach Bill Belichick and quarterback Tom Brady - have all flat-out denied one exists. But, that's not that case if you believe a Sports Illustrated article released prior to the playoffs that suggested the trio clashed over a number of decisions this season.
Supposedly the disagreements have ranged from the role of Brady's trainer and business partner Alex Guerrero, the trade of back-up quarterback Jimmy Garoppolo and Belichick's tough-love coaching style.
Garoppolo's move to the San Francisco 49ers was the most head-scratching. It was a deal supposedly driven by Kraft, one which left Belichick 'furious and demoralised', as the coach viewed Garoppolo as the franchise's future - his subsequent 5-0 run as 49ers starter not helping ease tensions.
Kraft was tentative when discussing the futures of both Belichick and Brady in an exclusive interview with Sky Sports prior to the Super Bowl, and though both have since come out and said they expect to be back in New England next year, there is still no truly definitive word on the matter.
This team is the best in the business at dealing with distractions. If there was indeed a rift, you wouldn't have known it. The Patriots won 11 of their final 12 games of the season to clinch a ninth-straight AFC East division title (an NFL record), the No 1 seed, a first-round bye for the eighth-straight year and an eighth Super Bowl appearance in the past 16 years.
However, another year of rumours, power struggles and uncertainty could be costly for the franchise.
What next at QB?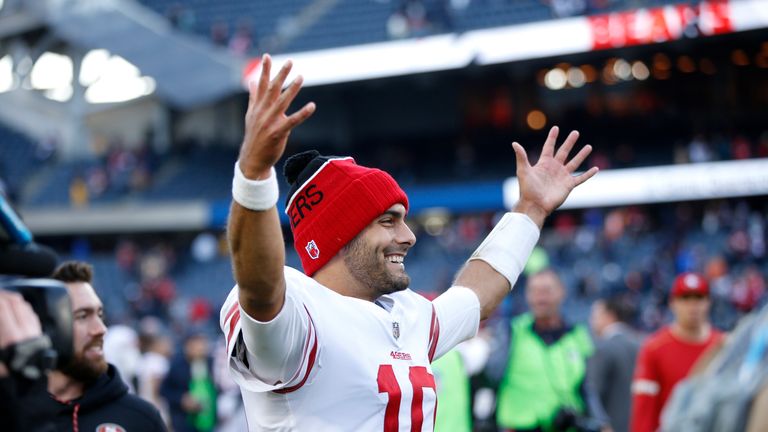 With Garoppolo now gone and there no longer an obvious heir apparent to the 40-year-old Brady, it's vital Belichick and the Patriots make a move on a quarterback in the draft or, less likely, in free agency.
Former back-up Brian Hoyer was a good stop-gap addition from the 49ers for the remainder of the season but he is not the future of the franchise. So who is?
The quarterback class in the 2018 NFL Draft is highly coveted, but the likes of USC's Sam Darnold, UCLA's Josh Rosen, Oklahoma's Baker Mayfield and Wyoming's Josh Allen will all surely be long gone by the time New England picks 31st overall. Also, it's not in their style to reach for a QB in the first round anyway.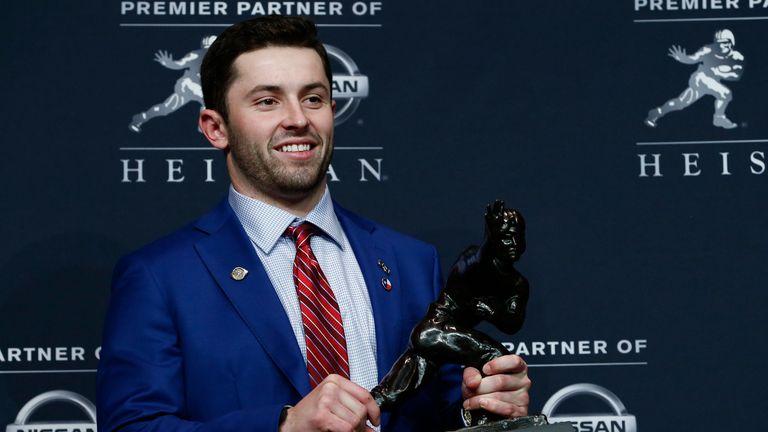 Brady was famously taken as far back as the sixth, while Belichick has also taken his back-ups late before then grooming them to starter-potential trade bait - Matt Cassel (seventh round), Hoyer (undrafted), Ryan Mallet (third round), Jacoby Brissett (third round) and Garoppolo (second round) all moves on after having shown flashes in limited playing time.
Now Belichick must do the same again. And, while Brady's staggering play, throwing for 500 yards, in Sunday's Super Bowl suggests the need perhaps isn't that urgent, the decline of quarterbacks in their advancing years is normally sudden and dramatic. As we know, Brady is no normal QB but even he can't play forever and so New England need a plan in place for when he does eventually call it a day.
Coaching hires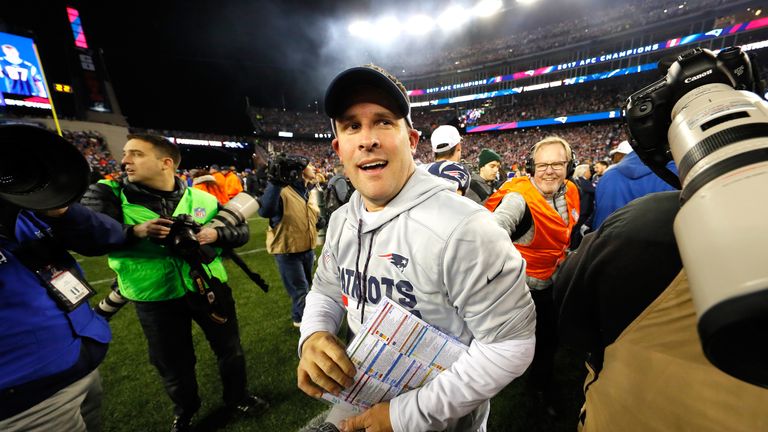 Since Sunday's defeat, the Patriots have lost defensive coordinator Matt Patricia, who has become the head coach at the Detroit Lions, while offensive coordinator Josh McDaniels performed a dramatic U-turn to stay with the franchise after he initially agreed to leave New England for the top job at the Indianapolis Colts.
It should not be forgotten that the Patriots have been here before. The last time they played (and beat) the Eagles in a Super Bowl, in 2005, they lost OC Charlie Weis and DC Romeo Crennel to head coaching jobs. That too came after an identical run of three Super Bowl appearances in four years.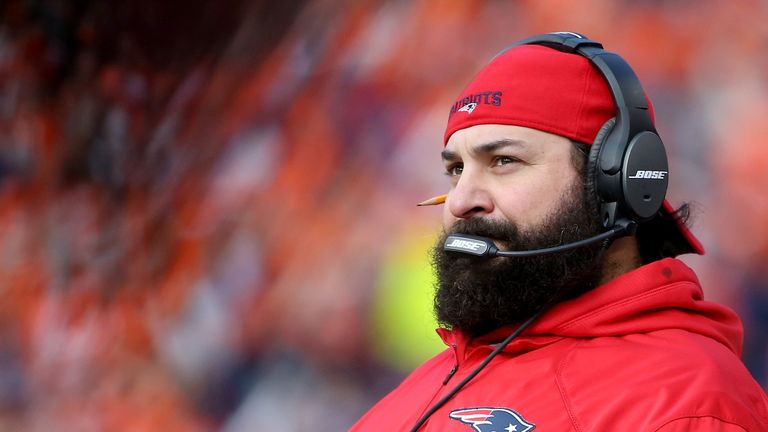 It's only natural, given that success, that New England's coaches be coveted. Every owner and general manager in the league is looking for the next Belichick - it's arguably what persuaded the Tennessee Titans to hire former Patriots linebacker (and Belichick pupil) Mike Vrabel as their new head coach despite only three years' worth of NFL coaching experience with the Houston Texans.
The Patriots survived just fine after the double departure of Weis and Crennel 13 years ago, with McDaniels forging a name for himself with the offense - bar a brief, and failed, stint as head coach for the Denver Broncos - while Dean Pees (who is Vrabel's new DC in Tennessee) did a sterling job with the defense before the reins were handed to Patricia in 2012.
McDaniels' decision to stay, instead of joining the Colts, should help ensure a smoother transition this time around. Though it does also bring with it its own set of questions? Has he been promised Belichick's job in the near future? Uncertainty reigns in New England.
Getting Gronk back
Another distraction the Patriots will have to deal with are the rumours regarding the possible retirement of their star tight end Rob Gronkowski were not.
Gronkowski was badly hit in the AFC Championship win over the Jacksonville Jaguars, suffering a concussion that had, at one stage, cast doubts over his availability for the Super Bowl. And, while he did ultimately take to the field and put in an almost game-changing turn for the Patriots - 116 yards receiving, two TDs - it appears those doubts remained in his head, if not those of the medical personnel that cleared him.
Gronk has suffered a spate of various injuries and concussions since entering the league in 2010, playing in all 16 games of a regular season only once, back in 2011. He is also already a two-time Super Bowl champion personally - admittedly, he missed the win over the Atlanta Falcons last year through injury. Perhaps the hunger isn't outweighing the hits anymore.
Losing Gronkowski would be a massive blow. Can New England convince him of one last bid for greatness? Or was Super Bowl Sunday the last time we will witness a Gronk spike in the endzone. Patriots fans and, in fact, NFL fans the world over can only hope that's not the case.
Solving the defense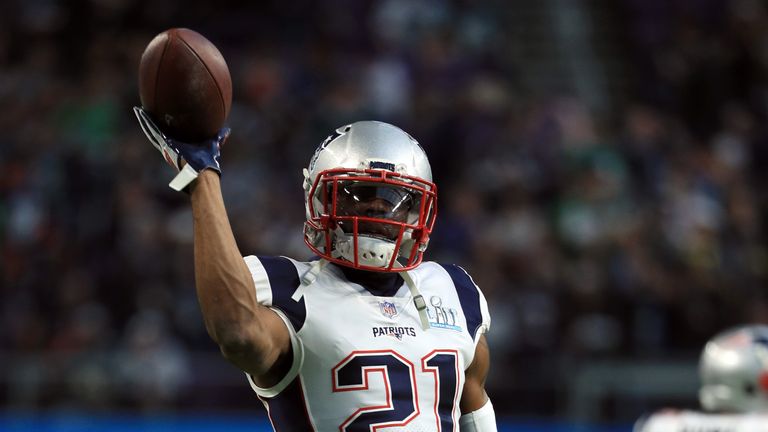 Someone who surely won't be playing in a Patriots uniform again, however, is Malcolm Butler.
The man who pulled off an incredible Super Bowl-winning interception against the Seattle Seahawks three years ago was unceremoniously benched minutes before Sunday's game and was visibly upset on the sidelines. He is an unrestricted free agent in March and, it appears, likely now to be moved on.
After the game, Butler said: "They gave up on me. I don't know what it was; I guess I wasn't playing good or they didn't feel comfortable, I don't know. But I could have changed that game."
Whether he indeed would have changed the game is up for debate. While the Patriots defense did improve as the season went on, and finished fifth in scoring defense, it was also a lowly 30th in stopping the pass, 20th against the run and 29th in total yards allowed.
The 'bend but don't break' style of defense that Belichick likes has been found wanting in recent years, too often relying on Brady and other offensive playmakers to bail them out of trouble. The new defensive coordinator, whoever it is, has a job on their hands.
Stay with us through the week for all the reaction and fall-out to Super Bowl LII and follow us @SkySportsNFL through the off season we track the Draft, Free Agency and get ready for a new season!